We found over two dozen quality free poetry and prose contests with deadlines between April 15-May 31. View their profiles now! And see below for contests we especially recommend for writers at the beginning, intermediate, and advanced stages of their careers.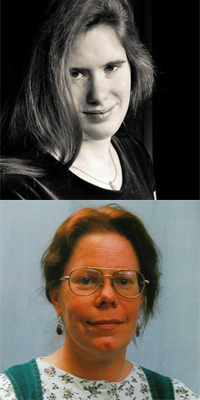 It's our pleasure to announce that Winning Writers has returned to the Writer's Digest list of the 101 Best Websites for Writers. We're on page 42 of the May/June issue. We appreciate your nominations!
EMILY ROSE COLE and B.J. BUCKLEY won top awards in our 12th annual Tom Howard/Margaret Reid Poetry Contest. 1,338 poets competed. Read today's press release, and read the winning entries selected by Ellaraine Lockie. Our 13th Tom Howard/Margaret Reid Poetry Contest opens today, now with $4,000 in prizes.
LAST CALL FOR OUR FICTION & ESSAY CONTEST
23rd Annual Tom Howard/John H. Reid Fiction & Essay Contest
Two top prizes of $1,500 each. 10 Honorable Mentions of $100 each. Winning entries published online. Accepts published and unpublished work. Fee: $16 per entry. Final judge: Arthur Powers. Submit online by April 30.
New! The North Street Book Prize for Self-Published Books
Three top winners will each receive $1,500, a credit towards the high-quality publishing services at BookBaby, free advertising in this newsletter, and expert marketing advice from Carolyn Howard-Johnson, author of The Frugal Book Promoter. Judges: Jendi Reiter and Ellen LaFleche. Submit online or by mail by June 30.

In this issue:
"What Teachers Make" by Taylor Mali, illustrated by Gavin Aung Than
Want to view past newsletters? Go to winningwriters.com/archives. Need assistance? Let us help. Follow us on Twitter at @WinningWriters.