October 30, 2017


Striking a Balance • Greetings From Our Interim CEO • Welcome Oregon • Tips: Running Your First Funder Report • New Jersey's Cultural Data Network • Learning Breaks • From the Field • Featured Research • DataArts On the Road
Above: Ensemble Espanol, Chicago, IL. Photo credit: Jorge Perez
Striking a Balance: Re-Introducing Audit Verification
When we embarked on the transformation of the Cultural Data Profile, we embraced an agile and iterative product development process. We actively solicit and track feedback from our stakeholders and use it to improve the user experience, develop new features, and optimize existing features.

In our role as data collectors, we strive to balance the effort it takes for our busy arts and culture users to enter data against the accuracy we need to ensure the data's utility. It's a challenge.
However, we want to share with you one place where we think we got it wrong, and what we're changing to get it right. Read more.
Join our upcoming training webinar on new tools and features of the Cultural Data Profile:
Greetings from Caralyn Spector, Interim CEO
Hi everyone, I'm Caralyn Spector, and I am thrilled to be here at DataArts. I arrived earlier this year from the National Endowment for the Arts where I was Senior Advisor to the Chairman, and now I am DataArts' Interim President and Chief Executive Officer.
Read more.
Above: Portland Opera, Big Night Concert (2017). Photo credit Cory Weaver.
Welcome to the newest state to join the DataArts family: Oregon!

The Cultural Data Profile is now integrated into the annual grantmaking processes for Portland's Regional Arts & Culture Council, the James F. and Marion L. Miller Foundation, and the OregonArts Commission. Many thanks to everyone who made this collaboration possible.

Arts and culture organizations across the state and in the vibrant arts city of Portland are now represented in the Cultural Data Profile dataset. Our new partnership with Oregon puts DataArts' new reporting and analysis tools into the hands of hundreds of arts and cultural organizations. Want more information about joining DataArts? Contact us.
Tips and Tricks for DataArts Users:
Run Your First Funder Report
Thousands of cultural nonprofits submit their financial and programmatic data to DataArts through the Cultural Data Profile. Running a Funder Report shares your organization's data with the grantmaker as part of their application process. If your Profile is complete and you're running your first Funder Report, the video below can walk you through the steps in under two minutes.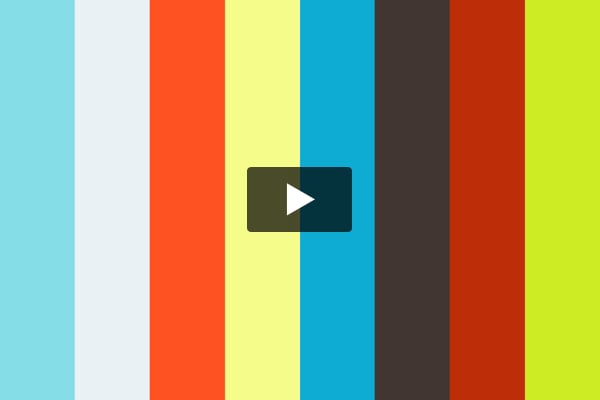 Be More Data-Driven with Free Online Courses
Over 600 arts and culture professionals have registered for DataArts' Data Essentials courses. Our free, online resources teach the basics of using data for decision-making, financial management, audience development, arts advocacy, and coming soon, survey design. Want to build your data skills?
New Jersey Launches Cultural Data Network
Above: (left to right) Sharon Harrington, Board President, Stephanie Carr, former Program Manager, and Ann Marie Miller, Director of Advocacy and Public Policy of ArtPrideNJ meet with New Jersey Assemblyman Jon M. Bramnick.
DataArts is helping to build communities of practice across the cultural sector. The state of New Jersey was one of the first Cultural Data Networks (CDNs), and represents a diverse group of service organizations, public and private grantmakers, and advocates from across the state. After an initial exploratory phase, the New Jersey CDN quickly developed an agenda and priorities, and is now focusing on two long-term initiatives. Read more.
Learning Breaks
In only 30 minutes, DataArts can help answer your burning financial questions, such as:
What is a depreciation expense? Why does it matter? What financial health metrics should I show my board every month?

Our free Learning Break webinars are bite-sized opportunities to learn financial management and best practices, discover how to use data habitually and effectively in your work, introduce the many free tools provided through your Cultural Data Profile and other DataArts resources, and more. Read more.
From the Field: Six Steps to Nonprofit Finance
Rebecca Thomas (left) is Managing Director of Rebecca Thomas & Associates and a board member at DataArts. Her recent blog post highlights the most important six steps nonprofits can take to plan their finances responsibly, connecting strategic goals to financial implications.
Read more.

Above: Chicago Gay Mens Chorus, Chicago, IL. Photo credit: G. Thomas Ward.
Webinar Explores Pilot Programs Collecting Demographic Data in the Arts
In May 2017, Elizabeth Love, Senior Program Officer at the Houston Endowment, Bronwyn Mauldin, Director of Resources and Evaluation at Los Angeles County Arts Commission, and DataArts participated in "Demographic Data Collection: Understanding Who Benefits from our Funding Support." The webinar, hosted by Grantmakers in the Arts (GIA), uses the framework of increasing racial equity in cultural participation and funding, and highlighted important work being done in demographic data collection, tackling thorny issues that, in the words of SuJ'n Chon, Program Manager at GIA "puzzle the field on questions of validity, rigor, sensitivity, and capacity." Read more and access the webinar.
Creative State Michigan
DataArts is proud to have partnered with Michigan's Creative Many's on the sixth edition of Creative State Michigan Nonprofit Report. The report details the impact Michigan's arts and cultural nonprofit organizations have on the state's economy and citizens. Read more and download the report.
Case Study: Gaylord and Dorothy Donnelly Foundation
Above: Natya Dance Company, Chicago, IL. Photo credit: Amitava Sarkar
As part of its ongoing grantmaking, the Gaylord and Dorothy Donnelly Foundation (GGDF) uses data to understand how small arts organizations are faring year-to-year. "Annually we look at the pool of GDDF grantees to see whether the past year was easier or harder than the year before based on the median surplus or deficit. We also look at whether groups produced more or fewer shows than the year before. Did their ticket prices go up or down?" said Ellen Wadey, Program Officer, Chicago. Read more.
This month, Arin Sullivan, our VP and Director of Programs and Products, presents at the 2017 Grantmakers in the Arts (GIA) Conference on October 30th on The Movements that Matter: How Data-driven Strategies are Building Communities, with Randy Cohen of the Americans for the Arts and David Fraher, Executive Director, Arts Midwest, and organized and moderated by San San Wong, the Barr Foundation's Senior Program Officer. We're also offering upcoming in-person workshops in Arizona, 30-minute Learning Break webinars and other online training options. See calendar.