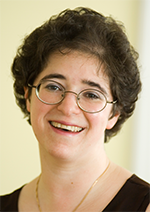 Welcome to my Summer 2016 selection of award-winning poems, highlights from our contest archives, and the best new resources we've found for writers. These quarterly specials are included with your free Winning Writers Newsletter subscription.
In this issue: "There Have Come Soft Rains" by John Philip Johnson, illustrated by Julian Peters.
—Jendi Reiter, Editor
Did you receive this newsletter from a friend?
Subscribe here. It's free.
Would you like daily updates on contests and resources for writers?
Join our 68,000 followers on Twitter
Deadline This Month!
NORTH STREET BOOK PRIZE FOR SELF-PUBLISHED BOOKS
Deadline: June 30. 2nd year. Co-sponsored by Carolyn Howard-Johnson, author of The Frugal Book Promoter, and BookBaby. $6,000 in prizes, including three top awards of $1,500 each. Fee: $50 per entry. Jendi Reiter and Ellen LaFleche will judge, assisted by Lauren Singer. See the winners of our first contest and enter here.
Also open now, our Tom Howard/Margaret Reid Poetry Contest will award $4,000 in prizes.