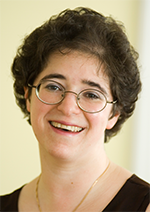 Welcome to my Fall 2015 selection of award-winning poems, highlights from our contest archives, and the best new resources we've found for writers. These quarterly specials are included with your free Winning Writers Newsletter subscription.
—Jendi Reiter, Editor
Deadline September 30:
TOM HOWARD/MARGARET REID POETRY CONTEST
We will award $4,000 in prizes. The entry fee is $10 per poem. Ellaraine Lockie will judge. Submit poems in modern and traditional styles, up to 250 lines each. Previously published work accepted. See the contest guidelines and last year's winners.


In this issue:
Julian Peters illustrates "The Love Song of J. Alfred Prufrock" by T.S. Eliot, part four.
Want to view past newsletters? Go to winningwriters.com/archives. Need assistance? Let us help. Follow us on Twitter at @WinningWriters.