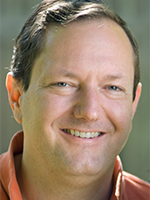 We found nearly two dozen free poetry and prose contests with deadlines between July 15-August 31. View their profiles now!
New feature: See below where we spotlight contests that are best for writers in the emerging, intermediate, and advanced stages of their careers.
Coming next month: We'll announce the winners of our 13th annual Wergle Flomp Humor Poetry Contest.
Tom Howard/Margaret Reid Poetry Contest
Deadline: September 30
Our 12th annual open-theme poetry contest will award $3,000 in prizes. The Tom Howard Prize of $1,000 will go to the best poem in any style or genre. The Margaret Reid Prize of $1,000 will go to the best poem that rhymes or has a traditional style. Ellaraine Lockie will judge. You may submit 1-2 poems of any length for a flat $16 fee. Published and unpublished work welcome. Submit online.
Want to view past newsletters? Go to winningwriters.com/archives. Need assistance? Let us help. Follow us on Twitter at @WinningWriters.