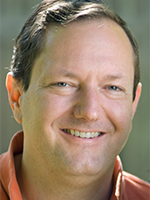 Another bumper crop of contests this month: over four dozen free poetry and prose contests with deadlines between December 15-January 31. View their profiles now!
Preditors & Editors Readers Poll
The annual Preditors & Editors Readers Poll will accept votes during December 24-January 14. Nominate work for recognition, including your own. Please vote for Winning Writers in the Resources category. Click to participate.
See below for contests we especially recommend for writers at the beginning, intermediate, and advanced stages of their careers.
Opening on January 15:
The North Street Book Prize for Self-Published Books
It's easier than ever to self-publish your book, but how can you stand out? Which services are worthwhile? Who can you trust? We've developed the North Street Book Prize to help. Three winners will each receive $1,500, a credit towards the high-quality publishing services at BookBaby, free advertising in this newsletter, and expert marketing advice from Carolyn Howard-Johnson, author of The Frugal Book Promoter. We'll award cash prizes of $6,000 in all, with gifts for everyone who enters. Learn more at www.winningwriters.com/north

In this issue:
"Least Appealing Summer Residencies"

Want to view past newsletters? Go to winningwriters.com/archives. Need assistance? Let us help. Follow us on Twitter at @WinningWriters.