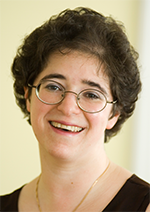 Welcome to my Summer 2015 selection of award-winning poems, highlights from our contest archives, and the best new resources we've found for writers. These quarterly specials are included with your free Winning Writers Newsletter subscription.
—Jendi Reiter, Editor
Deadline June 30: Our North Street Book Prize for Self-Published Books
Three top winners will each receive $1,500, a credit towards the high-quality publishing services at BookBaby, free advertising in this newsletter, and expert marketing advice from Carolyn Howard-Johnson, author of The Frugal Book Promoter. Judges: Jendi Reiter and Ellen LaFleche. Submit online or by mail by June 30.
Frequently Asked Questions for the North Street Book Prize
Are you accepting short story and essay collections? Yes
Are you accepting the Young Adult genre? Yes
Are you accepting books with two authors? Yes
Are you accepting poetry? Not this year
Are you accepting books for children? Not this year
Is there a restriction on year of publication? No

In this issue:
"Make Gifts for People" by John Green, illustrated by Gavin Aung Than.
This is our last comic from Gavin, and we thank him for his gifts. Starting June 15, please welcome Julian Peters Comics!

Want to view past newsletters? Go to winningwriters.com/archives. Need assistance? Let us help. Follow us on Twitter at @WinningWriters.