We found over three dozen quality free poetry and prose contests with deadlines between May 15-June 30. View their profiles now! And see below for contests we especially recommend for writers at the beginning, intermediate, and advanced stages of their careers.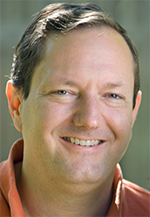 Deadline Next Month! The North Street Book Prize for Self-Published Books
Three top winners will each receive $1,500, a credit towards the high-quality publishing services at BookBaby, free advertising in this newsletter, and expert marketing advice from Carolyn Howard-Johnson, author of The Frugal Book Promoter. Categories: Mainstream/Literary Fiction, Genre Fiction, and Creative Nonfiction. Judges: Jendi Reiter and Ellen LaFleche. Submit online or by mail by June 30.

In this issue:
"All the World's a Stage" by William Shakespeare, illustrated by Gavin Aung Than
Want to view past newsletters? Go to winningwriters.com/archives. Need assistance? Let us help. Follow us on Twitter at @WinningWriters.