17 June 2021
eBulletin is your regular source of emergency management news, information, case studies, best practice, research and reports.
Take a moment to find out the latest and celebrate successes from our sector.
NEMA's Strategic Framework
NEMA recently finalised its Strategic Framework to guide us in meeting the Government's vision for Aotearoa New Zealand's emergency management system.
The framework is informed by more than a year of conversations with NEMA staff, partners, and stakeholders.
Learn more about the Stragtic Framework on the NEMA website.
Conference 2021 wrap up
For those who attended, thank you so much for taking part in the 2021 National Emergency Management Conference - Hui Taumata o Te Uepū Whakahaere Haumaru.
This was our first opportunity to bring the emergency management system together since NEMA's establishment in December 2019. We had hoped the Hui Taumata would:
Galvanise all the parts of the emergency management system around a shared identity and strategic direction.

Reinforce the government's priorities that our preparedness and response to natural disasters and health events be inclusive and community led.

Start a deep conversation about recognising and enabling the role of Māori in emergency management.
We believe, thanks to all involved, that solid progress was made towards fulfilling these aims – groundwork that we're looking forward to building upon.
Photos
Photographers were on site throughout the conference and Emergency Management Awards Dinner– you can access photos here.

The Emergency Management Awards
It was great to be able to celebrate all those individuals and organisations that have made significant contributions to emergency management in New Zealand. You can see more about the award recipients and read their citations here.
Thank you for attending the conference – we hope to see you again next year – if not before!
New appointments to the New Zealand Emergency Management Assistance Team
New Zealand's emergency response community has been enhanced with a third cohort joining the New Zealand Emergency Management Assistance Team (EMAT).
National Emergency Management Agency (NEMA) Deputy Chief Executive Gary Knowles has announced the appointment of 13 new EMAT members bringing the total to 46.
"The Emergency Management Assistance Team provides a national cadre of specially trained experienced emergency managers who can go wherever needed at very short notice to assist and support local teams to manage emergencies across all hazards and risks," Mr Knowles said.
"EMAT members are selected from a range of organisations and undergo a complex selection process before completing a residential training programme to ensure they are ready for the most challenging of emergency situations.
"I am delighted with the exceptional calibre of this, our third cohort, intake. Since the launch of the team in 2019 we have seen EMAT deploy to a range of responses from adverse weather events through to the wider COVID-19 response effort."
The new EMAT members are:
Alma Shaw, Ministry of Social Development

Andrea Thompson, Emergency Management Bay of Plenty

Jason Hill, Fire and Emergency New Zealand

Jason Leppens, Ministry of Business, Innovation and Employment

Kate Hill, Fire and Emergency New Zealand

Lee Hazlewood, Emergency Management Bay of Plenty

Lisa Glass, Emergency Management Bay of Plenty

Lucinda Swatton, Nelson-Tasman Civil Defence Emergency Management Group

Nico Fournier, GNS Science

Oliver Varley, Emergency Management Otago

Paul Manson, Fire and Emergency New Zealand

Richard Hardie, Department of Internal Affairs

Ross Paniora, Te Puni Kōkiri
Since the establishment of EMAT, members have been deployed to provide assistance to a number of emergency responses: Franz Josef flooding – Dec 2019; Southland flooding – Feb 2020; and to the National Crisis Management Centre and Queenstown to support the COVID-19 response.
Sign up for ShakeOut 2021!
Registrations for New Zealand ShakeOut 2021 are now open! Over 300,000 people have already signed up to Drop, Cover and Hold with us in October.
Our national earthquake drill and tsunami hīkoi is happening Thursday 28 October at 9:30am. ShakeOut is held across the world to remind people of the right action to take during an earthquake — Drop, Cover and Hold — and to practise a tsunami hīkoi (evacuation) if in a coastal area.
To take part in the drill, sign up your organisation, household, school or community group. It only takes two minutes to sign up and we'll send you all the information you need to do the drill.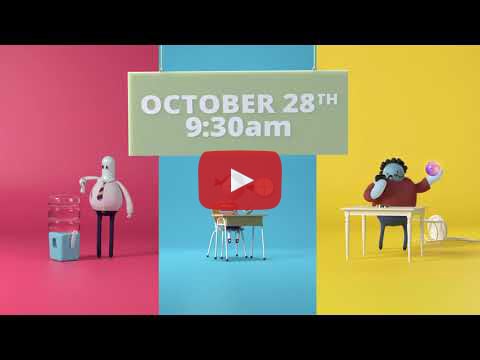 Introduction to CIMS video now available
The Introduction to CIMS video is now available for agencies and organisations to use as a resource for staff who are not familiar with the Coordinated Incident Management System (CIMS) or for people who want a refresher on CIMS Third Edition.
The video outlines the CIMS framework that we use in New Zealand to coordinate and cooperate effectively in a response. It provides an overview of CIMS and how it works as a system, and touches on CIMS principles and characteristics, roles, structures and functions.
This resource has been developed by the National Emergency Management Agency (NEMA) and the National Security System Training and Development Group (NSSTDG) with video production by Fire and Emergency NZ.
The video is now available on the NEMA website and YouTube channel.
More in-depth information can be found through reading the CIMS Third Edition or by attending training.
Regulating in a Crisis videos now available
Regulating in a Crisis is a three part video series for regulators that covers what you need to do after reducing risk, to be ready for, respond to, and recover from any emergency event. These videos are available on the NEMA website.
Find out more in the films made by the Government Regulatory Practice Initiative (G-REG) and NEMA, with colleagues across local and central government.
Response & Recovery Aotearoa New Zealand programme updates
Response & Recovery Aotearoa New Zealand (RRANZ) have just launched their RRANZ Masterclasses. One is focused on decision-making under pressure and the other looks at working in a multi-agency response. You can find more information about the classes on the RRANZ website.
RRANZ are also now accepting applications/nominations for their main RRANZ Tier 1 Programme. Find more information about the Tier 1 Programme on the RRANZ website.
2021 NZ Volcano Short Course
This year's NZ Volcano Short Course will take place in New Plymouth from 15-16 September 2021, including an optional Taranaki Volcano Fieldtrip on 17 September.
Learn about volcanoes, their hazards, impacts to society and mitigation strategies in this interactive two-day course.
The course will present a state-of-the-art assessment of volcanic hazards in New Zealand, and will help you better understand how your organisation can better prepare for, and mitigate against, a future volcanic crisis.
Volcanologists, social scientists and emergency managers form part of the multi-disciplinary team that explores relationships between the physical and social aspects of natural hazards and their management. The course is designed for those involved in all aspects of natural hazard management: planners, educators, engineers, local and central government policy makers, insurance managers, emergency managers and business, utility and property owners.
Commission 111 Contact Code
The Commission 111 Contact Code is to ensure vulnerable consumers, or persons on their behalf, have reasonable access to an appropriate means of contacting the 111 emergency service in the event of a power failure.
The Code came into effect in February 2021 and providers have until August 2021 to make extra support available to vulnerable consumers.
The Code supports consumers who can no longer call 111 in a power cut because they have moved to new home phone technologies like fibre and fixed wireless. These technologies need a power supply in the home to work, meaning they will not work in a power cut without an independent power source.
Under the Code, telecommunications service providers offering home phone services must tell new customers, and remind existing customers at least once a year, that their home phone may not work in a power cut.
Providers must also tell their customers how they can protect themselves and where to go for further support.
Growing the resilience of SMEs
Small and medium enterprises (SMEs) make up 97 percent of businesses in Aotearoa / New Zealand. They employ over 600,000 people and generate 28 percent of our GDP. Growing their resilience to disruptive change contributes to a more resilient economy and our wider wellbeing. But getting SMEs to give resilience priority remains a challenge.
Over the last 8 months, Resilient Organisations provided a series of three-hour resilience workshops for SMEs in Southland, West Coast and Selwyn, funded through QuakeCore, Project AF8 and NEMA. In Southland, two additional workshops were given for Councils and NGOs with support from Emergency Management Southland.
The AF8 scenario was presented at the beginning of the workshops, along with other examples of disruption to demonstrate the diversity of events and the value of disaster preparedness. This was followed by an overview of elements that contribute to organisational resilience: leadership and culture, networks and relationships, and being change ready. It emphasised thinking ahead, using practice to enhance both preparedness and adaptive capacity, and gave specific content on crisis communication. The second part of the workshop looked in greater depth at business continuity and worked though the SME business continuity template developed by WREMO.
The feedback from participants was overwhelmingly positive, with 98% saying they would recommend the workshops to others. For many just having time to think about resilience, away from day-to-day operations was a highlight.
While participants found the process beneficial, attendance was disappointingly low, averaging about nine per workshop. This demonstrates the challenge of getting SMEs actively engaged with resilience and business continuity planning. The participants were recruited through local CDEM and business networks. Recent EQC funded research by Resilient Organisations found that many businesses want to reduce disaster risk but struggle to know where to start or what to do within their financial means. Despite this apparent need and the workshops being free, relatively few businesses chose to attend.
The National Disaster Resilience Strategy seeks to enable and empower individuals, households, businesses and organisations to build their resilience. However, awareness and having information available is not enough. Getting active engagement, kanohi ki te kanohi, remains both the key and the challenge.
For further information about the workshops, contact Richard Ball at Resilient Organisations (richard.ball@resorgs.org.nz or 027 208 3532).
The second Information Systems for Crisis Response and Management (ISCRAM) Asia Pacific regional conference will take place on 8-10 November 2021 at RMIT University in Melbourne. This event follows the first ISCRAM Asia Pacific conference that was held in Wellington New Zealand in November 2018. Conference participants will be welcomed to Melbourne which is home to several research institutions focusing on disaster-risk reduction and is one of the 100 Resilient Cities of the World.
The conference theme is "Dealing with the unexpected" and this has been the lived experience for everyone recently as a result of the Covid-19 pandemic. However, before that the Australian summer of 2019/20 saw some of the largest and most widespread bushfires in living memory with unprecedented smoke haze leading to extensive air quality at hazardous levels. Such events could be expected to increase in frequency and intensity due to climate change.
ISCRAM Asia Pacific 2021 will cater for practitioners, researchers and developers from government, NGOs, and industry, particularly from around the Pacific, but encompassing global participation from New Zealand, Oceania, Asia, North and South America and Europe.
To list a Civil Defence Emergency Management sector role, please email the National Emergency Management Agency communications team. We'll include your listing on our website and in upcoming editions of e-Bulletin.
eBulletin provides newsworthy updates about Civil Defence Emergency Management (CDEM) and related information from the sector. It is for people in the emergency management sector and/or those with an interest in emergency management. eBulletin shares news, information, case studies, best practice, research and reports, and celebrates successes.
Some topics for content include:
upcoming events and activities

information about responses to emergencies

information about research (keeping in mind it is not a peer-reviewed journal)

reports on what has been happening around the sector

announcements of new publications and guides

information about courses (ones you have been on and ones coming up), and

celebrations of successes.