JUNE 2021 EDITION
Looking after ourselves and the environment 🌅
Hi Everyone,
We hope you are all staying safe and healthy this month. Here at the ARRC, our team has been working hard, as well as taking some time to recover and rest. Siwan has been travelling around northern Australia, and making us envious of warm weather and gorgeous sunsets!
We delved into animal poo this month, thankfully not literally, with a story on the impact of introduced animal poo vs native animals on waterways. We also looked at the importance of reforestation and carbon sequestration on farms and riparian zones, and how to get rid of the introduced weed, the Hawthorn shrub.
We have included our new podcast with Rod Taylor on his new book 'Ten Journeys on a Fragile Planet' and some interesting new research by the Flow-MER team on wetlands and floods. Our latest Finterest stories introduce some new research into why Murray cod bred in captivity are less likely to survive in the wild, and a new report on the conservation of nine endangered freshwater fish in the Murray-Darling Basin.
Kate & the ARRC team
Rivers of Carbon Program
Our on-ground river and riparian restoration work is founded on our belief that sound science and strong relationships are needed to ensure successful implementation. Learn more about our approach or visit the Rivers of Carbon website to see our various projects.
The Poo article compares the impact of introduced and native animal poo, and three key ways we can set up the right conditions to protect our waterways.
Warning! Contains many faecal-related words…
Stephen Roxburgh carbon capture story introduces two ways in which reforestation can be implemented: block planting and belt planting, the latter of which is incredibly useful near riparian zones.
In the Hawthorn guide Mikayla explains how this noxious weed can be controlled effectively using a removal plan, the right chemicals and spraying techniques, and native revegetation.
ARRC
At the ARRC, we promote a holistic river management approach by integrating environmental, social and cultural factors. This month we focus on the relationship between science and storytelling to transform rivers and our broader climate by giving people the confidence to act.
Conversations over a Cuppa: Rod Taylor
Episode 10: What motivates curious people to become climate leaders?
In this episode, Siwan is joined by author Rod Taylor to discuss Rod's new book 'Ten Journeys on a Fragile Planet', which follows the stories of ten inspiring Australians who are confronting our changing climate in unique ways. This podcast discusses the importance of people, technology and political institutions in addressing climate change. Rod and Siwan talk about the different ways they keep hope for the future of our planet and how being curious and asking the right questions can be powerful.
Latest Resources from our Programs
Flow-MER
The Flow-MER program uses research and monitoring to ensure that water for the environment generates the best possible outcomes. Collaborative partnerships allow for new scientific knowledge to be gained. Currently there is a strong focus on the impacts of recent flooding events in supporting our ecosystems and biodiversity.
In the recent floods the Gwydir River saw the equivalent of 69,490 Olympic swimming pools worth of water flowing past in just one day! The article explores the role of floods and environmental flows after a major flood.
Finterest
Finterest shares new research and stories about the work being undertaken across Australia to bring back native fish. These articles incorporate recent studies to highlight current threats and important recommendations for species conservation.
Conservation of nine NSW threatened freshwater fish species is the aim of a new handbook that outlines the threats that freshwater fish face in Australia. Urgent action is required to protect these species' survival.
Are hatchery-bred Murray cod too bold for the wild? Murray cod that are bred in captivity and released into the wild have low survival rates, but is this due to the conditions they were raised in, genetics, or other factors?
Two Green Threads
Our recent work with Two Green Threads focuses on the importance for wildlife volunteers to take care of themselves as much as they take care of their animals. Resources are created to reduce volunteer burnout, supporting and rejuvenating wildlife volunteers who invest so much of themselves into helping our native wildlife.
Refill your bucket is an email series aimed to help wildlife volunteers take meaningful steps towards looking after themselves physically and mentally. This resource is designed to help reduce volunteer burnout.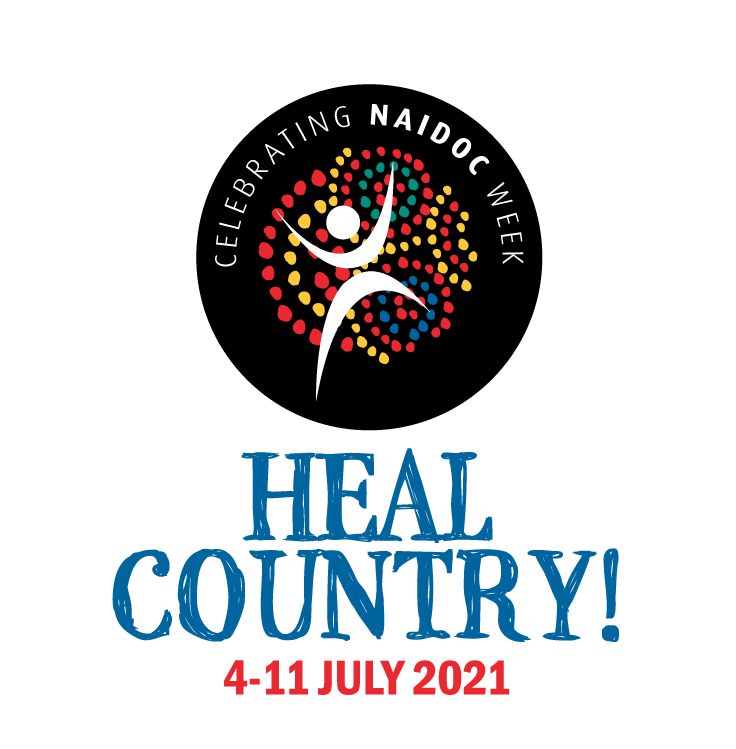 NAIDOC Week runs from the 4th - 11th of July 2021, celebrating the history, culture and achievements of Aboriginal and Torres Strait Islander peoples.
This year's theme is Heal Country!, calling for all Australians to seek greater protections for our lands, waters, sacred sites and cultural heritage. Through both storytelling and listening, we can support, connect with, and protect Indigenous culture.
The ABC will be premiering 'Firestarter: The Story of Bangarra' on July 6th. This documentary tells the story of how three young Aboriginal brothers turned a newly born dance group into a First Nations cultural powerhouse.
Please consider making a donation
Have you enjoyed reading our newsletter? If so, you might like to give us a donation that reflects what you feel this newsletter means to you. We rely on donations to keep sharing knowledge and staying in touch. As a registered charity recognised under the ACNC, we report to them every year about the contributions people have made in the form of donations. When you donate we can demonstrate that we are valued, and that people are willing to support to us so we can continue to build future resources for you and others alike.
OR send your donation via Direct Transfer:
Westpac Bank
ARRC Public Fund
BSB: 032-730
Account: 198844
If using direct transfer please have as the reference your name & date of donation. I can send you a receipt if required, just email enquiries@arrc.com.au with the details of your donation. Thank you 😊