As if Fluxx weren't chaotic enough, we've found a way to change things up even more with a Fluxx Dice expansion. Roll the dice and watch the Draw and Play rules change with every turn! Includes five new cards and two dice. Fluxx Dice is not a standalone game, you add them to one of the many versions of Fluxx to play. We can't wait for you to try adding more chaotic fun to every turn!
Fluxx Dice will be in stores September 4, pick it up at your local retailer or order online!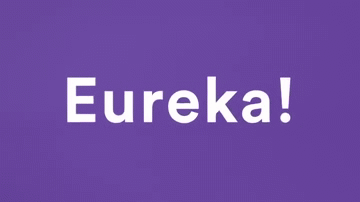 And be sure to check out the AWESOME VIDEO for Fluxx Dice!
AUGUST

Andy's hanging out at PAX Prime this weekend, and you can meet him in a few different places! Check out his schedule at the link!

---

OCTOBER

Have you heard the news?? Looney Labs is making Mad Libs: The Game! As with any game, this requires lots and LOTS of playtesting, which is where YOU come in! We are holding a special playtesting event in College Park, MD, and we'd like you to be there!

---

NOVEMBER

Windycon is Chicagoland's oldest science fiction convention, and Andy and Kristin are honored to be the Gaming Guests of Honor for 2015!
Whether you are a casual player of Looney Labs games or a dedicated Game Tech, our fan club is the place for news and special insider programs from Looney Labs!
If you're a fan of the Cartoon Network smash hit, Adventure Time, you will LOVE this new version of Fluxx. Get Mathematical against Candy Zombies, visit the City of Thieves to steal from your friends, and maybe, if things work out just right, you might even get to Floop the Pig! And check out this ALGEBRAIC VIDEO!
| | |
| --- | --- |
| | Q: I HEARD ABOUT THE SUPER COOL RETAILER EXCLUSIVE PROMO CARDS FOR THE NEW GAMES THAT CAME OUT THIS SUMMER BUT I ALWAYS ORDER ONLINE...HOW DO I GET THEM?? |
A: We love it when you can go support your Friendly Local Game Store, but we know that's not always possible! As an added incentive for those who DO have a game store in their neighborhood, we like to offer the promo cards exclusively to the retailers for a period of time...but any we have left over will be in our webstore in the next couple of months, so stay tuned!
Green Lake Games is a friendly little game store in the Green Lake area of Seattle. Their shelves contain a wide variety of party, family, & strategy games. As one customer put it, "It's like Cheers for gamers!" Sounds like a perfect reason to visit if you're in their neighborhood!