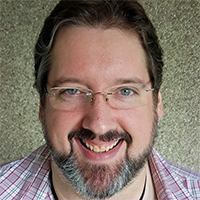 We found over two dozen quality free poetry and prose contests with deadlines between August 15-September 30.


In this issue: "Le vaisseau d'or" by Émile Nelligan, illustrated and translated by Julian Peters.
WERGLE FLOMP HUMOR POETRY CONTEST WINNERS
Congratulations to S. Michael Wilson, winner of our 2016 Wergle Flomp Humor Poetry Contest. Wilson's poem, "Dick Candles", burned bright and earned $1,000. We awarded runner-up Christina Myers $250 for "Tampon Bullet, Direct Hit". Honorable mentions and $100 went to Danny Caine, Sarah Crowe, Laura Docter, Michael Forester, Ralph Gagliardo, Debra McQueen, George Northrup, Michelle Reiter, Garry Somers, and Vicki Wilke. A record-breaking 4,834 contestants entered. Read all the winning entries with comments from judges Jendi Reiter and Lauren Singer. Read the press release. Our 2017 contest is now open for entries. As always, this contest has no fee.
Deadline Next Month
TOM HOWARD/MARGARET REID POETRY CONTEST
14th year. We will award the Tom Howard Prize of $1,500 for a poem in any style or genre, and the Margaret Reid Prize of $1,500 for a poem that rhymes or has a traditional style. Ten Honorable Mentions will receive $100 each (any style). The top 12 entries will be published online. Length limit: 250 lines per poem. Entry fee: $10 per poem. Final judge: S. Mei Sheng Frazier, assisted by Jim DuBois. Deadline: September 30. Submit online here.
Want to view past newsletters? Go to winningwriters.com/archives. Need assistance? Let us help. Join our 73,000 followers on Twitter at @WinningWriters.