We're all well into COVID fatigue and could use some good news. Fortunately, this edition of Family Matters has many things to celebrate! Two of our leading researchers, Drs. Drummond and Gruneir, have secured new and highly competitive grants. Drs. Ausford, Cave, Dhillon, and Manca have received prestigious awards, and Abigail Sewald has won a student research award as well. The Family Caregivers initiative team continues to innovate and gain support. Moreover, the Department continues, even in these turbulent times, to move forward on its mission and its strategic plan, as the interview with Shannon Gentilini highlights. So take a break and read through for a bit of joy and pride in our work.
- Dr. Lee Green, Chair
Department Members Honoured at November 2020 ACFP Awards
Andrew Cave was named Alberta<s Family Physician of the Year and recipient of the Reg L Perkins Award for exemplifying the guiding principles of family medicine: being a skilled physician, being a community-based, being a resource to the practice population and recognizing the central importance of the doctor-patient relationship.
Dr. Allan Ausford received the ACFP Award of Excellence recognizing his outstanding contribution to patient care, community service, hospital or health care institutions, College activities, teaching, research, and other elements of the academic discipline of family medicine.
Donna Manca received the ACFP Long Term Service Award in recognition of her long-standing commitment to excellence in family practice.
Kiran Dhillon received the Outstanding Champion Award in recognition of work as a board member and for her attendance and volunteer efforts at ACFP events.
Abigail Sewald Receives Student Research Award
Congratulations to Abigail Sewald, a summer 2020 research student with the Department of Family Medicine, who was one of 10 recipients of the 2020 Summer Students' Research Program Award for her work. Abigail's project was Evaluating a Need for Asthma Management Education Tools for Sport Coaches, supervised by Andrew Cave.
The ACFP's 2021 Awards and Recognition Nominations are Open
It is time to celebrate the incredible physicians, students, residents, and clinics demonstrating what "Excellence in Family Practice" truly means. Nominate A Colleague Today!
Nomination deadline is April 1, 2021
Kurfy Kangave
After earning her Medical Office Assistantdiploma in from Reeves College, Kurfy entered the medical field to explore her passion for medicine. Having achieved a wealth of knowledge and experience at the University of Alberta, Kurfy has challenged herself to this new opportunity. In the next five years, she would like to be in a leadership role.
Kurfy is passionate about lifelong learning and educating herself through self-study. While she is interested in science, sewing brings out her creative side and allows her to design her own clothing. Kurfy is a proud mom and strives to be a role model for her daughter. Welcome Kurfy.
Christine Rimmel
The Quality Team is pleased to announce that on September 28th, Christine Rimmel returned to the Department of Family Medicine in the capacity of Quality Coordinator at the Northeast Community Health Centre Family Health Clinic. Welcome back Christine.
Nicole Bork
The Faculty and Staff Development program is excited to welcome our new education administrator, Nicole Bork, to the team. Nicole will be working on the development of our staff database and assisting with staff professional development initiatives. Welcome Nicole.
Colleen Hensel
Colleen Hensel joined the team as a Research Administrative Assistant on October 5, 2020. Having most recently worked in temporary capacity for the Directors of Neurology, and Cardiology, Colleen brings Human Resources experience from both public and private sector and strong experience in senior administrative support.
Residing in Leduc County, Colleen spends her summer months gardening, camping and enjoying the outdoors and is eager to be working with the department. Welcome Colleen.
Spotlight on...
Shannon Gentilini
Shannon Gentilini joined the Department of Family Medicine in January 2020, tasked with overseeing the implementation of the Research Program's Strategic Plan. In addition to this work, Shannon's role recently expanded to include the planned update of the Department's Balanced Scorecard and Accountability Framework. In preparation of work in the department, we asked Shannon a few questions so we can get to know her.
What is your educational background? What degrees do you have and from what universities?I think people would be surprised to learn that I started my education in science. I am a certified teacher and I also have a master's degree in science education from the University of Alberta. I have taught undergraduate courses in science for the Faculty of Education here at the U of A. I have been working as a researcher, educator and consultant for over 20 years now.
What brought you to the Department of Family Medicine?
People who know me well would probably say I tend to be optimistic and I often seek out opportunities that bring about positive change. My experience with research in family medicine can be traced back to working with affiliates of the Alberta Medical Association (AMA) in support of the Building Capacity for Primary Care Transformation project. This work really opened my eyes to how incredible family physicians are, and their tireless commitment to improve patient care and patient outcomes. Following that experience, I deliberately sought out opportunities to work with researchers in primary care and I am thrilled that this brought me to the Department of Family Medicine.
What are your research interests? Program of research? Areas of publication? Focus of research/work?I am happiest when I work in research and education environments. I've maintained a strong relationship with the U of A through research, evaluation and improvement science work across various departments over the years. I have published in areas ranging from health, science, education, literacy and public policy. I also try to stay connected by volunteering for such events as the Festival of Undergraduate Research and Creative Activities (FURCA) as a judge for their research awards.
What inspires you in your work?I have been very fortunate to work with dynamic leaders that have inspired and mentored me along the way. I get really excited about small improvements that can make a positive, lasting impact. Research and project management continue to surprise me and that motivates me every day.
What has been your most memorable experience to date in your research/practice/work?There are many research projects that are memorable, but there is one that really stands out from a time when I was collaborating with researchers in education. The project involved pairing up a group of U of A industrial design students with a group of Grade 3 students to design a piece of furniture. When I look back, I still can't believe how well it turned out considering the number of faculty, students, and staff involved. The project was a lot of fun and the results helped contribute to improving science and design technology outcomes in elementary classrooms.
What three words describe your experience at the U of A?
Do Great Things (three words taken from a magnet I received from the U of A Alumni Association
In your free time, what special interests or hobbies do you have?
When I can, I enjoy travelling, reading, the company of good friends and family, good food, getting outside to appreciate nature, and I love watching my son golf.
Fraser Brenneis Assumes Associate Chair Role
We are pleased to announce Dr. Fraser Brenneis has assumed the role of Associate Chair for the Department of Family Medicine following a year of administrative leave. Thank you to Dr. David Ross, who served ably in the Interim Associate Chair role during Dr. Brenneis' leave, for his valuable contributions which included helping navigate the AMHSP waters and providing advice and feedback as a member of the executive team.
Fall 2020 Preceptor Orientation Update
The family medicine undergraduate program held a very successful undergraduate preceptor orientation on September 17, 2020 with 63 MDs in attendance! Thank you to all of our attendees; we look forward to another great year working together.
Andrea Gruneir Receives IG Grant
Andrea Gruneir and Stephanie Chambers, co-PIs, have received an Intersectional Gender Research and Teaching Grant to support, promote, and enhance intersectional gender research and teaching at the University of Alberta.
For more information about Intersectional Gender Research and Teaching, for more information about Intersectional Gender Research and Teaching, subscribe to the IG newsletter.
Neil Drummond Receives PHAC Funding
Congratulations to Neil Drummond who, along with co-lead investigator Annie Robitaille (The LIFE Institute, University of Ottawa), has received $990,000 of Public Health Agency of Canada funding from the Enhanced Targeted Dementia Surveillance Program.
This 3-year project is aimed at linking dementia patient and caregiver Canadian Primary Care Sentinel
Surveillance Network (CPCSSN) data with administrative data, patient reported outcome measures
(PROMs) and homecare data, for routine health surveillance. The project is hosted by the LIFE Institute. The Department of Family Medicine at the University of Alberta will lead the data management and linkage. The Department of Family Medicine and the Centre for Health Informatics at the University of Calgary will lead the advanced analytics.
FMIG Debuts Podcast
Congratulations to the department's Family Medicine Interest Group (FMIG), who released the first episode of their newly-created podcast, GP2B, on January 24, 2021. The production team members include medical students Catherine Palme, Aiden Zalasky, Jocelyne Beelen who worked with faculty member Roshan Abraham and department communications administrator Danica Erickson over a number of months to create the podcast.
The first episode, Promoting Your Best Self for CaRMS with Dr. Michelle Morros, broadcast just in time for the 2021 CaRMS process. It was downloaded 86 times in the first week, which is an incredible number in the podcast world. You can find GP2B on PodBean, and future episodes will also be available on other platforms in the near future. Congratulations to the team.
Click on the image below to visit the GP2B Podcast and get caught up on the first three podcasts featuring guests Michelle Morros, Jessica Kirwood and John Chmelicek.
The Department of Family Medicine has Moved
On October 19, the Department of Family Medicine re-located to:
5-16, University Terrace,
8303 112 Street NW, T6G 1K4.
New MUHC Clinic Director
The MacEwan University Health Centre (MUHC) team is pleased to announce that Dr. Martin Tieu has been chosen as the next clinic director. Dr. Tieu will formally begin his three-year term as director in April 2021 and will work closely with current director, Dr. Peter Bell, over the coming months to ensurea smooth transition.
We thank Dr. Bell greatly for his leadership and hard work, and especially his innovative and steady presence at the helm during the great transition from the Alex to the MUHC. Well done!

Dr. Henrique Hernandes has kindly agreed to assume the responsibility of interim academic director at MUHC from April 2021 until Dr. Sanja Kostov's return.
Jasneet Parmar Presents at TedxUAlberta
Congratulations to Jasneet Parmar, who was selected to do a TEDTalk at the July 25, 2020 virtual TedxUAlberta. Jasneet spoke about our initiative of healthcare workforce training to support family caregivers.
TEDxUAlberta talks feature local individuals at the forefront of innovations in a variety of disciplines including healthcare and education.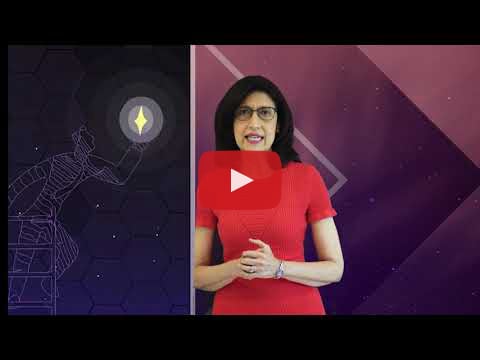 Family Caregivers Initiative Receives CFHI Awards
Congratulations to Jasneet Parmar and her fellow Edmonton Zone Enhanced Home Living Supports Pilot Program team members, who have received the Impact Challenge Award and the Priority Health Runner Up Award from the Canadian Foundation for Healthcare Improvement (CFHI).
These awards will support projects aimed at enabling clients at highest risk of residential care to remain at home, and to reduce family caregiver stress.
These is the fourth and fifth award Parmar and her colleagues have received from the CFHI's EZ Homeliving Enhanced Client and Caregiver Support Initiative, which is part of the CFHI's Priority Health Innovation Challenge. In total, they have now received $61,000 in CFHI awards since the Impact Challenge Awards were introduced.
Family Caregivers Initiative Receives AHS Funding
The Family Caregivers Initiative has also received a grant from Alberta Health in the amount of $388,000 to develop Competency Based Health Workforce Education to Support Family Caregivers in the COVID-19 Pandemic and Beyond. Congratulations to the team.
PEIP Update
The Alberta College of Family Physicians' 9th annual Practical Evidence for Informed Practice conference was an overwhelming success in light of the Covid pandemic and government cutbacks. The conference is presented in collaboration with PEER () and drew its largest attendance with more than 780 attendees across Canada, the United States, and even one attendee from Western Australia! Steadily growing in popularity since its inaugural launch in 2012, the PEIP brand is synonymous with relevant, practice-changing, and immediately applicable CPD.
The conference was 1.5 days in length and included 16 plenary sessions delivered by 17 speakers across North America
90% of respondents indicate they will attend next year
99% of respondents indicate they will recommend PEIP to a colleague
New Librarian Assigned to Family Medicine
Janice Kung is a Health Sciences Librarian at the John W. Scott Health Sciences Library. As the new librarian assigned to Family Medicine, she is the main point of contact for providing teaching and research support to students, staff, and faculty including literature searching, comprehensive reviews (e.g. systematic reviews), reference management inquiries, finding the right journals to publish in, research data management, and much more.
As a member of the University of Alberta Library Research Impact Team, she also has experience compiling metrics to measure and convey research impact, which are crucial for improving research grant applications, supporting tenure application and promotions, and award applications. Janice is looking forward to supporting Family Medicine!
Janice can be contacted at janice.kung@ualberta.ca
CaRMS DATES TO REMEMBER
The CaRMS process for 2021 is underway. Please note the following upcoming dates:

March 3, 2021 Interview Status on CaRMS website.
March 8 - 28, 2021 National Interview period
Urban Interviews
Thursday, March 11, 2021
Sunday, March 14, 2021
Friday, March 19, 2021
Saturday, March 20, 2021
Monday, March 22, 2021 (back-up day)
Rural Interviews
Saturday, March 13, 2021
Sunday, March 14, 2021
Monday, March 15, 2021
Tuesday, March 16, 2021 (back-up day)
IMG Interviews

Friday, March 12, 2021
Saturday, March 13, 2021
Sunday, March 14, 2021 (rural IMG)
Rank Order List Due is due April 1, 2021 and April 20, 2021 is Match Day

PROFESSIONAL DEVELOPMENT OPPORTUNITIES
2021 Grand Rounds Dates Now Available
Please note that Grand Rounds will be held at a new time from 8:30 - 10:00 a.m. All sessions will be held via Zoom.
March 18, 2021: From Our Clinics to Provincial Policy, and Back Again: A Health Services Research Story
Registration now open!
June 17, 2021 - Topic TBC
September 16, 2021 - Quality and Safety
Links to resources from previous Grand Rounds are available on the department's Grand Rounds webpage.
FREzER 2021
The FREzER 2021 planning committee has decided not to move ahead with FREzER next year due to the ongoing pandemic.
HEALTH CARE PROVIDER AND TEAM RESOURCES
Tools for Practice - Canadian Family Physician
Finley CR, Rumley C, Korownyk CS. Pharmacologic treatment of alcohol use disorder. Canadian Family Physician. August 2020; 66(8): 583.
Fritsch P, Wong C, Kolber MR. Is 45 the new 50 in colorectal cancer screening? Canadian Family Physician October 2020; 66(10):743.
Sept L, Kirkwood K, Korowynk. Virtual versus in-person primary care visits. Canadian Family Physician 2020; 66(12): 904.
Tools for Practice - Alberta College of Family Physicians
#272 Thomas B, Falk J, Allan GM. Putting the FUN in fungi (Part 2): Topical management of tinea pedis. September 08, 2020.
#276 Train A, Moe S, Allan GM. Glucosamine & Chondroitin: Natural remedies for osteoarthritis? November 02, 2020. https://gomainpro.ca/tools-for-practice/
#275 Craig R, Wollin M, Korownyk C. A good sleep would be dop(aminergic) doc! Pramipexole in restless legs syndrome. October 19, 2020. https://gomainpro.ca/tools-for-practice/
#281 PEER Team. Hindsight: Top 5 Tools for Practice of 2020. January 11, 2021. https://gomainpro.ca/tools-for-practice/
2020 Alberta Pricing Document
The Alberta College of Family Physicians with help from Alberta Blue Cross has released the 2020 Price Comparison of Commonly Prescribed Pharmaceuticals in Alberta. The 2020 version is available at https://pricingdoc.acfp.ca in a new, easily searchable format.
RESOURCES FOR TEACHING
The College of Family Physicians of Canada has established a faculty development resource repository. Please click here to access.
FAMILY MEDICINE IN THE NEWS
RECENT PUBLICATIONS
Abbasi M, Khera S, Dabravolskaj J, Chevalier B, Parker K. The Seniors' Community Hub: an integrated model of care for the identification and management of frailty in primary care. Geriatrics 2021 Feb;6(1):18.doi.org/10.3390/geriatrics6010018
Amin S, Soliman M, McIvor A, Cave A, Cabrera C. Usage patterns of short-acting β 2-agonists and inhaled corticosteroids in asthma: A targeted literature review. The Journal of Allergy and Clinical Immunology. September 2020; 8(8):2556-2564.e8. doi:10.1016/j.jaip.2020.03.013.
Andermann A, Bloch G, Goel R, Brcic V, Salvalaggio G, Twan S, Kendall CE, Ponka D and Pottie K. Caring for patients with lived experience of homelessness. Canadian Family Physician. August 2020; 66(8):563-570.
Babenko O, Linkiewich D, Lodewyk K, Lee A. Ambiguity tolerance and prospective specialty choice among third-year medical students. PRiMER 2021;5:2.
Charles L, Brémault-Phillips S, Pike A, Vokey C, Kilkenny T, Johnson M, Tian PGJ, Babenko O, Dobbs B, Parmar J. Decision-making capacity assessment education. J Am Geriatr Soc. 2021 Feb 15. doi: 10.1111/jgs.17067. Epub ahead of print. PMID: 33586782. Available from: doi/10.1111/jgs.17067
Deschamps J, Gilbertson J, Straube S, Dong K, Macmaster F, Korownyk C, Montgomery L, Mahaffery R, Downar J, Clarke H, Muscedere J, Rittenbach K, Mackenzie Featherstone R, Sebastianski M, Vandermeer B, Lynam D, Magnussen R, Bagshaw SM, Rewa OG. Association between supportive interventions and healthcare utilization and outcomes in patients on long-term prescribed opioid therapy presenting to acute healthcare settings: a systematic review and meta-analysis. BMC Emergency Medicine 2021 Jan 29; 21:17.
Dickinson JA, Thériault G, Singh H, Szafran O, Roland Grad. Rethinking screening during and after Covid-19. Should things ever be the same again? Canadian Family Physician. August 2020; 66(8): 571-575.
Fisher KA, Griffith LE, Gruneir A, Upshur R, Perez R, Favotto L, Nguyen F, Markle-Reid M, Ploeg J. Effect of socio-demographic and health factors on the association between multimorbidity and acute care service use: population-based survey linked to health administrative data. BMC Health Services Research 2021 Jan 13;21(1):62.
Funnell S, Darlene Kitty D, Schipper S. Moving toward anti-racism. Canadian Family Physician. August 2020; 66:(8) 617. https://www.cfp.ca/content/66/8/617
Garies S, McBrien K, Quan H, Manca D, Drummond N, Williamson T. A data quality assessment to inform hypertension surveillance using primary care electronic medical record data from Alberta, Canada. BMC Public Health 2021 Feb 2;21:264.
Garies S, Youngson E, Soos B, Forst B, Duerksen K, Manca D, McBrien K, Drummond N, Quan H, Williamson T. Primary care EMR and administrative data linkage in Alberta, Canada: describing the suitability for hypertension surveillance. British Medical Journal (BMJ) Health Care Informatics. August 2020; 27(3):e100161. doi:10.1136/bmjhci-2020-100161.
Gates A, Pillay J, Reynolds D, Stirling R, Traversy G, Korownyk C, Moore A, Theriault G, Thombs B, Little J, Popadiuk C, VanNiekerk D, Keto-Lambert D, Vandermeer B, Hartling L. Screening for the prevention and early detection of cervical cancer: protocol for systematic reviews to inform Canadian recommendations.Systematic Reviews Journal 2021; 10(2).
Grad R, Leger D, Kaczorowski J, Schuster T, Adler S, Aman M, Archibald D, Beaulieu MC, Chmelicek J, Cornelissen E, Delleman B, Hadj-Mimoune S, Horvey S, Macaluso S, Mintsioulis S, Murdoch S, Ng B, Papineau A, Rangwala S, Rousseau M, Rudkin T, Schabort I, Schultz K, Snow P, Wong E, Wu P, Brailovsky C. Does spaced education improve clinical knowledge among Family Medicine residents? A cluster randomized controlled trial. Advances in Health Sciences Education Theory and Practice 2021.
Hoben M, Chamberlain SA, O'Rourke HM, Elliott B, Shrestha S, Deukota R, Thorne T, Lam J, Banerjee S, Hughes L, Estrabrooks CA. Psychometric properties and use of the DEMQOL suite of instruments in research: a systematic review protocol. BMJ Open 2021 Feb 5;11(2):e041318.
Humphrie D, Jaques R, Dijkstra HP, Asif I, Batt ME, Borjesson M, Ergen E, Geertsema C, Gojanovic B, Ionescu A, Janse van Rensburg DC, Lebrun C, Mohamed NA, Mountjoy M, Parikh T, Robinson D, Sallis R, Schwellnus M, Sheeran P. Delphi developed syllabus for the medical specialty of sport and exercise medicine: part 2. British Journal of Sports Medicine 2021; 55:81-83.
Kirkwood J, Allan GM, Korownyk CS, McCormack J, Garrison S, Thomas B, Ton J, Perry D, Kolber MR, Dugré N, Moe S, Lindblad AJ. PEER simplified decision aid: chronic back pain treatment options in primary care. Canadian Family Physician 2021 Jan;67(1):31-34.
Kolber MR, Ton J, Thomas B, Kirkwood J, Moe S, Dugré N, Chan K, Lindblad AJ, McCormack J, Garrison S, Allan GM, Korownyk CS, Craig R, Sept L, Rouble AN, Perry D. PEER systematic review of randomized controlled trials. Management of chronic low back pain in primary care. Canadian Family Physician 2021 Jan;67(1):e20-e30.
Korownyk CS, Allan GM, McCormack J, Lindblad AJ, Horvey S, Kolber MR. Successes, lessons and opportunities: 15-year follow-up of an integrated evidence-based medicine curriculum. BMJ Evidence Based Medicine 2020 Dec 21. Online ahead of print.
Korownyk CS. A primary care prevention revolution? Canadian Family Physician. August 2020; 66(8):558.
Parmar J, Anderson S, Charles L, Marion C, Chan K, Brémault-Phillips S, Faulder D, Tian PG, Sidhu G, Haq A. Physicians and Family Caregivers: Two Perspectives of Physicians' Roles in Long-Term Care. JAMDA. 2020; 1525-8610
Parmar J, Anderson S, Duggleby W, Holroyd-Leduc J, Pollard C, Bremault-Philips S. Developing person‐centred care competencies for the healthcare workforce to support family caregivers: Caregiver centred care. Health and Social Care in the Community; 2020;00:1–12 doi.org/10.1111/hsc.13173
Rej S, Herrmann A, Grunier A, McArthur E, Jeyakumar N, Munda FT, Harel Z, Dixon S, Garg A. Association of Lithium Use and a Higher Serum Concentration of Lithium With the Risk of Declining Renal Function in Older Adults: A Population-Based Cohort Study. The Journal of Clinical Psychiatry. August 2020; 81(5). doi:10.4088/JCP.19m13045
Shirgaokar, M., Dobbs, B., Anderson, L., Hussey, E, (2020). Do rural older adults take fewer trips than their urban counterparts for lack of a ride? Journal of Transport Geography, 87, 102819.
Ten Cate O, Carraccio C, Damodaran A, Gofton W, Hamstra SJ, Hart DE, Richardson D, Ross S, Schultz K, Warm EJ, Whelan AJ, Schumacher DJ. Entrustment decision making: extending Miller's Pyramid. Academic Medicine 2021 Feb 1;96(2):199-204.
Tian PGJ, Harris JR, Seikaly H, Chambers T, Alvarado S, Eurich D. Characteristics and Outcomes of Physician-to-Physician Telephone Consultation Programs: Environmental Scan. JMIR Form Res. 2021 Feb 23;5(2):e17672. doi:10.2196/17672. PMID: 33620325.
Thomas B, Falk J, Allan GM. Topical management of tinea pedis. Canadian Family Physician 2021 Jan;67(1):30.