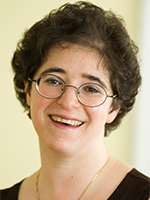 Welcome to my Fall 2014 selection of award-winning poems, highlights from our contest archives, and the best new resources we've found for writers. These quarterly specials are included with your free Winning Writers Newsletter subscription. We'll release our next regular newsletter on September 15, where we'll announce the winners of our 22nd annual Tom Howard/John H. Reid Fiction & Essay Contest.
Tom Howard/Margaret Reid Poetry Contest
Deadline: September 30
Our 12th annual open-theme poetry contest will award $3,000 in prizes. The Tom Howard Prize of $1,000 will go to the best poem in any style or genre. The Margaret Reid Prize of $1,000 will go to the best poem that rhymes or has a traditional style. Ellaraine Lockie will judge. You may submit 1-2 poems of any length for a flat $16 fee. Published and unpublished work welcome. Submit online.



In this issue:
"Apps for Poets"

Want to view past newsletters? Go to winningwriters.com/archives. Need assistance? Let us help. Follow us on Twitter at @WinningWriters.