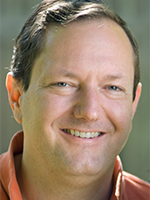 We found over two dozen free poetry and prose contests with deadlines between April 15-May 31. LOGIN HERE and check them out! For your convenience, a password is no longer needed to login.
S.E. Ingraham and Lois Elaine Heckman won top awards in our 11th Tom Howard/Margaret Reid Poetry Contest
Thanks to the 1,600 poets who participated. Read the press release. Read the 12 winning entries and comments by judge Ellaraine Lockie. Enter the new Tom Howard/Margaret Reid Poetry Contest.
Over 4,400 poets entered our 13th Wergle Flomp Humor Poetry Contest, smashing last year's record by more than 1,000. Our dauntless judges Lauren Singer and Jendi Reiter are reading the entries now. We'll announce the winners on August 15.
Last Call for Our Tom Howard/John H. Reid Fiction & Essay Contest
Deadline: April 30
In its 22nd year, now sponsored by Winning Writers. Accepts all styles and genres, published and unpublished. Arthur Powers will judge. $16 fee for each entry of up to 6,000 words. $3,000 in prizes. Submit online.
Also open now, our Sports Fiction & Essay Contest, with $3,000 in prizes. Deadline: May 31.
Need assistance? Let us help. Follow us on Twitter at @WinningWriters.