We found almost three dozen quality free poetry and prose contests with deadlines between August 15-September 30. View their profiles now! See below for contests we especially recommend for writers at the beginning, intermediate, and advanced stages of their careers, and a large selection of calls for submissions.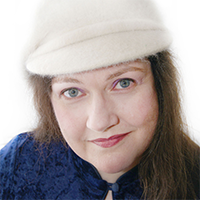 WERGLE FLOMP HUMOR POETRY CONTEST WINNERS
Congratulations to Cathy Bryant, winner of our 2015 Wergle Flomp Humor Poetry Contest. Jendi Reiter and Lauren Singer judged Bryant's poem, "Sexual Positions for Those No Longer Young", to be the best of 4,436 entries. We also congratulate runner-up Susan White for "English Teacher's Daughter". The number of great poems motivated us to award a total of $2,450, more than we planned. Read all the winning entries and the judges' comments. Read the press release. Our 2016 contest is now open for entries. As always, this contest has no fee.
Deadline September 30:
Tom Howard/Margaret Reid Poetry Contest


We will award $4,000 in prizes. The entry fee is $10 per poem. Ellaraine Lockie will judge. Submit poems in modern and traditional styles, up to 250 lines each. Previously published work accepted. See last year's winners and enter here.

In this issue:
Julian Peters illustrates "The Love Song of J. Alfred Prufrock" by T.S. Eliot, part three.
Want to view past newsletters? Go to winningwriters.com/archives. Need assistance? Let us help. Follow us on Twitter at @WinningWriters.