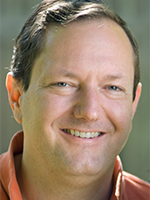 We found almost three dozen free poetry and prose contests with deadlines between September 15-October 31. View their profiles now!
See below for contests we especially recommend for writers at the beginning, intermediate, and advanced stages of their careers.
Jeremy Kamps and Courtney Campbell won top honors in our 22nd annual Tom Howard/John H. Reid Fiction & Essay Contest. 1,028 writers participated from around the world. We awarded $3,000 in prizes. Read the 12 winning entries with remarks from judge Arthur Powers. 35 finalists are also recognized. Read the press release. Enter the new contest.

In this issue:
"Should I Write a Sonnet?"

Tom Howard/Margaret Reid Poetry Contest - Last Call!
Deadline: September 30
Our 12th annual open-theme poetry contest will award $3,000 in prizes. The Tom Howard Prize of $1,000 will go to the best poem in any style or genre. The Margaret Reid Prize of $1,000 will go to the best poem that rhymes or has a traditional style. Ellaraine Lockie will judge. The fee for each submission of 1-2 poems is $16. Your poems may have any length. Published and unpublished work welcome. Submit online.
Want to view past newsletters? Go to winningwriters.com/archives. Need assistance? Let us help. Follow us on Twitter at @WinningWriters.