Vol 22 No 14 15 December 2016
HSD Leinster Schools Rugby Victory
The High School 1st XV defeated Wilson's Hospital School 39-14 to win the Leinster Schools Senior 1B league competition for the first time in the history of the school. Wilson's Hospital led 7-5 after a tense first half, but in the second half The High School started turning the screw as the opposition became increasingly exhausted. Some great carries from Loris Nikolov and David Donnelly kept their defence working hard and a number of well-placed kicks from Rhys Butler put The High School into great field positions. David James Donnelly (Captain and Man of the Match) and Adam Rufli scored two tries each; these were complemented by excellent tries from Jack O'Gorman, Rhys Butler, and Jamie Ukagba. This is the first major rugby trophy that The High School has won since members of this team defeated St Gerard's School 3-0 to win the Leinster Schools U13 league competition in 2012. The HSD 1st XV will go into battle against Wesley College in the first round of the Vinnie Murray Cup on the 11 January at Donnybrook. We hope that our colourful supporters will be there to experience the occasion with us.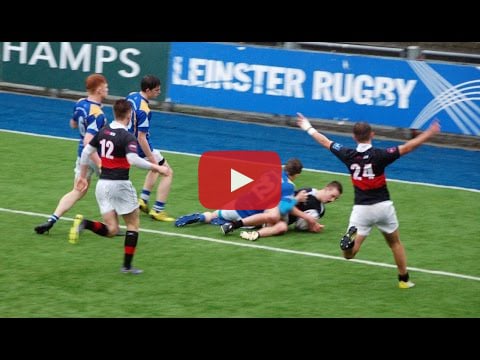 Christmas Fair
On 10 December we held a Christmas Fair at The High School. With food, craft, jewellery, and book stalls there was much on offer for passing visitors who stopped by to sample our fare. Keen pupils sold various products that they created especially for the event such as knitted teddies for Habitat for Humanity, handmade Christmas cards, chocolate reindeer, and miniature mince pies. The Christmas hamper and Wild Icing cake raffles proved to be very popular and helped raise €600 for MS Ireland. We were entertained by a beautifully festive Christmas ballet from the Leotards and Monologue dancers while being tempted to buy tickets for the enchanting Doll's House being raffled by Emily from the MS Society of Ireland.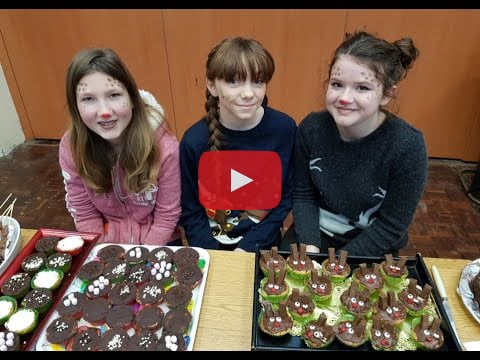 Young Ambassadors Programme
On Tuesday 6 December The High School's Form 6 History classes hosted two schools from The Israeli Young Ambassadors Programme. The day consisted of an introduction to both our countries as well as group discussions about problems we encounter in both nations. Overall it was a good day and I feel we all left knowing we had built a stronger friendship between our two countries.
Rock-Pop 2016
Thunderous applause filled The Reynolds Hall last Thursday afternoon during the first of our two Form 4 Rock-Pop shows. The full range of talents and skills from our year group were brought together over the last three months to produce an unforgettable performance. The showcase consisted of powerful Rock classics as well as pop songs, punctuated by classical piano pieces. We eagerly await this summer's performance!
Random Act of Genealogical Kindness
How grateful we are to Mr Linehan for sharing his WWI research with us. Pierce Mandeville was a High School past pupil who fought and died at the Somme in 1916.
"To whom it concerns,
I am currently researching the lives of men from the Mallow district who died in the Great War. I read in your excellent website that Pierce Mandeville was a past pupil. During the summer I visited his grave at Mill Road Cemetery. I am enclosing a copy of a picture of his gravestone and of the cemetery.
Kind Regards Barry Linehan"
Dáil Visit
Recently, Form 3 pupils visited Dáil Éireann as part of our CSPE Action Project. We were invited by Senator Neale Richmond to come on a tour of Leinster House prior to the trip. Our host distributed copies of the Proclamation of the Republic and a visitor's guide. To start off the tour we visited the gallery inside the building where you can see if the floor of the House is in session. He showed us an original copy of the Proclamation of the Republic dating from 1916 as well as portraits of former Taoisigh and a portrait of Michael Collins. It was such a wonderful, worthwhile visit.
Alison Daly
Locker Reminder
A reminder to all pupils that they should empty their lockers and bring all personal belongings home by the end of term.
Phone-Free Tuesday
Next Tuesday Form 3 pupils will be having a non-phone day at The High School. They will be asked to hand over their phones at 9.00 am and they will be returned at 3.55 pm.
HSD Confirmation Classes
The High School will host a series of confirmation classes given by the Revd Stephen Farrell beginning in the Library on Wednesday, 18 January at 7.30 pm and continuing for the following eight weeks. All pupils enrolled at The High School (including those who have no links with a particular parish) are welcome to attend. The Most Reverend Dr Michael Jackson will confirm candidates at Zion Church on Sunday, 5 March at 10.30 am. If your son and/or daughter is interested in attending these classes (which last roughly 45 minutes) or if you wish to make further enquiries please contact Margaret Healion (Parish Administrator) at zionparish@gmail.com and she will forward all the necessary information to you.
IRFU President-elect
Congratulations to past pupil Philip Orr (HSD, 1961-69) who has been elected to serve as the 130th President of the Irish Rugby Football Union in 2017-18. We wish him every success in his new role.
RTE Sportsperson of the Year Awards
Thank you to everyone who voted for Olympian past pupil Annalise Murphy (HSD, 2002-08) in the RTE Sportsperson of the Year Awards. Voting has now closed; the winner will be announced live on the night of 17 December. Good luck, Annalise!
16 Dec 16 - Examinations commence for Forms 1, 2, and 5
21 Dec 16 - Form 4 charity challenge
21 Dec 16 - Examinations conclude for Forms 1, 2, and 5
22 Dec 16 - Autumn term ends, 11.55 am
9 Jan 17 - Spring term begins, 8.55 am
16 Jan 17 - Staff meeting, 4.15 pm; no sports or activities after school