Celebrate Family Literacy Day 2022!
Family Literacy Day is a national awareness initiative created by ABC Life Literacy Canada in 1999. It is held annually on January 27 to raise awareness of the importance of reading together and engaging in literacy related activities as a family.
Taking the time to read together is crucial to your child's development. Your Guelph Public Library is here to help. This year, we are excited to celebrate Family Literacy Day 2022 in partnership with the Guelph Fire Department. Join us virtually on Thursday, January 27 at 10 a.m. for a special storytime to learn how to play safe in the great outdoors. This online event is intended for children in junior kindergarten to grades 3. Registration is required to receive the live video link.
Spending time in nature provides many benefits, not just for our bodies but for our minds too! Get outside and exercise both your mind and body together as a family this January.
From the Archives:
"The Royal City of Canada Guelph and her Industries"
If you desire to learn more about Guelph and some of our industries of the past, this gem is one place to start. The Library's Archival local history collection holds this item published by the "Authority of the City Council and Guelph's Old Home Week Committee" at the turn of the 20th century.
An index is included for this resource listing banks and various businesses, such as Guelph Soap Company, Guelph Carriage Top Company, Guelph Marble and Granite Works, and the Raymond Manufacturing Company to name a few. There is also biographical information related to businessmen of the day. A kind of who's who of Guelph's business community providing "Sketches of the Leading Business and Professional Men" as described by this resource.
There is also a list of city officials accompanied by matching photographs. Few other resources provide images of city officials of the day quite like this item.

Explore the Library's local history webpage online or book an appointment with our Archivist to learn more.
Tech Time: LinkedIn Learning Courses
Watch the video below as our Digital Services Librarian, Jen, shares information about the online resource, LinkedIn Learning. All you need is your Guelph Public Library card and internet access to get started.

Interested in learning more about our Digital Services? Phone the library at 519-824-6220 or email a Librarian.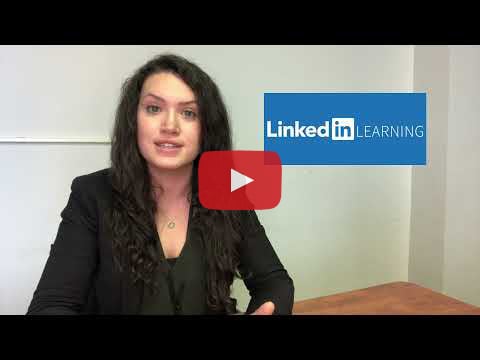 "Go Viral": 2022 Teen ETCH Short Story Contest
The Guelph Public Library is thrilled to partner with Vocamus Writers Community once again to offer teens in grades 7 through 12, living in Wellington County, the chance to be published in the Library's 2022 Teen ETCH Anthology later this year!
Interested participants can enter the Library's 2022 Teen ETCH writing contest by submitting a short story in 1,500 words or less on the theme "Viral".
There is no entry fee but all submissions must be received by email only to teens@guelphpl.ca by 5 p.m. on Saturday, March 19, 2022. Short story entries must be in your own original writing, 1,500 words or less, typed and single spaced. Please do not submit your stories as a PDF.
Your submission must include:
The title of your story

Your full name, school

Grade

Phone number and,

Guardian's name
Story contestant finalists will each be paired up with a local author mentor, who will share writing techniques to help polish their submission for final judging. Prizes will be awarded to the top three submissions in each of the following categories: Grades 7 to 8, Grades 9 to 10 and Grades 11 to 12.
What are you waiting for? Let the creative juices flow and start writing your short story entry today!
Cozy up with a Classic Movie from Kanopy!
Now that winter is upon us, enjoy nights inside watching classic films through Kanopy. This free streaming service offers movies, documentaries and independent films. Create an account with your email and password to gain access to a diverse range of material, 24/7! Sort by suppliers, filmmakers, languages, or year of production, from 1900 to today. Films are available in English, French, Spanish, German, Italian or silent. Must-see classic films, screwball comedies of the 1930s or wartime propaganda, to avant-garde and early filmmaking techniques – we know you'll find something special to view. Access our online resources, click on the entertainment category and find something to watch on Kanopy tonight!
How Can I Join the Library's Annual Campaign?
Every gift to the library has the power to enrich, improve and transform lives. Large or small, today or planned, one-time or ongoing, all gifts make a difference. We can build the future - together!
Here's how you can make a tax-deductible gift to the 2022 campaign today:
Thank you to Local Cookbook Author, Emily Richards
The Library has received a generous donation from local cookbook author Emily Richards, including her latest release, co-authored with Sylvia Kong, Best of Bridge Kitchen Simple: 125 quick and easy recipes.
Summary: Always delicious and easy-to-follow, Best of Bridge Kitchen Simple is a welcome return to easy techniques with simple ingredients designed to take the stress out of mealtime. Short on time? Try your hand at the Skillet Egg Roll. Need an idea for Meatless Monday? Try our Mushroom Jamaican Hand pies. Try something new this month. Check out this cookbook today!