its time to get out on the water
Today the government has updated it advice and boating is now permitted!
The guidelines are as follows:
all forms of water sports practiced on open waterways, including sailing, windsurfing, canoeing, rowing, kayaking, surfing, paddle-boarding and the use of privately-owned motorised craft (in line with the guidance issued by the relevant navigation authority) are allowed. You can continue to use towpaths for walking, running and cycling, being mindful of other users and people living in boats along the water
There are no restrictions on how far you can travel to get to the countryside. However, you cannot visit and stay overnight at a holiday home or second home.
David Barke - Harbour Master of Essex Marina says:
"Essex Marina is now open for business with immediate effect. Bertholders can now come down and visit the marina, goto their boats and now use them on the river for pleasure use. Please still abide by all government guidelines, but we look forward to seeing you all again"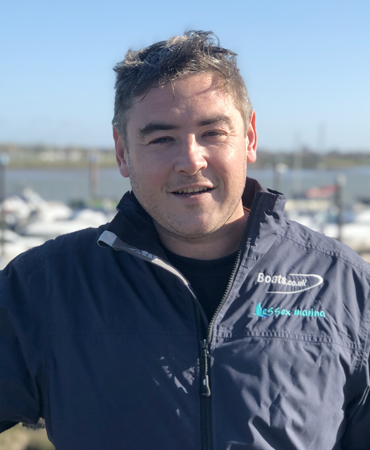 On top of this, the Government is advising everyone to stay alert:
Stay at home as much as possible
Work from home if you can
Limit contact with other people
Keep your distance if you go out (stay 2 metres (6ft) apart where possible)
Wash your hands regularly
Boats.co.uk - Helping to keep everyone safe
Your care and safety is of paramount importance to us when you visit any of our sales operations in Essex, Poole or Cala d'Or when the lockdown ends.

To ensure your safety when you view any of our boats for sale, we will be implementing the following procedures:
All viewings will be by prior appointment only in order that we can prepare the boat for your visit and viewing
All door handles and handrails on the boat you are viewing will be sanitised prior to your visit
Hand sanitiser will be placed in the cockpit of the boat that you are viewing for you to use. Disposable gloves will also be available if required
You will be free to spend as long as you wish to view the boat unaccomapanied
Sales staff will be on-site and available to answer any questions either praticing safe distancing or by mobile phone contact
All of our sales offices have been reconfigured to support safe distancing
We have a fantastic selection of boats, both new and used. Please see - https://www.boats.co.uk/searches/

Please call any of our sales offices on the numbers below if you require further information on any particular boat. We can give you a live video tour of any boat before you visit.

We are the part exchange experts and can help you get 'on the water' in your new boat and soon as the boating season restarts.

Contact us about any boat:
Boats.co.uk Poole
40 Salterns Way, Lilliput, Poole Dorset BH14 8JR, UK
Boats.co.uk Cala d'Or
Port Petit, 321, 07660 Cala D'or, Mallorca, Spain
We look forward to seeing you soon!