Hand Clap: Calling Out Progress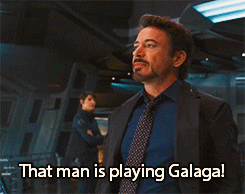 "Thought we wouldn't notice, but we did." -Tony Stark
Most of the hard work of campus sustainability happens behind the scenes. It requires continued dedication measured by incremental decreases in carbon emissions. We see you. Keep tagging @LeadOnClimate on social media and calling out progress, like this encouraging Twitter shout out by American University to Colgate. Society needs to hear real work is happening in the midst of environmental stress and uncertainty. There's plenty of negative call outs in the news. Let's keep giving people something positive to talk about.
Colgate Achieves Carbon Neutrality
On Earth Day, Colgate University became the 5th college in the US to announce their carbon neutrality achievement. Read about their progress here and watch their video here. Colgate has led an innovative offset program for years taking students down to Patagonia / Chile to help with reforestation.
"By using strategies including better forest management, a community garden, a geothermal heating system, a biomass boiler and a solar array, the university has cut its carbon emissions by 46% in 10 years."
It was great to celebrate this milestone accomplishment on Earth Day. Well done Colgate!
USF: "Carbon Zero. Global Hero."
Double celebration, the University of San Francisco reached their carbon neutral goal on the same week. In an inspirational case of overachievement, USF accomplished carbon neutrality 30 years ahead of schedule! Read more and watch their video here.
"An early champion of renewable energy, USF first installed solar thermal hot water systems in 1981 and added solar panels in the early 2000s. USF also installed in 1987 cogeneration technology that meets approximately 40 percent of USF's main campus electrical and heating needs while saving significant money and reducing carbon emissions."
Remarkable work USF!
Climate Leadership Network Institutions Recognized for Leading in Renewable Energy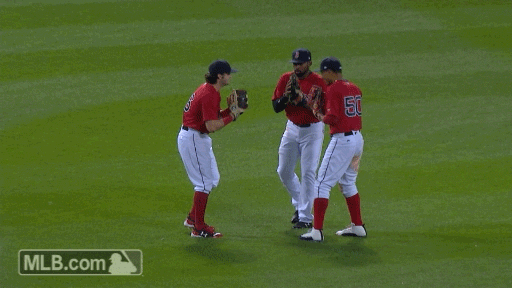 Congrats Team CLN
Many Climate Leadership Network colleges and universities were highlighted in a new report by Environment America for leading in their renewable energy efforts.
"Colleges and universities are in a unique position to become leaders on the transition to using 100% renewable energy. Our new report shows the institutions of higher learning who are already leading the way."
Top ranking schools in each category that are signatories to our climate commitments include:
Most renewable electricity: Southwestern University
Most renewable electricity on-campus: University of Minnesota, Morris
Most renewable electricity purchased from off-campus sources: George Washington (D.C.) University
Most renewable heating, cooling, hot water and other non-electric energy: Colgate University
Way to represent!
UBC Tops Global University Impact Rankings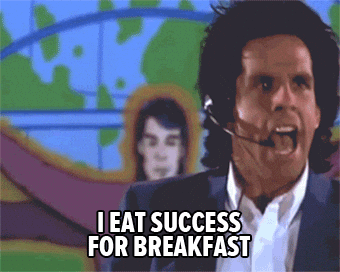 Well-deserved honor for a Canadian UC3 school
We are grateful to have the University of British Columbia as a dedicated member institution in our cross-sector work through the University Climate Change Coalition (UC3). This is a well-deserved honor!
"The University of British Columbia is ranked number one in the world for taking urgent action to combat climate change and its impacts and ranked one in Canada for making cities inclusive, safe, resilient and sustainable, according to Times Higher Education."
Not bad, eh?
RECENTLY RELEASED:
Leaders representing 3,700+ companies, cities, universities, colleges and other actors are calling on Congress to pass HR9, the Climate Action Now Act, to keep the United States in the Paris Agreement on Climate Change.
This is the first major climate legislation to reach the House floor in over a decade. We Are Still In coordinated the campaign, with support from CLN schools.
Learn and apply Second Nature's climate action resources to reach campus milestones
Wednesday, May 1, 2019, 2-3 ET
Better than one more Marvel movie, our webinar next week Climate Services for your Heroic Campus Goals will provide insightful explanations and tips from our team. Thor has his hammer. Iron Man has his suit, and we want to help equip you with relevant resources and tools to take successful steps towards campus carbon neutrality and resilience efforts. We won't be wearing capes, but you will see our friendly faces. Topics covered will include: Climate Action Plans, resilience resources, large scale renewable energy procurement and Second Nature's upcoming "Office Hours" program for one-on-one assistance with climate goals.
Join Us for this Educational Opportunity with Second Nature, Campuses and Partners
Thursday, May 9, 2019, 2:00 - 3:00 EDT
During this one-hour webinar, we will learn how campuses can reduce their costs with integrated energy solutions that optimize usage and demand. Two campus case studies will demonstrate how to unlock value through commodity risk management to support aggressive sustainability objectives. Both are using ENGIE's Formula Forward program, which provides a unique approach to optimizing usage and demand.
Participants in the webinar will learn about campus perspectives on new customer-centric renewable opportunities that bridge the gap between traditional market offerings of renewable energy certificates and complex power purchase agreements.
This Event is part of Second Nature's Connect + Act Webinar Series
This webinar series focus on how campuses are working with businesses to reduce carbon emissions while also reducing operating costs. Online registration for all four webinars is now open, and we look forward to your participation. More information and registration for each upcoming webinar in the series:
Welcoming New Signatories
Welcome to the Climate Leadership Network, Sonoma State University and Bluefield College! President Judy Sakaki and President and President David Olive, respectively, signed the Presidents' Climate Leadership Commitments. We are pleased to have them both on board.
Sonoma State shares about it's signing ceremony and commitment in this article.
On the Second Nature Blog
Trends and Statistics in Campus Carbon Offset Purchases
This blog post was written by Climate Programs Intern Egiimaa Munkhdalai
"Higher education institutions engage in many different types of emission reduction activities to achieve campus carbon neutrality. Recently, many schools have become interested in purchasing carbon offsets to counteract their unavoidable travel-related Scope 3 emissions..."
Final Reminder: Reporting Period is Open until May 1
The 2019 reporting period for signatories of the Climate Leadership Commitments is open now through May 1. In addition to the Annual Progress Evaluation (GHG), signatories are asked to review and revise if necessary their Climate Action Plans. The Climate Action Plan form has been updated for 2019. Signatories may amend their existing or choose to submit a new Climate Action Plan.
Please contact reporting@secondnature if you would like a new draft CAP form added to your dashboard. Or use the following link to schedule a call with Second Nature to discuss reporting.
New Report on Carbon Pricing
The Carbon Pricing Leadership Coalition (CPLC) aims to expand the use of carbon pricing across the globe and provides thought leadership surrounding best practices and strategies for putting a price on carbon. Their new 2018/2019 annual report includes an overview of the current implementation status of carbon pricing around the world and showcases articles from members, including President Valerie Smith of Swarthmore College, and the Carbon Pricing in Higher Education Toolkit launched by the Carbon Pricing Working Group in collaboration with colleges and universities from Canada, England, and the United States. The Working Group was founded in 2018 by CPLC, Second Nature, Yale University, and Swarthmore College. Its mission is to support schools that wish to implement an internal carbon price on campus.
Swarthmore has found tremendous value in its Carbon Charge Program, and we encourage and support other institutions to explore internal carbon pricing in their own operations.
-President Valerie Smith, Swarthmore
Second Nature partner, the Intentional Endowments Network (IEN), is pleased to share their recently released Primer For College and University Endowments on Gender Lens Investing.
This primer explores the link between value creation and gender diverse companies; highlights the rising trend of colleges and universities moving towards mission-aligned investing; and outlines a wide range of tools and investment strategies available to decision makers as they consider the integration of gender lens perspectives in endowments.
For Colleges and Universities: Second Nature is considering developing a portfolio of carbon offsets that would be available for schools to purchase. This is something we are exploring as part of our initiative to better support campuses around the topic of carbon offsets. If you have not yet done so, please fill out this 5-minute survey to help us understand if this would be a valuable service to your institution.
Due Date is May 13th.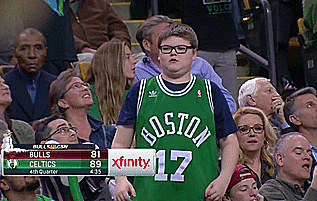 Thanks for being on our team.
Invite others to keep up with higher ed climate news. Share this subscription link: https://bit.ly/2PX07eF
(all gifs sourced from giphy)