Kia ora e te whānau
We hope the preparation for the return to school in Level 2 is going well. We understand this is a busy and demanding time for both you and your students, therefore the well-being focus of this newsletter is to support yet another transition for you and your students, back into classroom teaching and learning.
In this edition of Pitopito Kōrero we bring you 5 activities for 5 days to support you and your students in your first week back. These activities are in line with the 5 ways to well-being from the Mental Health Foundation and aim to provide you and your students an opportunity to bond together with your place.
As always, please don't hesitate to contact us if you require any advice or have any feedback about this newsletter or our resources.

When you feel ready - we would love to hear your stories about returning to school and how you have connected with your nearby nature.
Mā te taiao, kia whakapakari tōu oranga. Let nature in, strengthen your wellbeing.
Stay safe! Kia kaha!
DOC Outreach and Education team
1. Be active | me kori tonu
An activity to facilitate and support movement, physical activity & play.
Nature Sensory Bingo
Colour bingo with students - Sian Moffitt, Kids Greening Taupo ©
2. Connect | me whakawhanaunga
Observational, well-being and mindfulness activities
3 Good Things
Noticing three good things in nature from students Cam Farrow (top image) and Sebastian Knighton (bottom image) from Paremata School.
3. Get creative | kia mahi auaha
Art and craft activities
Create some wild art
Cherry's Nature art, Pearl Freemantle, Teacher at Ngati Toa School ©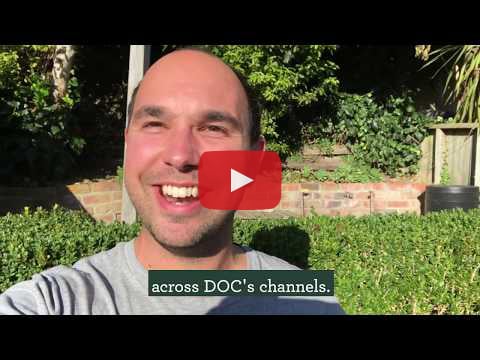 4. Take notice | me aro tonu
Science, measurement and inquiry based activities
Create a nature journal
Examples of student nature journals. Sounds of nature description in a nature journal - Nola White © (top image) and students from Discover School with their nature journals (bottom image) - Natalie Packer ©
5. Give | Tukua
Your time. Your words. Your presence.
Museum of nature
Example of students collecting and displaying their museum of nature items in a primary school setting (top image) and early childhood setting (bottom image).
Other resources to support your journey back to school
Grow a seed. Credit: A Studholme
Latest news on connecting with nature in school
Check out this advice from a recent article: The Washington post - Why kids shouldn't be forced to sit at desks all day when schools reopen.
When children dive deep into their play experiences outside, time and again, they naturally spread out and form small groups. When we set up the environment correctly, there is no need to intervene constantly and tell children to separate. This technique helps decrease stress on children, especially those already struggling with anxiety and/or sensory issues.
Outdoor play is incredibly therapeutic. When children step outdoors, it is naturally calming and helps regulate and organize the senses. It also serves to challenge and advance various skills that you just cannot replicate in the classroom or therapy setting. In a time of crisis, it would be wise to take advantage of nature's unique assets.
Time outside also

helps to boost the immune system

, something that is also becoming a priority.
Outdoor play is one of the most meaningful and fun ways for children to learn. Examples provided in the article (link below) They can tap into their creativity, creating everything from a giant chain reaction machine in the woods (think physics on steroids!) to designing their own homes made out of bricks, sticks and hay after listening to the classic fairy tale, "Three Little Pigs."
Share your learning from home in nature stories and ideas!
We would love to hear your stories and see how you and your students are connecting with your local nature.
Can you share with us? We will share these photos and stories to help inspire others to enjoy their local nature and look after their well-being.