Love in Action: How the Green Grows
"Love hurts." -Nazareth
Let's clarify something here at the end of a month of Valentines cards, chocolates and hearts-- love is not a sentimental feeling. Rather, love is a decision, an act of will. It is patient and doesn't demand its own way but looks for opportunities for mutual understanding and ways forward. It involves the strenuous work of engaging with those who think differently than us to find a commonality from which to build. Love acts.
At the 2019 Higher Ed Climate Leadership Summit in Tempe, AZ, we engaged in real work digging into practical ways to scale-up climate action and bridge connections between sectors. Some of us (yours truly) witnessed their first cactus in real time, and became enamored with the green giants that represent resilience and strength in harsh circumstances. Environmentalists are sometimes referred to as tree huggers, but this work isn't sentimental at the core. Cactus huggers are more like it because it takes endurance and the pain of pushing forward against walls of resistance formed by misinformed mentalities and preconceived notions. It's hardcore, worthwhile work. So keep hugging cacti, metaphorically of course.
It's how the Green grows.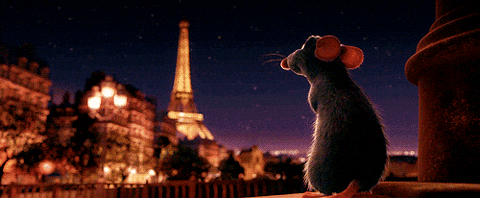 Show a film on your campus with Paris purpose
Our gaze is still set on Paris and the international agreement formed there because we know its implications for local areas, cities and states. That sparkle in our eye isn't an idealistic romantic day dream, but a determination to see the best possible outcomes for a climate secure future come to pass for all.
At the 2019 Summit, we showed a trailer for the documentary Paris to Pittsburgh produced by RadicalMedia in partnership with Bloomberg Philanthropies. Paris to Pittsburgh brings to life the impassioned efforts of individuals who are battling the most severe threats of climate change in their own backyards. To host a Screening on your campus--
Contact: screenings@paristopittburgh.com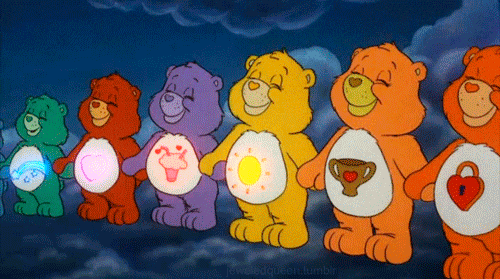 UC3 Welcomes Boo Hoo the Bear
The University Climate Change Coalition (UC3) expanded by one! Welcome to the cohort Queen's University. Not only do we love Queen's mascot, an endearing "Boo Hoo the Bear," but we are also pleased to have another Canadian university on board UC3. We are one institution stronger for pioneering partnerships with communities, businesses and government on local climate action for a global impact.
"Together, UC3 members leverage their institutional strengths to foster cross-sector partnerships and knowledge sharing aimed at reducing greenhouse gas emissions and nurturing community resilience."
We look forward to all that Queen's will bring to the UC3 coalition.
Call to Action
At the Summit, higher education leaders announced a Call to Action for accelerating equitable and just climate solutions in response to the recent scientific reports that strongly advise unprecedented action in the next decade to avoid the worst impacts of climate change. The Call provides guiding principles for higher education institutions to accelerate climate leadership while incorporating collaborative inclusion of the most climate vulnerable populations and innovative cross-sector partnerships. Read more from individual higher ed presidents and the press release:
President Wiewel of Lewis and Clark College Op-ed
"When denialist politicians aggressively undermine U.S. commitments to fight climate change, it is up to local jurisdictions and independent institutions like ours to lead. That's why, at the 2019 Higher Education Climate Leadership Summit, my fellow college and university leaders made a public pledge: that we will collaborate, work harder, faster, and smarter to drive climate action forward..." Read the Portland Business Journal op-ed from the L&C website.
President Cevallos of Framingham State Univ. Op-ed
"One only needs to follow the news to see that the devastating impacts of climate change that scientists have been warning about for decades are now on our doorstep. The past six months have seen raging fires swallow an entire community in California, Hurricane Florence inundate North Carolina with three feet of rain, and disruptions to the polar vortex cause temperatures to plummet dangerously low in the Midwest..." Read more.
President Herbst of UConn Online Article
"As a Land Grant and Sea Grant institution, the University of Connecticut has always felt a special responsibility to set high standards and uphold strong principles on the ways in which we understand and protect our environment both locally and globally. For these and many other reasons, we wholeheartedly endorse the imperatives articulated in Second Nature's Call to Action and Guiding Principles for Accelerating Equitable and Just Climate Solutions..." Read more.
Advocacy sign-ons are like love letters for a policy
When you see you have a chance with someone you admire, you take it. When you see a clear shot for a policy position that will cut back a "super-pollutant" green house gas, you support it. Companies and higher education institutions came together to call on President Trump and his administration to back—and the U.S. Senate to ratify—the Kigali Amendment to the Montreal Protocol, which sets the stage for the global phase down of hydrofluorocarbons (HFCs). Primarily used for cooling and refrigeration, HFCs are thousands of times more potent than carbon dioxide. If left unchecked, emissions from HFCs will increase to as much as 19 percent of all greenhouse gas emissions by 2050 as global population and demand for air conditioning continues to grow.
"We see significant advantages to an orderly phase-down of HFCs and their replacement with next-generation chemicals—replacement products that have been developed by American companies and whose production will benefit the U.S. economy."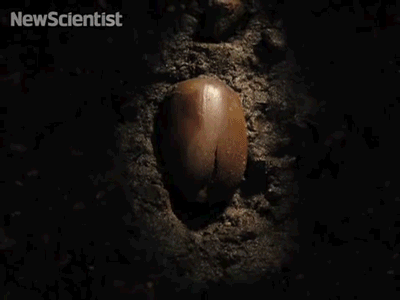 Planting green seeds of diplomacy
If you want a relationship to grow, compromise is inevitable. The Green New Deal started strong with a grand-scheme resolution setting forth aggressive goals such as 100 percent clean, renewable, and zero-emission energy sources by 2050. Majority Leader Mitch McConnell has said the Senate will vote before August on the GND resolution, which puts pressure on democrats to unite under these progressive policies early on.
However, the GND has turned out to be an giant oak tree sized seed planted at an opportune moment in Capitol Hill soil that has been tilled by scientific climate reports, news of intensified natural disasters and students marching for climate change action. ​There are other climate action geared resolutions surfacing like Senator Dianne Feinstein's resolution that calls for a reduction of net greenhouse gas emissions to zero by 2050, and another united resolution that all 47 members of the Senate Democratic caucus plan to introduce to Congress for urgent climate action, according to POLITICO.
There is also increasing republican talk around climate-- John Kasich, former governor of Ohio, spoke at the University if British Columbia on his climate "conversion" and is advocating for a policies such as a carbon tax or a cap-and-trade system, electric vehicle subsidies, rejoining the Paris agreement and more.
Climate change has not always been a partisan issue. Its affects reach democrats and republicans alike and should be an issue covered and taken seriously by both. Democrat's and republican's language about climate change may differ, but both sides can aim to speak the other's language more fluently in order to move forward. Whether it's an infrastructure bill, carbon tax, or a combination of policies and grand scheme plan like the Green New Deal, it will be as successful as it is research-informed, inclusive and diplomatic. There is a hard work ahead to depolarize and bring in more republicans to the climate change discussion.
We can aim high on our own agendas but also be ready to work with opposite parties, have examples from our higher ed institutions at hand and watch for advocacy opportunities. Look out for sign-on letters from Second Nature so we can keep planting seeds for Green growth together.
On the Second Nature Blog
UC3 The State University of New York: SUNY on the Renewable Energy Frontier
These are the voyages of the UC3 Enterprise
Follow along as we share how research universities are connecting with local businesses, governments & communities to accelerate the transition to a low-carbon future in a UC3 blog series. Next up is the State University of New York:
"The sun is Earth's greatest source of energy, and we are still utilizing solar energy captured by ancient plants and animals, which formed fossil fuels after decaying and being exposed to millions of years of heat and pressure. Due to necessity based on research from scientific experts, our energy extractions are now turning toward renewable options. The State University of New York (SUNY) is helping NYS' communities through the institution's impressive work in energy ingenuity and sustainability, and now, even more so with its UC3 cross-sector participation..."
Higher Education Institutions Are Critical Players in Making "Life After Carbon" a Reality
Written by Pete Plastrik and John Cleveland, authors of "Life After Carbon – The Next Global Transformation of Cities"
This guest blog with Second Nature partner, Island Press, explores how cities are leading in climate change action and how higher education institutions act as accelerators and collaborators alongside cities in the transformation to a carbon-independent future.
"A new urban model is emerging worldwide–and it is upending the pillars on which our modern cities were built. That model is evident in several dozen cities, half of them in the United States, that are making extraordinary efforts to prevent global warming and protect themselves from climate turbulence. Institutions of higher education have a central role to play..."
April 17 @ 3:00 pm - 4:20 pm EDT
Colleges and universities are important leaders in preventing the worst impacts of climate change. Pricing carbon is one instrument schools can use to advance climate solutions. This AASHE webinar will review key elements of the Internal Carbon Pricing in Higher Education Toolkit, which provides recommendations, examples, and tools to guide schools through the process of exploring, designing, and implementing a carbon price on campus. Speakers include Ruby Woodside of Second Nature, Casey Pickett of Yale University and Mick Dalrymple of Arizona State University. Register today.
Watch this webinar recording on financing energy projects in higher education. It briefly shares a recently developed higher education financing primer designed to be a one-stop shop for information to help decision-makers move forward with energy projects. Representatives from Michigan State University speak to their experience with power purchase agreements, Chesapeake College will describes how they've leveraged local partnerships and utility incentives, and UVA outlines how they navigate internal budgets to finance energy efficiency projects. Watch it now.
Reporting Period is Open
The 2019 reporting period for signatories of the Climate Leadership Commitments is open now through May 1. In addition to the Annual Progress Evaluation (GHG), signatories are asked to review and revise if necessary their Climate Action Plans. The Climate Action Plan form has been updated for 2019. Signatories may amend their existing or choose to submit a new Climate Action Plan.
Please contact reporting@secondnature if you would like a new draft CAP form added to your dashboard. Or use the following link to schedule a call with Second Nature to discuss reporting.
Peer Verification Training at Duke University
Timing: 8:30am – 4:30pm April 2nd
The Duke Carbon Offsets Initiative (DCOI) is hosting a training on Peer Verification for carbon offset projects developed within higher-ed. Schools have already begun the work of developing offset projects to achieve carbon neutrality by compensating for difficult to reduce emissions like air-travel, commuting, or heating buildings with natural gas through community-based offset projects. These projects allow schools to accomplish climate goals while reinforcing community sustainability efforts and building educational opportunities for students.
Join the training to learn about this process and, after completion of an online assessment, receive a certificate in Peer Verification Proficiency. More information and registration link are available here.
Biomimicry Global Design Challenge
Bringing more nature-inspired design into the world.
The Biomimicry Institute and the Ray C. Anderson Foundation have launched another round of the Biomimicry Global Design Challenge, open to university students and professionals worldwide.
To reverse the course of climate change, we need a new generation of innovators, who know how to create man-made materials, products, and systems that are regenerative, circular, and generous to all species. The Challenge is a great opportunity to learn and apply biomimicry, or nature-inspired design, to create novel solutions to climate change.
In addition to receiving cash prizes, winning teams are invited to join the Biomimicry Launchpad, where they can work to bring their early-stage idea closer to market and get a chance at the $100,000 Ray of Hope Prize®. Visit challenge.biomimicry.org to register and learn more.
Go love hard.
Next time you strike a pose for a picture, opt for the cactus stance. Andy and I are modeling it here at the Botanical Gardens in Tempe.
Remember that nature is resilient and humans were made to adapt. The relationship between the environment and humanity is long-term. Let's take care of each other for a healthy future.
(all gifs sourced from giphy)