A Green Force for the Chronicles of Climate Change
"Never tell me the odds!" -Han Solo
January 1st is a calendar rarity. 2018 turns the page to 2019, and the hustle and bustle hushes. Most businesses close and society is still. It's as quiet as the energy behind the magic of our favorite fantasy adventure stories. Yoda's revered Force is silent for example, yet powerful enough to lift a starship out of a swamp, eyes closed. It's not the calm before the storm, but the calm before the action.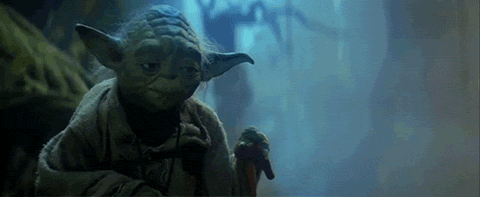 With COP24 laying out a rulebook to meet Paris Agreement goals, a Congress in transition, and hopeful buzz around an imagined Green New Deal, let's use this renewed energy that the magic of the holidays can bring and harness it into planning the year ahead, how we can work together in sustained solidarity, move forward with our combined mission of climate change mitigation and resilience and put it into action.
Summit Agenda and the Fellowship of Higher Ed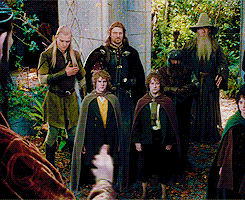 "You have my bow... my sword... and my axe."
In just over a month, we will gather in Tempe, AZ, for the 2019 Higher Education Climate Leadership Summit. Like the Council of Elrond in the Lord of the Rings, it's our time to huddle and collaborate to prepare for the steps ahead. We need voices from all of the diverse sectors that have a role to play in developing climate solutions. Bring your tools and expertise, be it bow or axe, to contribute to mobilizing climate action in the year ahead. The full agenda is now available online.
Newly announced sessions include:
Higher Ed Anchor Mission Initiative & The Just Transition
Reimagining District Energy in the 21st Century
Showing Campus Leadership through Large-Scale Renewable Energy Procurement
The Fiduciary Process and Sustainable Investing
Join us February 10-12. Register today.
COP: An Epic Saga of Climate Diplomacy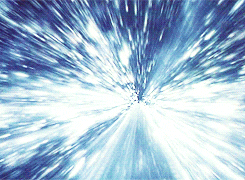 Cerebro would be clutch right now
COP24 brought nearly 200 countries together as diverse as the X-Men. The unique interests of each party and daunting task of developing a "rulebook" for implementing the Paris Agreement was a job with a scale even challenging for Cerebro, a Professor X mind contraption, to envision the most comprehensive diplomatic solutions.
The rulebook paves the way for transparent accounting of emissions for each country, a task in which universities and colleges of the Climate Leadership Network have more than 10 years of experience and a guiding insight to offer as countries begin the process in 2020.
The Article 6 question of carbon markets was sidelined for the next round in Chile at COP25. For Higher Education, we are watching what this means for the future conversation on carbon credit trading mechanisms. In the Climate Leadership Network, a handful of leading schools are already involved in international carbon markets. You can read about their work here.
Finally, the Polish presidency, the host of COP24, highlighted the need for a "just transition" to a clean energy economy, connecting industry jobs and climate solutions. A similar theme will surface at the Summit as we discuss how Higher Ed has a role in leading towards environmentally and socially just climate solutions.
Announcing the 2018 CLA Winners
And the holy grail goes to
[Cue Indiana Jones Theme Song] Congratulations to the University of Illinois at Urbana Champaign and Delta College, recipients of the ninth annual Climate Leadership Awards. The Climate Leadership Awards recognize innovative and advanced leadership in climate change mitigation and resilience at colleges and universities that participate in Second Nature's climate commitments.
This year's winners exemplify leadership through practices, partnerships and initiatives designed to tackle the most complex climatic challenges of the twenty-first century. Honorable mentions were awarded to six institutions this year including: Ohio University and Alamo Colleges District for climate innovation, Millersville University and Colorado Mountain College for cross-sector collaboration, and California State University, Long Beach, and Truckee Meadows Community College for student preparedness. Award winners will be recognized at the 2019 Higher Education Climate Leadership Summit.
The Green New Deal: Higher Ed Inspirations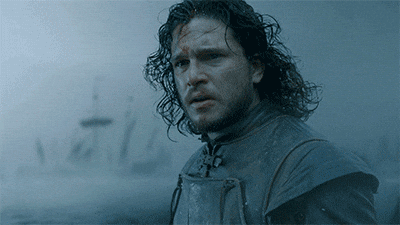 "Winter is Coming"
Climate change work can feel like staring down a mortal enemy that not everyone recognizes as a real threat. With the scientific reports detailing what is at stake, we have seen the devastating outlooks of the future if we don't make major shifts in business as usual. In order to meet the scale of the challenge, we've talked about breaking precedent and the necessity for new energy models, partnerships that traverse boundaries and community action that creates resilience.
While the Green New Deal is still in its early stages, we can be inspired by the sweeping goal of its vision which aligns with the kind of innovative thinking that the scientific reports strongly advise humanity will need, which combines economic strategy with environmental goals. As the policies begin to take firmer shape, leaders in higher education will have opportunities to add input and expertise into transitioning towards carbon neutrality, whether these policies are part of a Green New Deal or stand alone.
Within the higher education sector, new models are currently being tested and can serve as learning tools for our future leaders. For example, campuses who have created an internal price on carbon can share their experience and raise awareness in policy discussions. (Learn more about this effort in our carbon pricing toolkit with the Carbon Pricing Leadership Coalition). Another example is the UC3 initiative, a cohort of leading research institutions committed to leveraging their institutional strengths to foster a robust exchange of best practices and lessons learned in pursuit of accelerating local climate solutions that reduce greenhouse emissions and build community resilience.
As the King in the North and Queen of the Seven Kingdoms must join forces to take on the existential threat of the white walkers, now businesses, governments, academia and others must work together towards a clean energy and climate resilient future. Let's be proactive in how we prepare, whether it is through a Green New Deal or other bold strategies and collaborative approaches.
Transportation Policy Partnerships
First Electric Vehicles, Next Flying Cars
If we could travel "Back to the Future" whether cars are flying or not, we'd hope to see a electric and environmentally clean transportation system. In a step towards this vision, the Northeast and Mid-Atlantic governors and the District of Columbia announced their aim to "design a new regional low-carbon transportation policy proposal" that would cap carbon emissions and result in a resilient, clean transportation scheme.
Universities and colleges, 20 signatories total, from the Northeast and Mid-Atlantic States joined the business community urging governors of 9 states and DC to work together towards a plan for clean, modernized transportation infrastructure for a prosperous economy. Read more about those efforts in this blog by Second Nature partner Ceres. The comprehensive vision for an East Coast clean transportation system is encouraging. We may not see flying cars yet, but Marty McFly would be impressed.
On the Second Nature Blog
The UC3 Series: University of California is Growing Climate Solutions Across Sectors
These are the voyages of the UC3 Enterprise
Speaking of epic adventures: We are kicking off the New Year with a blog series highlighting the cross-sector climate action endeavors of the University Climate Change Coalition (UC3). Follow along as we share how research universities are connecting with local businesses, governments & communities to accelerate the transition to a low-carbon future. First up the University of California:
"For decades, the 10-campus University of California (UC) system has been a leader in the fight against global climate change. At the core of UC's sustainability mission is the university's dedication to education, research, and public service. UC is pursuing a community-oriented approach to sustainability by using its campuses as living laboratories and leveraging its cutting-edge research to develop new solutions and galvanize collective action. Through UC3, the university is expanding the impact of its sustainability leadership across sectors and borders and enabling the sharing of best practices, new climate research and sustainability strategies..."
Reporting Period is Open
The 2019 reporting period for signatories of the Climate Leadership Commitments is open now through May 1. In addition to the Annual Progress Evaluation (GHG), signatories are asked to review and revise if necessary their Climate Action Plans. The Climate Action Plan form has been updated for 2019. Signatories may amend their existing or choose to submit a new Climate Action Plan.
Please contact reporting@secondnature if you would like a new draft CAP form added to your dashboard. Or use the following link to schedule a call with Second Nature to discuss reporting.
We've again partnered with the University of New Hampshire to provide signatories a discount on a SIMAP subscription. Click on the SIMAP logo to sign-up or use the following link to learn more about the partnership. Be on the look out for a SIMAP Overview and Refresher webinar on January 22, 2019.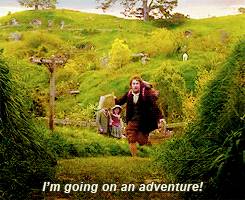 Find your Inner Baggins
Now get out there and save Middle Earth. Or just Earth, Earth.
(all gifs sourced from giphy)