Shortland Community Grants Newsletter
Welcome to the February edition of my Community Grants Newsletter. There are a number of community grants to consider this month.

There is still time to complete and return an Expression of Interest to my office for the Armistice Day Grants Program. Funding between $3,000 to $50,000 is available for projects commemorating the end of the First World War.
Community Grants & Awards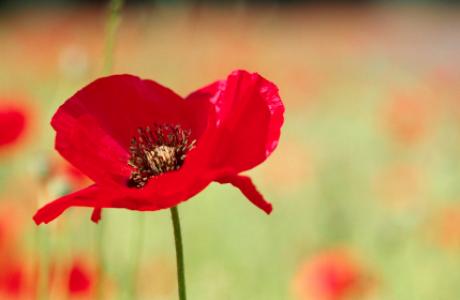 Purpose: To provide funding for local community-based projects and activities which commemorate the end of the First World War
Amount: $3,000-$50,000
Expressions of Interest: Close Friday 16 February 2018
The Shortland electorate has $50,000 to fund projects valued between $3,000 and $50,000 to local community organisations, schools and councils to commemorate the Centenary of the Armistice.
For more information: click here.
Active Kids Rebate program
Purpose: Parents will be able to claim up to $100 per school child, per calendar year, as a voucher to reduce the cost of sport registration or membership for after-school, weekend and structured fitness or physical activity.
Amount: $100
Funding Provider: NSW Office of Sport
For more information: Click here
Purpose: To deliver activities that fosters a sense of community
Amount: Up to $75,000
Funding Provider: Central Coast Council
Closing Date: Applications for this program open on 14 August 2017 and are open all year round in the 2017-18 financial year.
For more information: Click here
Purpose: To help enhance the lives of people in their local community in the areas of charity, health, sport, education or the arts
Amount: Up to $30,000
Funding provider: Jetstar
Closing Date: Round 19 31 March 2018 (NSW entries)
Entry is open to not-for-profit community groups and organisations of any size, who are seeking funding to help enhance the lives of people in their local community; and can be classified into one of the following categories:
Charity

Educational and Health Organisations

Arts Group or Organisation

Sporting Group or Organisation
All grants will consist of the same elements, to ensure fairness and transparency. Each grant will be comprised:
$15,000 cash

$15,000 worth of travel with Jetstar anywhere on the Jetstar network

Promotion of their community group or organisation on Jetstar's website and Facebook page

National and local level media leverage to be facilitated by Jetstar PR agency partner
For more information: Click here
HLLS Community Grants
Purpose: To support events and projects that help raise the awareness of high biodiversity and cultural hertage value and partcipation in resources management.
Amount: Up to $30,000
Funding Provider: NSW Hunter Local Land Services
Closing Date: 30 June 2018
Each group can apply for up to $1500 to help increase community engagement and participation in their event, or to deliver small-scale on ground activities. Projects can include awareness raising events, school programs, workshops, resources and products or small on-ground works, to help these groups deliver important messages about sustainability.
For more information: Click here
Holden Home Ground Advantage Project
Purpose: To help grass roots sport grow
Amount: $250,000
Funding Provider: Holden
Closing Date: 31 March 2018
Sporting clubs or community organisations that run or support sporting activities can apply for the Holden Home Ground Advantage grants. There's $250,000 in cash grants up for grabs, plus a new initiative: apply for eBook vouchers,that you can then sell for $5 each with 100% of the proceeds going straight to your club.
For more information: Click here
Purpose: To help our junior sport stars meet the costs of participation at eligible sporting competitions.
Amount: $500
Funding provider: Office of Sport & Recreation
Closing Date: 28 February 2018
For more information: Click Here
Aboriginal & Torres Strait Islander Grants
Purpose: To assist Aboriginal communities and individuals by providing funds to support projects that advance the aims of the Foundation
Amount: $500 - $5,000
Funding Provider: Aboriginal Benefits Foundation
Closing Date: Ongoing
More information from the Click here
Purpose: Provide financial assistance to elite Indigenous sportspeople
Amount: Up to $3,000
Funding Provider: Australia Sports Commission
Closing Date: Ongoing
For more information: Click here
Do you have a grant that you want advertised? Please email me the information and I will add it to next month's grants newsletter.
My office is located at 1A/571 Pacific Highway, Belmont.
There are a number of other ways to contact me.
The phone number is (02) 4947 9546, email pat.conroy.mp@aph.gov.au and you can send mail to PO Box 499, Belmont NSW 2280.
My website is www.patconroy.com.au and you can keep up to date with what I am up to locally and in Canberra on Facebook and Twitter