BSc News Edition Number 3 Week 2

Hi there,
We're nearly into week 3 of semester! We hope you've settled into your semester 1 studies.
Just in case you didn't know, today is International Women's Day with the theme of #PressForProgress designed to motivate gender inclusive action. After reading the newsletter, why not take a look at the International Women's Day website and think about what you can change today.
We hope you enjoy this week's edition of BSc News!
IN THIS ISSUE
Under the Microscope

BSc Tip

Globe Trotter

Important Stuff

Scholarships

Top Jobs

Career Workshops

Events

Get Involved

Science in the Media
A checklist to rock your first assessment
We hope you're having a great time settling into the first weeks of your course. We also hope you've been trying out a few active learning methods such as preparing for lectures, taking notes and setting up a self-study schedule.
Short-term Study Programs
Did you know that the University offers heaps of short term international experience subjects? These subjects are a great option for students looking to add an international element to their degree without committing to an exchange. Listen to Bachelor of Science student Janine discuss her recent short-term study in Japan.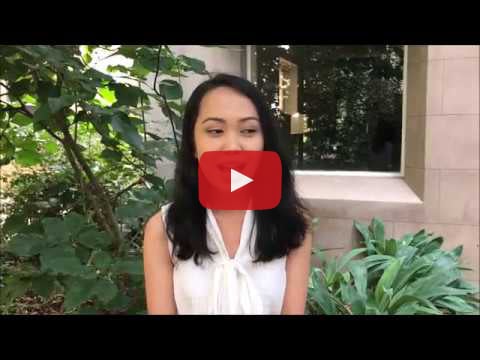 Service Finder
If you are in need of support and assistance at any time over the semester - fear not! Did you know that UoM offers one of the most comprehensive student support networks in Australia? Having the tools to navigate the University and study efficiently is one of the keys to your success as a student. Become familiar with and make use of the many tools for success found on the Service Finder.
Plan your major online
Got a major or career in mind but aren't sure what you need to do to get there?

Check out our new interactive Major Planner. You can pick a major (by name or associated career) and then the tool will help you choose your level 3 major subjects, and then take you step-by-step backwards through the choices of pre-requisite level 2 and level 1 subjects. You can then save or print your personalised major pathway.
Metcalf Scholarships support outstanding undergraduates to train with medical researchers at the Walter and Eliza Hall Institute. Metcalf Scholars provide $6000 funding ($1000 paid to the student, $5000 paid to the lab for research costs) in addition to the salary paid to undergraduate students at the Institute.
Application deadline: Friday 23 March. More info here.
Paterson Scholarship for Engineering Pathway Students
The Paterson Scholarship is open to first year undergraduate students who are undertaking an engineering pathway and is valued at $4,000 a year to be paid throughout your undergraduate degree and masters of engineering.
Applications are now open and close on Wednesday 28 March - don't miss out on this fantastic opportunity!
Paid work, Volunteer work?
Are you looking for paid or volunteer work? Use the University of Melbourne's jobs portal Careers Online to find hundreds of jobs advertised, and many just for Melbourne University students! Click here to use your Uni login and set up your preferences for job and career workshop alerts.
Casual jobs - tutoring
Numerous tutoring jobs are available in a range of specialty areas:
Career Workshops
Resumes and Cover Letters - Faculty of Science
Identify the key components and benefits of creating a resume and cover letter that aligns to a job role to increase your chance of getting an interview.
Wednesday 14 March, 3:30pm
Preparing for Interviews - Faculty of Science - Presented by EY
The workshop will cover how to prepare for common interview questions, handling behavioural interview questions, and presenting yourself effectively for an interview. The session will be presented by a campus recruiting team member at industry partner, Ernst & Young (EY).
Thursday 22 March, 1pm
Professional Image and Networking - Faculty of Science
How to identify opportunities for networking, preparing a pitch, and actively building a professional relationship to enhance career opportunities and leads.
Tuesday 27 March, 1pm
Click here for more information on these and other career workshops.
University Student Connect Event, Deloitte – RSVP to secure a spot!
Are you a female university student in a STEM degree with an interest in Data, Analytics, Automation or Finance and want to engage with Deloitte professionals to understand more about a career in Consulting? Join us for an opportunity to interact with Deloitte consultants. Tuesday 20 March, 12pm - 1:30pm, Deloitte Melbourne Office Culture, Level 11, 550 Bourke Street, Melbourne, VIC 3000. Registrations close by 12pm, Thursday 15 March.
Work experience info sessions for women in STEM
Find out why gaining experience in the workplace during your degree can increase your graduate employability. Together we'll explore why this is particularly important for women in CompSci, IT, Chemistry, Engineering, Maths & Stats and Physics and provide you with guidance on how to approach your search and access additional support. More info here.
Wominjeka
Wominjeka is the University's Welcome to Country ceremony, which is a great opportunity to join with other students and staff to acknowledge the Wurundjeri people and their Elders past and present.
Thursday 15 March 12:30pm - 2pm. More info here.
Pi day celebration!
Come celebrate one of the most important dates on the mathematical calendar, pi day (14 March) with the Maths and Stats Society! We will have free sweet pies for the special occasion!
14 March, 12 - 3pm, Peter Hall Lawn
FMAA Victoria presents our Asset Management Case Competition
Want to test your data analysis and problem-solving skills in a real-world case? AMCC challenges students from all degree backgrounds to present a stock pitch in front of representatives from leading Asset Management firms. Team registrations close 15 March. More info here.
ACLCA Student Night
The Australian Contaminated Land Consultants Association (ACLCA) student night aims to give you a valuable insight into the environmental consulting industry, with presentations from a range of professionals in different areas and stages of their career.
Wednesday 21 March, 6 - 8pm. Info and registration here.
Seminars
Has Australia's investment in the Green Climate Fund been successful?
Wednesday 14 March, 11am - 12pm. Info and registration here.
Cities and Climate Change: Pathways to Urban Transformation
Wednesday 21 March, 11am - 12pm. Info and registration here.
Artist in Residence in Geography Linda Tegg: A Work in Progress
Monday 26 March, 6 - 8pm. Info and registration here.
Science Industry Mentoring Program
Are you looking to get the best possible start in your career once you finish your degree? Then sign up to be mentored as part of the Science Industry Mentoring Program.
Our mentors are drawn from a diverse range of industries and professions, and can help you by providing advice and industry insights, connecting you to people in their professional networks, and help to expand your ideas about career options.
More information on the website. Sign up to be matched with a mentor for Semester 2 here.
Applications close today for Science Delivery Presenters
Science Delivery is recruiting eligible BSc students to inspire low socioeconomic and rural high school students across Victoria to pursue science as a career option. We'll provide you with relevant training throughout Semester 1 so that you're all set for a week of school visits during an interactive science roadshow in the winter break. The deadline to apply is 11:59pm on Thursday 8 March through Careers Online. More info here.
First_Year@UniMelb wants you!
First_Year@UniMelb is a blog by and for first year students - it is now in its thirteenth year! If you love blogging, we'd love you to contribute in 2018 and share your experiences of starting and surviving uni with others. Applications close 19 March. Find out more and apply here.
English Language Workshops
Want to develop your English Language Skills for Semester 1? Academic Skills is running English Language workshops throughout March-April. Topics include Grammar, Pronunciation, Vocabulary and Improve your English in 10 mins a Day. Spaces are limited - click 'English for Academic Purposes workshops' at http://students.unimelb.edu.au/stop1 to find out more and register.
David Karoly - Reflections on a decade of climate research
On 14 February Professor David Karoly gave a talk to friends and colleagues about his ten year tenure as Professor of Atmospheric Science at the University of Melbourne. Read more and see the talk here.
Will water ever be worth more than oil?
Is water a commodity or a right? Cape Town could be the first of many cities around the world to experience the reality of water demand far outstripping supply. Read more here.
Classroom Antarctica takes to the skies
In February a group of school kids got a lesson in physics while experiencing the stunning beauty of a flyover of Antarctica. Read more here.