Spring Forward: Painting the Picture for Climate Policy
"I prefer living in color." -David Hockney
Climate policy is not black and white. Rather it's a colorful range and blend of different options and techniques. Whether it's carbon offsets and pricing examples or state-of-the-art research for renewable energy or carbon capture, Higher Education holds a color wheel of resources, thought leadership and research insight to help inform and advise policy at the city, state and federal levels.
The Second Nature policy initiative doesn't focus on legislation that is partisan "blue" or "red" led, but rather on policies that are complementary to campus climate action goals. We are working with partners to bring together a vast palette of advocacy opportunities to present to the Climate Leadership Network that will accelerate science informed solutions and break down blockages for campus climate goals and clear the pathway for climate action success.
This week, house leaders introduced H.R. 9, the Climate Action Now Act, to ensure America honors its Paris Agreement commitments. With the urgent scientific reports, there is bipartisan responsibility to prioritize and address climate change. Help us coordinate and galvanize a stronger voice. Stay in the loop and contribute your institution's voice to higher ed policy engagement; sign up below for policy updates or email bpainter@secondnature.org with appropriate contacts for your school. We need your colors in the wheel to spring climate solutions forward.
Transportation Policy Partnerships
EVs are so in Right Now
Keeping up with renewable energy markets is harder than knowing the new spring fashion trend colors. As the auto industry increasingly invests in electric vehicles, clean transportation systems will become not only the style, but feasible as well.
Universities and colleges, 20 signatories total, from the Northeast and Mid-Atlantic States joined the business community urging governors of 9 states and DC to work together towards a plan for clean, modernized transportation infrastructure for a prosperous economy. The Northeast and Mid-Atlantic governors and the District of Columbia announced their aim to "design a new regional low-carbon transportation policy proposal."
Watch for opportunities from Second Nature to support policies in your area that will incentivize and assist transportation emissions reduction.
Higher Ed's Carbon Pricing Insight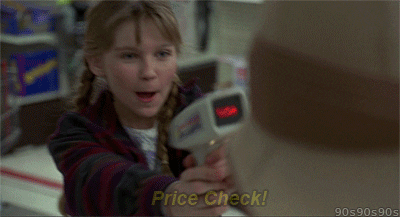 Clarifying Color Blind Policy
Color blindness isn't the inability to see colors but the difficulty to tell the difference between certain ones. When it comes to carbon pricing, clarity between the different options and tactics is helpful. For example, discernment is needed for deciding between a revenue neutral option where the revenue is returned to those paying the fees or whether investing in a sustainability fund is best.
Higher Ed is set up to help clarify the process of policy proposals that consider ways to price pollution. New models are currently being tested and serve as learning tools for leaders. (See the carbon pricing toolkit with the Carbon Pricing Leadership Coalition).
As climate policies take firmer shape in a changing administration, leaders in higher education will have opportunities to add input and expertise into transitioning towards carbon neutrality, whether these policies include carbon pricing or other methods.
Second Nature's Resources to the Climate Rescue Webinar: Tag Team Style
Our rainbow bridge of resources to get you to your climate goals
May 1st 2-3pm ET: Learn first hand from Second Nature staff about our range of climate services to assist your sustainability team as you reach for your climate action goals. Better than one more Marvel movie, this free webinar will provide insightful explanations and tips from our team: a motley crew of climate resource champs humbled by our own awesomeness and here for you. Help us connect with you and with each other to get you the resources and services you need to continue to put your climate action goals to work. We will also introduce SN "Office Hours" to sign up for one-on-one help with our staff. This webinar, we won't be wearing capes, but you will see our smiling, heroic faces.
Steve Muzzy on Climate Action Plans
Debunking the myth that all hipsters are millennials, Steve was into reducing carbon before it was cool. This Gen X hipster will walk through the updated Climate Action Plan (CAP) form and review the full list of CAPs that have been submitted and are available for signatories upon request.
Ruby's Resilience Resources
Learn about and apply a toolbox of resources and templates Second Nature offers for reaching Resilience Commitments aka "Ruby's Resources" covered by our very own Ruby Woodside.
Large Scale Renewable Energy Procurement
Hailing from Yale and Texas, Will "Yalie Yall" Elmore will cover taking the first steps towards aggregated LSRE procurement-- demystify the Power Purchasing Agreement (PPA) process and feel empowered to begin at your institution.
Will is a Clean Energy Fellow with Second Nature working with institutions to implement PPA opportunities.
Carbon Pricing Webinar
You are invited to the upcoming AASHE webinar Internal Carbon Pricing in Higher Education Toolkit.
April 17th 3:00-4:20pm EDT-- This webinar will review key elements of the Internal Carbon Pricing in Higher Education Toolkit, which provides recommendations, examples, and tools to guide schools through the process of exploring, designing, and implementing a carbon price on campus. Speakers include Ruby Woodside of Second Nature, Casey Pickett of Yale University and Mick Dalrymple of Arizona State University. Register for the webinar.
American University Achieves Carbon Neutrality
AU Recognized By Climate Action Organization For Achieving Carbon Neutrality
"American University was recognized earlier this month by Second Nature for being the first urban campus, large institution, and research university to achieve carbon neutrality.
Second Nature – an organization dedicated to accelerating climate action on campuses and across public sectors – gave the recognition to AU at the 2019 Higher Education Climate Leadership Summit..."
Portland Community College Shares about their Marks of Distinction
Portland Community College has earned SN Marks of Distinction
"As global emissions of carbon dioxide reach their highest levels on record, Portland Community College is doing its part to reduce these harmful gases…
According to the Second Nature data, PCC has reduced its energy-related emissions by 40 percent, even though the college has increased its square footage by 30 percent..."
How one university's environmental initiative is transforming Los Angeles—and setting the standard for sustainability efforts around the world
"DeShazo cites many forward-thinking California-wide policies that UCLA has helped shape and implement over the last decade or so, including rebates that incentivize Californians of all income levels to adopt electric vehicles. Examples like these, he said, demonstrate how local initiatives can catalyze novel solutions and policy change at the state, national and international levels."
On the Second Nature Blog
UC3 Ohio State University: Cultivating Resilience Research and Engaging Communities
These are the voyages of the UC3 Enterprise
Follow along as we share how research universities are connecting with local businesses, governments & communities to accelerate the transition to a low-carbon future in a UC3 blog series. Next up is the State University of New York:
"The Ohio State University is one of the largest higher education institutions in North America. To meet its carbon neutrality goal, it has taken actions large and small for a decade, and is planning a bold new course forward that encompasses the university's educational mission. Since executing a significant wind energy power purchase agreement in 2012…"
Reporting Period is Open
The 2019 reporting period for signatories of the Climate Leadership Commitments is open now through May 1. In addition to the Annual Progress Evaluation (GHG), signatories are asked to review and revise if necessary their Climate Action Plans. The Climate Action Plan form has been updated for 2019. Signatories may amend their existing or choose to submit a new Climate Action Plan.
Please contact reporting@secondnature if you would like a new draft CAP form added to your dashboard. Or use the following link to schedule a call with Second Nature to discuss reporting.
Next phase of our partnership with the Sustainable Endowments Institute (SEI) provides free access to GRITS to all SN Signatories. GRITS is an online platform that allows users to track the energy, financial, and carbon savings data from sustainability projects and features a library of more than 2,600 projects completed by other GRITS users. It is currently in use by more than 400 colleges, universities, and other institutions in all 50 states. Second Nature has teamed up with SEI to automatically create free GRITS accounts for Implementation Liaisons who don't already have access.
April 12, 1-2 pm EST: Join a webinar with The Sustainability Institute at UNH: an open forum on GHG reporting and SIMAP. Please, register for the webinar and enter your question[s] in the registration form.
Also, view the recent Second Nature and SIMAP GHG best practices and methodologies webinar here.
We partner with the University of New Hampshire to provide signatories a discount on a SIMAP subscription. Click on the SIMAP logo to sign-up.
Solar Decathlon
Now accepting applications! Spanning 2019 and 2020, this competition gives teams the option to participate in one of two Challenges: the Design Challenge or the Build Challenge. Teams that enter the Design Challenge must select from six allowable building types to create their design. Teams that enter the Build Challenge must choose to compete with a "Local Build" house or with a transportable "National Showcase" house. Whether participating in the Design or Build Challenge, all teams are evaluated across 10 contests. Please spread the word to your students and faculty!
The Student conference for Corporate Responsibility
Second Nature partner, Intentional Endowments Network (IEN), is co-hosting The Student Conference for Corporate Responsibility, presented in partnership with The Dwight Hall Socially Responsible Investment Fund at Yale University, and taking place from April 13-14, 2019 at Yale University.
This conference will convene undergraduate and graduate students and faculty involved in running student-managed funds across the country, with the goal of broadening students' understanding of both sustainable finance and shareholder engagement. The first day will be full of presentations from expert speakers delivering content and seeding small group dialogue, followed by a second day dedicated to action planning, with a focus on peer learning and coalition building.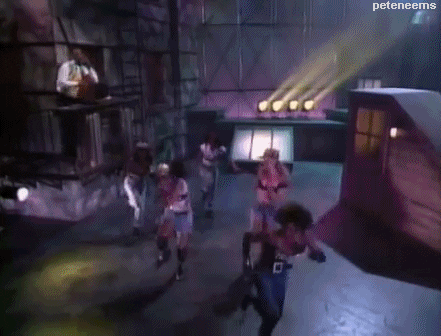 Color it up
Keep adding your expertise to policy and sustainability conversations. We need your voice and insight!
(all gifs sourced from giphy)