CaRST is well and truly in full swing for 2020.
Events coming up this month will develop your leadership skills, unlock the 7 secrets of successful research students, and introduce you to the range of IT tools available for researchers.
The next International Career and Research Skills Training program, iCaRST, commences on the 17th March. While providing targeted support for international students, newly enroled domestic students should also take note as iCaRST program lectures are open to all HDRs who have not yet completed the CCSP.
The annual Career Expo is coming up on the 18th and 19th of March, which is an excellent opportunity to mingle with potential employers. The Graduate Centre will have a booth, so be sure to stop by and say hello to our friendly staff.
We are also collecting Expressions of Interest for our next online 'Career Control for Researchers' program, which will run from April to June 2020.
Finally, CaRST Online has undergone makeover and we are ready for the big reveal. Check it out the next time you log in. We hope you enjoy the new look!
Dr Monica Kerr
Director, CaRST

Careers Expo 2020
Careers Expo provide an opportunity for students to connect directly with industry to discuss opportunities and career pathways. Held in March over two days.
First Day: Wednesday 18-March 2020
Event Time: 12:00pm - 3:00pm
Disciplines: Engineering, Computer Science, Mathematical Sciences, Architecture, Construction and Sciences
Second Day: Thursday 19-March 2020
Event Time: 12:00pm - 3:00pm
Disciplines: Business (Commerce, Finance, Economics, Marketing), Law*, Psychology, Health Sciences, Education, Humanities, Arts and Social Sciences
Eligible for 1 hour in Domain B. Please self-record the activity in CaRST Online. Be sure to scan in on the day and use the Career Hub booking record as evidence.
PAWS workshop
How not to annoy your supervisor, or your examiners: Grammar and self-editing for HDR students
Date: Wednesday 18 March 2020, 1:00pm – 5:00pm
Location: Waite Campus
Credit: 4 credits, Domain A
To present ourselves and our ideas in the best possible light, we must be able to edit our own writing for grammatical accuracy and correct punctuation, even as we learn new vocabulary and expressions as part of our study programs. For many of us, even if we learned these things at school, we've forgotten a lot and/or we get confused trying to apply the rules to our own writing. Come along to this workshop for a hands-on refresher – no matter whether you use English as a first or an additional language. Delivered by Margaret Cargill and organised by the Postgraduate Association for Waite Students (PAWS). Further information and to register.
CaRST Online has a new look!
We are excited to announce that CaRST Online has had a makeover. The next time you log in, you will see an updated display that brings the system in line with current University branding for a more consistent look and feel.
The 'Train & Develop' item in the navigation menu has also been simplified to 'Do'. In addition, we've added a shortcut here to take you straight to online activities.
Login to CaRST Online to view your new dashboard.
iCaRST
The International Career and Research Skills Training (iCaRST) program is a tailored introduction to the CaRST program for international research students. The program is designed to help students achieve a successful research proposal submission by developing their research communication skills, including training in research design, presentation and writing.
Although seminars are limited to international students, program lectures are open to domestic HDR students who are in the first 6 months of their candidature and have not yet completed the CCSP.
The next program commences 17 March 2020 with lectures available on the following topics:
- Planning your Research Proposal
- Writing your Research Proposal - Part 1
- Writing your Research Proposal - Part 2
- Designing your Research Project
- Managing your Supervisor Relationship and Digital Presence

International students should not register via the links above as you will be booked into required modules by the iCaRST Administrator.
Career Control for Researchers – Applications now open
Career Control for Researchers is an online program which gives HDR students the tools, guidance and confidence to take charge of their career direction, determine their own priorities and accelerate their progress.
The next Career Control for Researchers course will run from 20 April 2020 to 12 June 2020, and Expressions of Interest for this program are now open. Although this program specifically targets PhD students, all HDR students (including MPhil) are eligible to participate.
For more information and to express interest in participating in the upcoming program, please visit the Career Control for Researchers webpage.

Expressions of Interest must be submitted before Wednesday 25 March 2020.
This program is recognised for 13 credits in Domain B.
Tip of the week
Did you know that if you develop a University of Adelaide Researcher Profile, you can claim this for CaRST credit? By obtaining an ORCiD, uploading this to Aurora, and creating your Researcher Profile, you will be well on your way to growing your network in academia.
You can self-record this activity as an Experiential Activity in the category of 'Development of a Researcher Profile, to gain 1 credit in Domain B. Please provide screenshots of your profile, and the profile URL, as evidence of this experience.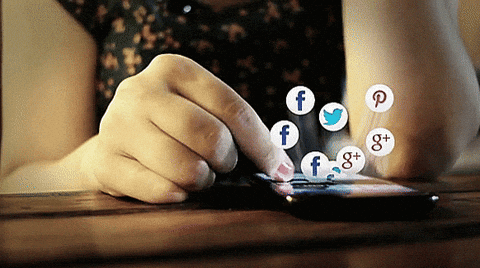 The Industry Engaged PhD (IEP) Program and Scholarship
IEP scholarships are now available to support eligible domestic and international students who undertake an industry placement. The University of Adelaide's Industry Engaged PhD (IEP) program involves participation in an industry placement of 1-3 months (FTE) in duration, together with the completion of a number of Career and Research Skills Training (CaRST) and other professional development activities. Completion of the IEP, including the compulsory CaRST credit courses, will be reflected as a statement on the academic transcript. For information about this program, including the application process, please visit the IEP website.
APR Internship Opportunities Available!
The University of Adelaide has partnered with APR.Intern to expand the range of placement opportunities available to our PhD students. At this time, there are lots of exciting opportunities available for SA. APR.Intern facilitates short term 3-5 month placements for students to apply their research expertise to projects while gaining invaluable industry experience. For current APR.Intern opportunities and program information please visit their website.
About CaRST
Located within the Adelaide Graduate Centre, CaRST is a specialised training and development program for HDR students at the University of Adelaide. For further information on CaRST visit the CaRST website.
Copyright © 2018 The University of Adelaide.
CRICOS Provider Number 00123M