The University's priority is the health, safety, and wellbeing of its students and staff. As the COVID-19 situation continues to evolve, please be assured the Graduate Centre is here to support you through these challenging times and plans are in place to ensure continuity of our services. CaRST workshops are continuing, with online options now available. Please refer to the FAQs below for further information regarding how CaRST is responding to this situation.
Dr Monica Kerr
Director, CaRST
What is CaRST implementing to minimise the impact on programs?
As at 18 March, the following will take effect immediately and will remain in place until further notice:
CaRST workshops will continue and students are expected to complete their hours as normal.
Workshops will be delivered online only, and only close contact courses that are not conducive to live streaming will be postponed at this time. Students registered into upcoming workshops will be notified by email regarding online options or if the session is being deferred.
Sessions will be delivered online as webinars via the Zoom platform. Instructions and a link to access the Zoom webinar will be emailed to course attendees 30 minutes prior to the start of the session. To minimise last-minute technical difficulties, you may like to spend some time becoming familiar with the platform and sign-in process prior to the session. For further information please review the CaRST Student Guide - Zoom Webinars.
During this time, students are encouraged to take advantage of the range of training that is already available online. You can easily find online activities in the CaRST Online training catalogue; please ensure that you are logged in first to access this content.
Pending activity reviews and reviews of CaRST progress at the CCSP and Major Review will be conducted as normal although delays are expected.
Please email carst@adelaide.edu.au for all CaRST enquiries.
Can students attend iCaRST remotely rather than on campus?
In line with the University's directive to provide options for students to observe social distancing measures in their programs, the iCaRST Program 1 will be delivered remotely.
From 23 March, all lectures will be delivered online.

From 30 March, all seminars will be online. The seminars in week 23 March will be held in rooms where social distancing can be observed.

All consults will be online, using Zoom or another suitable platform.
Please email icarst@adelaide.edu.au for all iCaRST enquiries.
Looking for training you can access online and on-demand? The CaRST MyUni course offers a range of training materials, including recordings from past workshops and a collection of useful resources.
Workshops are eligible for CaRST credit, which can be claimed after successfully completing the associated quiz. For access instructions and to self-enrol in the course, please visit AGC132 CaRST MyUni Course in CaRST Online.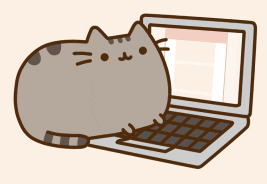 EndNote: Essentials Online Training
The University Library has developed an online EndNote training that takes you through the essential elements of EndNote. EndNote is a tool that can be used to manage your scholarly references, including creating in-text citations and bibliographies. This course is recognised by CaRST for 2 credits in Domain A. For more information and to self-enrol, visit LIB22 Endnote: Essentials in CaRST Online.
COVID-19 FAQs for HDR Students
The Graduate Centre has created a Frequently Asked Questions page (FAQs) regarding COVD-19 which will be updated regularly as the situation develops. Please visit the Adelaide Graduate Centre website for COVID-19 FAQs for HDR Students.

The Industry Engaged PhD (IEP) Program and Scholarship
IEP scholarships are now available to support eligible domestic and international students who undertake an industry placement as part of their PhD. The University of Adelaide's Industry Engaged PhD (IEP) program involves participation in an industry placement of 1-3 months (FTE) in duration, together with the completion of a number of Career and Research Skills Training (CaRST) and other professional development activities. Completion of the IEP, including the CaRST credit courses, will be reflected as a statement on the academic transcript. For information about this program, including the application process, please visit the IEP website.
APR Internship Opportunities Available!
The University of Adelaide has partnered with APR.Intern to expand the range of placement opportunities available to our PhD students. At this time, there are lots of exciting opportunities available for SA. APR.Intern facilitates short term 3-5 month placements for students to apply their research expertise to projects while gaining invaluable industry experience. For current APR.Intern opportunities and program information please visit their website.
About CaRST
Located within the Adelaide Graduate Centre, CaRST is a specialised training and development program for HDR students at the University of Adelaide. For further information on CaRST visit the CaRST website.
Copyright © 2018 The University of Adelaide.
CRICOS Provider Number 00123M