Local Trust newsletter January 2018
The year of opportunity
New support offers, a fresh approach to learning and networking as well as a host of events and awards - 2018 is shaping up to be a busy, exciting year already
NEF and Local Trust are working together to build skills in up to 12 Big Local areas on the English coastline. Find out more.
Fernanda Balata, Senior Programme Lead for Coastal Economies at NEF, explains how the new partnership with Local Trust will put coastal communities in control of their future​. Read the blog.
Jack Airey, Head of Research at Localis, outlines some of the key trends shaping three distinct communities now and, in the future, in our new report 'Place matters: How communities in England are changing'. Read the blog. Download the report.
Jeremy Yung, senior researcher at Local Trust, outlines some of the key ideas and themes revealed in our latest report 'The legacy of Big Local'. Read the blog.
Our partnership with Shared Assets will support Big Local areas develop and share skills to manage land – such as parks, waterways, woodlands and green spaces.The deadline for all proposals is 16 February 2018. Find out more.
You can see our new Learning Cluster's listed below - check out this blog outlining how we will deliver these events over the next year.
Work with stakeholders to improve housing in your area
Monday 12 March 10:00am - 4:00pm.
4 sessions over the year.
Location TBD. Book now.
Where do you want to be? Planning for the future

Wednesday 14 March 10:00am - 4:00pm. 4 sessions over the year.
Location TBD. Book now.
Connect with other Big Local areas building homes
Wednesday 21 March 10:00am - 4:00pm. 4 sessions over the year.
Location TBD. Book now.
Share your challenges and develop solutions with support
Tuesday 17 April 10:00am - 4:00pm.
4 sessions over the year.
Location TBD. Book now.
Offering prizes of £12,000+ for undiscovered artists is the new Emerge Award from Zealous. Submissions are free and open to all emerging creatives across 12 categories (art, design, film, performance, writing and more!) who reside in the UK.
On 12 December 2017 the Institute for Voluntary Action Research (IVAR) and Local Trust held a conference at Birmingham University.
This conference was an integral part of the Empowered Communities 2020s research which asks: What needs to happen so that communities have power and control over their lives in the future?
The Association of Research in the Voluntary and Community Sector (ARVAC) are holding their annual conference on Tuesday 6 February in London. The conference will focus on research informing democracy and engagement, with presentations from Nick Mahony (Raymond Williams Foundation) and Paula Black (Nottingham Civic Exchange).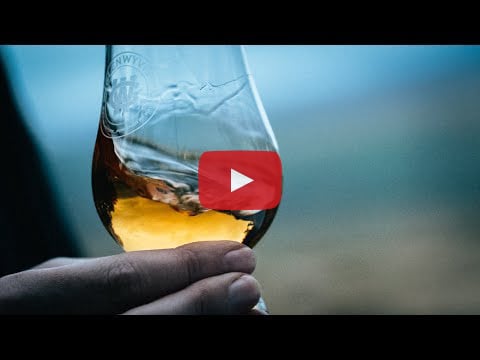 The story of how 3,000 people from the Dingwall region in Scotland raised an incredible £2.6 million for the world's first community-owned distillery.
Do you want your Big Local film featured here? Tag us on social media, or just drop us an e-mail.
In 2016 80% of partnership members agreed or strongly agreed that residents are leading Big Local in their area. The next National Survey of Big Local Partnership Members opens 1 May 2018 - get ready to tell us your views.