Welcome to the Fox Den — your weekly update for all events and news from the Fox School! Stay up to date on professional development opportunities, campus events, wellness resources and return to campus updates.
Freshmen and Transfer Students: Save the Date
New Student Meeting: Friday, August 21 at 2:00 pm
Join Fox students at our annual welcome for new students! Hosted online, this lively session will give you a chance to hear from Dean Ron Anderson and other faculty and staff that have been planning for your arrival. The meeting is required for all new students. Look for the invite in your Inbox this week.
Business Management Major Fall 2020 Virtual Kick-Off
Join us to learn more about the Business Management, meet the faculty and council, and build connections with peers! Open to all Fox UG majors. Register now and Join via Zoom.
Human Resource Management Major Fall 2020 Virtual Kick-Off Event
Join us to learn more about the HRM major and merit badge, meet and reconnect with faculty, and build relationships with peers! Register Now and Join via Zoom.
Would you like to learn how to use Handshake for career success? Join Meg Wherrity and Sarah Yaskowski of CSPD for this 1-hour webinar. Register via the Zoom link below or through the Events Page in Handshake. This event is free and open to Fox School of Business students and alumni. Register>>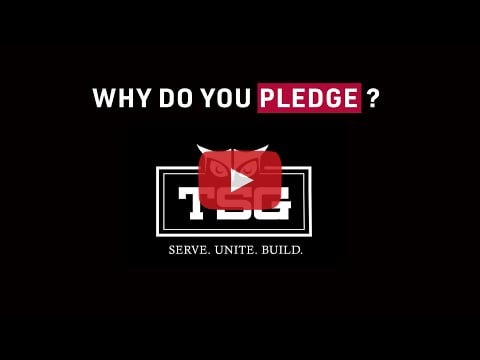 Temple students pledging to put health first
Student leaders are pledging to make health and wellness a priority—and they're asking all Owls to join them. Watch>>
Mask Up Temple
Meet some passionate Owls who share why it's important to take care of each other when we return to campus.
Read more>>
What to expect using SEPTA
Public transportation in the Philadelphia region is getting back to normal, with some modified schedules and new safety measures. Read more>>
Welcome Week introduces you to life at Temple. Whether looking for a fraternity or sorority, campus ministries, athletics, or recreation or just something to do — the first week of school is jam-packed with daily activities for the Temple Community. Download the TUmobile App for a full list of Welcome Week programs. We can't wait to see you!
Navigating Wellness & College Life
Balancing college life and taking care of your well-being can be challenging, especially in the midst of a pandemic. This program will help students explore what self-care means and how to incorporate it into daily routines. Join via Zoom.
Finance undergraduate finds success with Council on Foreign Relations
It's not often that a person works for a worldwide top-15 foreign policy think tank while in college. However, Hunter Kornfeind has found himself in that position. Read more>>
Dreaming big and staying grounded
Tigue Devine, a senior majoring in management information systems, did not let theCOVID-19 pandemi stop him from achieving his goals. Read more>>
2020 recipients of the Lori Hermelin Bush Seed Fund
This year's recipients include a company with an automated, self-service chair and umbrella kiosk and a website for people with disabilities and unique abilities to review the accessibility of hospitality businesses and attractions. Read more>>