SUMMER UPDATE #3:
BRIGHTER DAYS AHEAD
First, we would like to share with you some reflections from our Executive Director, Lauren Brandt Schloss. Please click the button below to read.
During these times of staying indoors, many of us are craving ways to stay active and engaged now, in this moment. Every day, our staff considers the question: What can we do now to be sure our children remain hopeful and have something to look forward to when this comes to an end?
Here are a few ideas we've come up with:
Think ahead and stay hopeful: As Lauren mentioned in her musing, it is possible that cases will calm in the warm months, and that the summer will be a ray of hope. While it may be hard to do, think ahead to the summer and consider camp as an option for your child. There are brighter days ahead, and we hope you will join us for them.
Stay creatively engaged: With museums and theaters closed, it can be challenging to find the time and space to stay engaged creatively. To make this easier for you and your children, we've launched Summer Starts Now — an initiative to stay connected and creatively contribute to society, now. (More information below.)
Support your communities: We are all members of multiple communities — whether that's our places of worship, our monthly book club, or our families and friends in other parts of the country. Even though we're all separated physically, those emotional connections bring joy and much needed comfort in these tough times. And, given the challenges, it's more important than ever to lend your support — whether that's expressed by donating or by reaching out with words of love and encouragement. There is no action too small these days.
In Lauren's words, "Let's come out of this with the world we all want and not the one we had when we went into it."
SUMMER STARTS NOW:
LET'S CONNECT CREATIVELY
Looking for creative things to do while remaining socially distant? Craving the feeling of being on Usdan's campus in the summer?Follow us on Instagram for this week's launch of Summer Starts Now — an initiative to stay connected and creatively contribute to society, now. Complete the prompts and activities we post, watch the daily virtual festivals, or share your own at-home creative projects. Be sure to #SummerStartsNow and tag us @usdanarts.
A collection of resources will come together on our Summer Starts Now web page, launching soon. Stay tuned!
Weekly Summer Starts Now picks from our faculty and staff:
While our dedicated year-round staff works remotely, we are always reachable during regular business hours. You can contact us in one of the following ways:
Phone: Call 631-643-7900. Leave a voicemail. We will receive an email notification and call you back right away.
Website Chat: Should you need a more immediate answer, we are available via the chat function on our website.
Email: For general questions, email

questions@usdan.org

.
If you have questions, concerns or requests regarding changes to our program due to COVID-19, please reach out to our senior staff by emailing director@usdan.org.
SUMMER MEMORY OF THE WEEK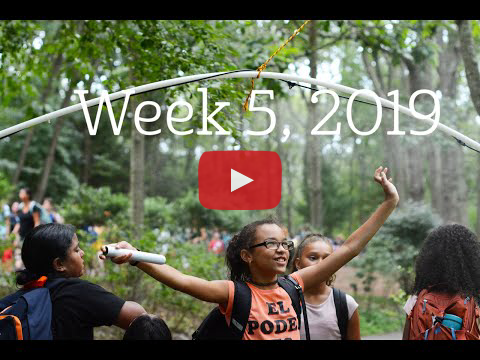 Remember week 5 of camp when you shared your favorite place on campus? We can't wait to be back there with you.
Signs of spring have been showing up all over the Usdan campus. What signs of spring have you seen?
Lauren's kids have been staying creatively active by playing basketball, exploring art materials, and practicing the piano. What have you been doing at home? We hope you will share with us. #SummerStartsNow!