SPECIAL EDITION: October 16, 2018
⇩ Scroll down to view video messages from our team ⇩
8 reasons to visit Miller Center at SOCAP
Hello!

Fall is in the air, and that means that Miller Center is gearing up for SOCAP18! The annual Social Capital Markets conference will convene over 3,000 impact investors, world-class entrepreneurs, and innovative cross-sector practitioners dedicated to increasing the flow of capital toward social good. The annual event in San Francisco has become the leading gathering for our social enterprise and impact investing ecosystem, and Miller Center is proud to be a sponsoring partner for the 6th year in a row.
SOCAP offers a unique opportunity in international development and social entrepreneurship for us to connect with our alumni (past and future) and our partners, and to share some of our work with the conference attendees. If you will be attending the conference, please stop by our booth and say hello!
Here are a few other ways to engage with us October 23-26 at SOCAP:
Miller Center has been accelerating social enterprises since 2003, and our Global Social Benefit Institute (GSBI®) founders have written the book on Building a Successful Social Venture. Authors Jim Koch and Eric Carlson will be at our booth discussing and signing their book. We'll have copies for purchase.

Interested in seeing how social entrepreneurs are serving migrants, refugees, and victims of human trafficking? Join us at an event showcasing the members of our Social Entrepreneurs at the Margins GSBI accelerator cohort on October 23 from 4:00–6:00 PM at Fort Mason. Space is limited; RSVP here.

At least 35 GSBI Alumni are attending SOCAP this year and we look forward to reuniting with them all at the Autodesk Foundation SOCAP Reception we are co-sponsoring on October 23 from 6:30–9:00 PM at Autodesk Gallery. RSVP here.

Miller Center is hosting an an alumni-only lunch on October 24.

A large emphasis of our GSBI accelerator programs has been on addressing energy access. We will gather key players in the off-grid energy space with our partner, Shine at our Energy Access Mixer on October 24.

We will be discussing some of the topics that we care deeply about with the SOCAP community through several panel and workshop sessions:

Each year SOCAP offers several conference scholarships to deserving social entrepreneurs. We are excited to be supporting SOCAP and their scholarship winners (over 20% of which are GSBI Alumni) by offering a hands-on session to develop their impact capital funding ask.

We are seeking women social entrepreneurs, energy access social entrepreneurs, social entrepreneurs focused on last-mile distribution, and Bay-Area focused social entrepreneurs for our 2019 GSBI cohorts. Applications are due by November 2. Find any Miller Center staff at the conference and ask us for details. Find more information here.
If you can't join us in-person, I hope you can join us online. Follow our SOCAP activities on Twitter.
See you soon!
Cassandra Staff
Chief Operating Officer
Miller Center for Social Entrepreneurship
See you at SOCAP18!
Miller Center staff members share sneak peeks into their sessions at next week's SOCAP18. Click on a thumbnail to view.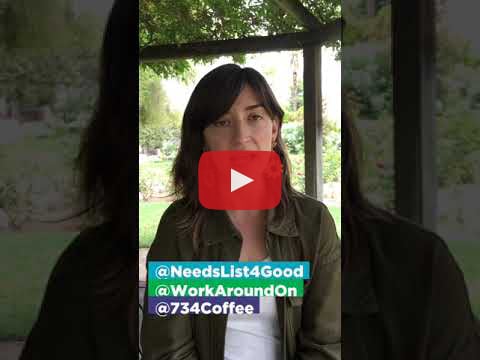 Program Manager Marie Haller speaks about "Pioneering Social Enterprise Solutions for Refugees and Trafficking Survivors". Marie will lead this session along with Miller Center's Executive Director Thane Kreiner, Ph.D., on Thursday, October 25 at 10:15 am at BATS Theater.
Senior Program Manager Karen Runde introduces us to the panelists who will participate in our two-part session "Collective Voices Beyond #MeToo ". Along with Miller Center's Executive Director Thane Kreiner, Ph.D., Karen will lead these sessions on Wednesday, October 24 at 2:45 pm and on Thursday, October 25 at 2:00 pm. Both sessions take place at the Firehouse.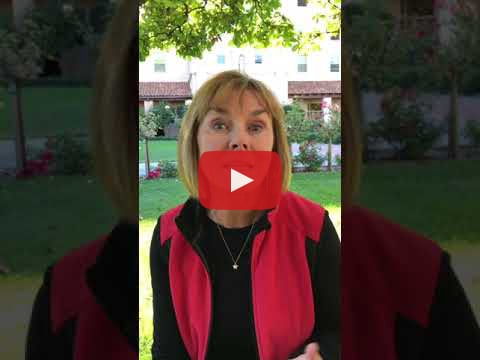 Very little has been written about impact investing from the point of view of the social entrepreneur. Miller Center Chief Innovation Officer Pamela Roussos references a forthcoming study from Oxfam that shines the spotlight on some of the tensions that exist between the two groups and invites us to attend "Creative Tensions: Investment & Impact" on Thursday, October 25 at 1:30 pm in the Gallery Tent.
Is the Global Social Benefit Institute (GSBI) right for your social enterprise?
As the November 2 application deadline approaches, are you wondering if your social enterprise and Miller Center's GSBI accelerator make a good match? To find out, watch some of our alumni in the featured video below. Still have questions? Be sure to attend our GSBI Webinar on October 30 at 3:30 pm Pacific. To register, click here.
Miller Center and the William Davidson Institute at the University of Michigan have partnered to produce the research paper, Closing the Circuit: Accelerating Clean Energy Investment in India. This report:
Analyzes the business models and strategies that EAI portfolio companies implemented.
Identifies commonalities in the trajectory that many enterprises followed as they evolved.
Identifies barriers and opportunities for investment in clean energy enterprises in India.
Provides actionable recommendations for enterprises and investors to influence the development of the overall clean energy industry.
Follow us on Twitter, LinkedIn, and Facebook for program and alumni highlights, updates, & news. For our calendar of events, visit our website.
Missed one of our newsletter editions? Click here for Miller Center's newsletter archive.
Keep an eye out for our next newsletter edition on November 6.
​ABOUT US
Miller Center is the largest and most successful university-based social enterprise accelerator in the world. Founded in 1997, Miller Center is one of three Centers of Distinction at Santa Clara University, located in the heart of Silicon Valley. Here we leverage this entrepreneurial spirit with the University's Jesuit heritage of service to the poor and protection of the planet.
Miller Center's Global Social Benefit Institute (GSBI®) helps social entrepreneurs help more people. Since 2003 we have accelerated over 900 social entrepreneurs, who have raised over $940M, and positively impacted the lives of over 320M people.
Unless otherwise indicated, all images and photography are property of Santa Clara University. © 2018. GSBI is a registered trademark of Santa Clara University. All Rights Reserved.