Coming this month! Sam & Nick are BACK in Fatal Chaos
"With intrigue, mystery, action, a touch of humor and a hot romance, this story has it all." —4 Stars from RT Book Reviews for Fatal Chaos
Click here to read the first chapter.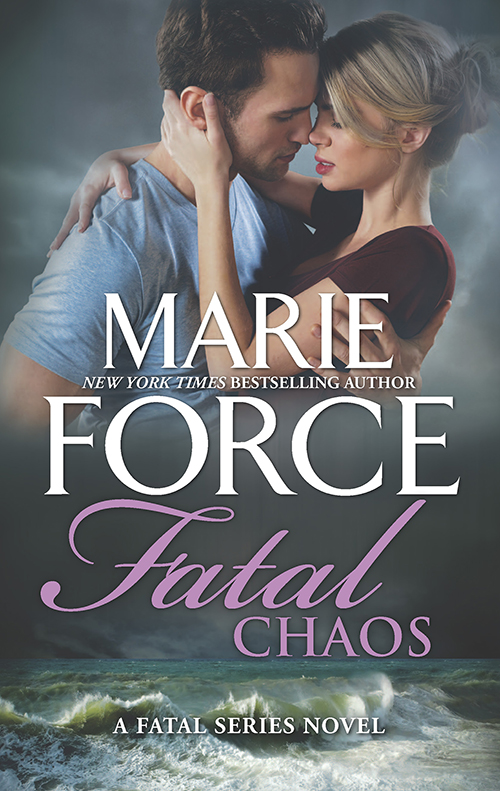 First the calm. Then the storm…
Escaping D.C. during the dog days of summer is one of the smartest moves Washington Metro Police Lieutenant Samantha Holland ever made. Beach walks aren't quite as romantic with the Secret Service in tow, but Sam and her husband, Vice President Nick Cappuano, cherish the chance to recharge and reconnect—especially with a scandal swirling around the administration.
No sooner are they back home than a fatal drive-by shooting sets the city on edge. The teenage victim is barely older than Sam and Nick's son, Scotty. As more deaths follow, Sam and her team play beat the clock to stop the ruthless killers. With Nick facing his greatest challenge—one that could drastically change all their lives and even end Sam's career—will the mounting pressure deepen or damage their bond?
Preorder Fatal Chaos to read the rest on Feb. 27! Ebook:
Print:
Audio:
Five Years Gone, Out Oct. 9 in English, German and French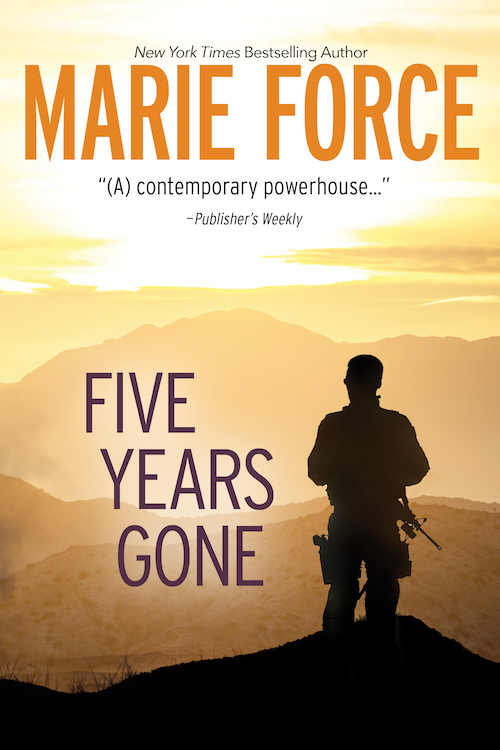 The most brazen terrorist attack in history. A country bent on revenge. A love affair cut short. A heart that never truly heals.
I knew on the day of the attack that our lives were changed forever. What I didn't know then was that I'd never see John again after he deployed. One day he was living with me, sleeping next to me, making plans with me. The next day he was gone.
That was five years ago. The world has moved on from that awful day, but I'm stuck in my own personal hell, waiting for a man who may be dead for all I know. At my sister's wedding, I meet Eric, the brother of the groom, and my heart comes alive once again.
The world is riveted by the capture of the terrorist mastermind, brought down by U.S. Special Forces in a daring raid. Now I am trapped between hoping I'll hear from John and fearing what'll become of my new life with Eric if I do.
From a New York Times bestselling author, Five Years Gone, a standalone contemporary, is an epic story of love, honor, duty, unbearable choices and impossible dilemmas.
93,000 words/400 pages
Ebook:
Order a signed print copy from Marie's store!
More print and audio links coming!
New from Jack's House: HANNAH, out Feb. 21
From Marie: I absolutely fell in love with this series when I read LAUREN and GABE, books 1 and 2, and I LOVE what Leigh has done with HANNAH, book 3 in this fabulous smart, sexy series. If you haven't read it yet, get LAUREN now for 99 cents and then grab book 2, GABE, before HANNAH hits on Feb. 21. I promise you will not be sorry. This is a series that will have you thinking long after you reach The End in each book!
Before She Can Put the Past Away… There's Hell to Pay.
Hannah Taylor—the bright, bubbly publicity director of Silicon Valley's celebrated startup Paragon Laboratories—was kidnapped and beaten. Her bodyguard-boyfriend, Wesley Eden, was shot right in front of her. The responsible party? None other than Chinese mogul Li Na Zhao, who'll stop at nothing to steal Paragon's blockbuster biotechnology from Hannah's CEO sister Lauren.
Now, Wesley and Hannah are back home and on the mend. Their relationship is tested as Wesley struggles to recover, and Hannah, fueled by the injustice of Li Na's actions, is out for retribution while refusing to acknowledge the PTSD she's grappling with from her kidnapping. Convinced that Hannah is hiding the truth about her captivity, Wes is determined to find out what really happened while Li Na had Hannah.
Out to protect her loved ones, Hannah is hell-bent on finally taking Li Na down, especially after she discovers that Paragon isn't the only Silicon Valley company in Li Na's crosshairs. Naturally, the ethically challenged Chinese CEO likes her position on top and refuses to give up without a fight…
But Li Na hasn't grappled with Hannah Taylor when she's bent on revenge.
Ebooks:
Print:
Book 1: LAUREN, On Sale for 99 Cents! Limited Time
Two Headstrong, Driven CEOs. One Undeniable, Scorching Attraction.
Being a scientist gives Lauren Taylor a purpose in life. At twenty-five, she's the CEO of a billion-dollar biomedical company, Paragon Laboratories. On the brink of a major discovery, Lauren lets nothing interfere with her work. Until she meets Gabriel Betts, the gorgeous and brilliant CEO of another Silicon Valley startup, and is forced to face her inconvenient and overwhelming attraction to him.
Billionaire Gabriel Betts is a successful scientist in his own right. He's made his way in the world by being an early adapter and never losing focus. Captivated by Lauren's brilliance and unselfconscious beauty, he's determined to win the reclusive female CEO over at any cost.
But what neither Gabe nor Lauren are prepared for is the white-collar danger that's lurking in Silicon Valley… The danger that threatens not only their companies, but their very existence.
* This is an update to the previously released High Interest and contains significant edits.
Ebook on sale for 99 cents!
Print: