Novella Now Available at all Ebook Retailers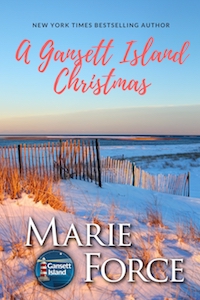 As promised, the holidays are over and you can now get A Gansett Island Christmas on ALL retailers! Thank you to everyone who got it on my website over the holidays! You made my holiday season brighter with your enthusiastic support of my publishing experiment.
A Gansett Island Christmas...
It's Christmas on Gansett Island, but a blizzard is ruining everyone's plans… Until Ned gets a big idea that might save the day for the McCarthys and their family. Take the ferry to Gansett Island and spend Christmas Day with Big Mac, Linda and the entire McCarthy family.
Ebook
Print readers and audio listeners—this novella will be included in the back of the next full-length Gansett Island novel, coming in 2018.
Read the first TWO Chapters of Here Comes the Sun
Click HERE to read the first two chapters!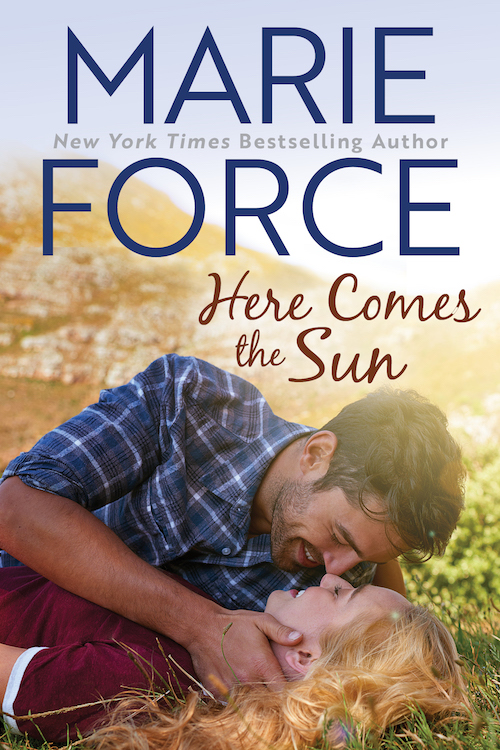 Wade Abbott is one and done—one look, one conversation, one weekend, and he knows who he wants.
Except, Mia Simpson is not free to return his affection. In fact, he suspects she's in an abusive marriage, but she never confirms that, and he has no choice but to mind his own business where she's concerned. Two years after they first met and a year after he last heard from her, Mia shows up half-frozen, bruised and beaten on his doorstep, needing something only Wade can provide.
Mia has never forgotten the kind, gentle, sexy guy who made her heart sing from the first time she met him. She only cut off contact with him because she feared for his safety—and hers—and takes the first opportunity she gets to make a run for what she really wants—Wade. But nothing is ever as simple as happily ever after. With issues from her past still haunting them, and Wade's family questioning the motives of a woman they've never met, Wade and Mia will have to fight for their happy ending.
Wade Abbott's long-awaited story is finally here, along with an update on the Abbott and Coleman clan as well as Fred the moose!
Preorder Here Comes the Sun NOW to read on January 23!
Ebook
Print
Audio coming soon!
First Look at Fatal Chaos, out Feb. 27
Sam and Nick are back! Read an excerpt by clicking here.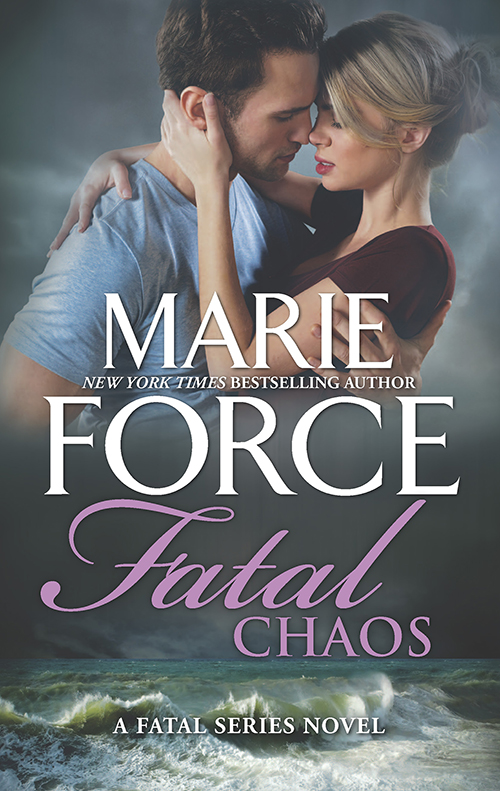 First the calm. Then the storm…
Escaping D.C. during the dog days of summer is one of the smartest moves Washington Metro Police Lieutenant Samantha Holland ever made. Beach walks aren't quite as romantic with the Secret Service in tow, but Sam and her husband, Vice President Nick Cappuano, cherish the chance to recharge and reconnect—especially with a scandal swirling around the administration.
No sooner are they back home than a fatal drive-by shooting sets the city on edge. The teenage victim is barely older than Sam and Nick's son, Scotty. As more deaths follow, Sam and her team play beat the clock to stop the ruthless killers. With Nick facing his greatest challenge—one that could drastically change all their lives and even end Sam's career—will the mounting pressure deepen or damage their bond?
Ebook
Print
Audio coming soon!
Georgia on My Mind ON SALE for 99 cents!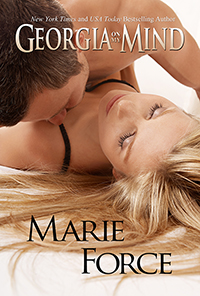 Get one of my most beloved standalone novels for 99 cents for a very short time!
Since Georgie Quinn's mother died after a brief illness, the highlight of her life has become "jogger stalking" every morning with her roommates Tess and Cat. Stuck running the senior center her mother founded in Newport, RI, until a replacement director is found, Georgie dreams of returning to her glamorous life in Atlanta.
As that life begins to unravel, she discovers a whole new one in Newport where the jogger turns out to be sexy detective and tree hugger Nathan Caldwell. Determined to get her mind off her many problems—including a possible threat to her own health—Georgie indulges in what she intends to be a no-holds-barred one-night stand with Nathan.
Unfortunately, Nathan has other ideas and sets out to have a relationship with her. Tess, on the run from an abusive husband, and Cat, who raised her younger brother and sister, hook up with Nathan's brothers, Ben, an injured Iraqi war veteran, and Ian, a single-father and talented musician. Add a zany cast of seniors who seem determined to drive Georgie slowly mad with their never-ending needs and comparisons to her sainted mother, and you've got the ingredients for a fast-paced, often comical, emotional journey that leads Georgie straight to the home of her heart.
"Marie Force does it again! She creates an emotional, sexy, wonderful story that draws the readers in. She has a way of creating characters that make the reader fall in love with them instantly. Add in plenty of conflict, drama, and heartache, and you've got a beautiful contemporary love story." —Storm Goddess Book Reviews on Georgia on My Mind.