Love at First Flight is Back on Sale!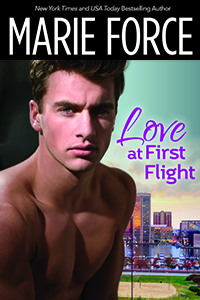 Love at First Flight is BACK with an all-new extended Epilogue that gives you a glimpse of Michael and Juliana's happily every after! I have it priced at $2.99 (cheaper than a Starbucks coffee!) for people who own the old version and want to get the new one. The price WILL go up in a month or two, so if you want to read the new Epilogue, get it while it's discounted. Skip down below the purchase links to where I answer some reader questions about this new version!
Q: I own the original edition. Can I get an update with this one? A: Unfortunately, no. The earlier edition no longer exists. The rights were reverted back to me earlier this year and the original edition "went away." I know this is confusing to some, but think of it like a closing on a house where the ownership switches from one person to another and the first owner no longer has a right to access the house. It's like that!
Q: Will the audio edition be updated too? A: Not at this time. The rights to that version have not yet reverted to me. If and when they do, the book will be re-recorded and it will include the new epilogue.
Q: How about print? A: YES! A whole new print edition is available and you can buy signed copies of the book from my store. Yay!
Q: What about Line of Scrimmage and Everyone Loves a Hero? Will they be re-released with new epilogues, too? A: Yes! I am working on them between other projects and will release them as SOON as they are ready. Like L@FF, LOS and ELaH will be initially priced at $2.99 for those who already own the original editions and want these new ones, before the price goes up. Other questions, email Marie at marie@marieforce.com.
Fatal Affair is $1.99 this month only!
If you've been waiting for the perfect chance to check out the Fatal Series, get Fatal Affair while it's on sale!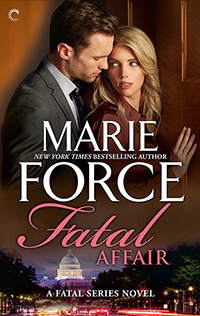 Washington, D.C., Metro Police Detective Sergeant Sam Holland needs a big win to salvage her career—and her confidence—after a disastrous investigation. The perfect opportunity arises when Senator John O'Connor is found brutally murdered in his bed, and Sam is assigned to the case. Matters get complicated when Sam has to team up with Nick Cappuano, O'Connor's friend and chief of staff…and the man Sam had a memorable one-night stand with years earlier. Their sexual chemistry still sizzles, and Sam has to fight to stay focused on the case. Sleeping with a material witness is another mistake she can't afford—especially when the bodies keep piling up.
AND if you prefer to read in PRINT, Fatal Affair is out this month in stores in a two-in-one special along with author Heather Graham! Look for Dangerous Nights on shelves now and get TWO books for the price of ONE!
While we're talking about Sam and Nick, preorder Fatal Threat to read on July 25!
Just a couple more weeks to go until Sam and Nick are BACK and HOTTER than ever! If you haven't preordered your copy, get it here:
With a killer on the loose, it's the worst time to be on lockdown…
It's just another day at the office for Washington Metro Police lieutenant Sam Holland when a body surfaces off the shores of the Anacostia River. But before Sam can sink her teeth into the new case, Secret Service agents seize her from the crime scene. A threat has been made against her family, but nobody will tell her anything—including the whereabouts of her husband, Vice President Nick Cappuano.
This isn't the first time the couple's lives have been at risk, but when a bombshell from Sam's past returns to haunt her, she can't help but wonder if there's a connection. With a ruthless killer out for vengeance, and Nick struggling to maintain his reputation after secrets from his own past are revealed, Sam struggles to tie the threat to a murder that can't possibly be a coincidence. And she has to get it done before her husband's career is irrevocably damaged…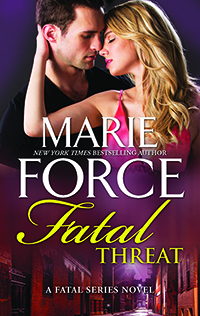 Ebook
Print
Audio coming on release day!
Wicked Intentions by J.T. Geissinger Coming TUESDAY from Jack's House Publishing
From Marie: I cannot tell you how much I loved this book, the latest in JT's incredible Wicked Games Series! I'm so delighted to be JT's publisher for this amazing series, and I can't wait to get this new book out to readers on TUESDAY! Check out the early reviews for Wicked Intentions, and you will see that I'm not the only one who loved this book!
Shayna said: "This book was absolutely INCREDIBLE to read cover to cover! I never wanted it to end! Ryan McLean has got to be one of THE BEST heroes I've ever come across in my years of reading romance. He was undeniably sexy, incredibly sweet and charming, and oh so cocky and gorgeous! It makes me smile just thinking about his sweet ways and his southern charm, and we can't forget the dirty-talk! Everything about WICKED INTENTIONS pushed my buttons - AMAZING writing, INCREDIBLE characters, enough ACTION and SUSPENSE to keep me on the edge of my seat. Once I picked this book up, I knew there was no going back!"
I promise if you check out this series, you will be glad you did! Grab Wicked Beautiful and Wicked Sexy to read this weekend and then buckle in for the ride of your life on Tuesday with Wicked Intentions!
Preorder Wicked Intentions here:
In the Caribbean for his best friend's wedding, ex special-ops officer and security expert Ryan McLean meets a beautiful woman in the hotel bar. Their connection is immediate and intense, and they spend a passionate night together with pleasure as their only goal.
But when Ryan wakes the following morning to discover the beautiful woman has vanished, along with millions worth of jewels from the safe of the Saudi prince staying in the suite next door, he realizes their meeting wasn't accidental and becomes determined to find her.
A notorious thief known to authorities only as the Dragonfly, Mariana Lora has one final job to complete before she's free from the oath that bound her to a life of crime, but the sexy-as-hell Marine she spent one explosive tropical night with is hot on her heels at every turn. She has to outwit him to stay out of jail, but fighting their magnetic attraction soon becomes a game neither one of them can resist.
When Mariana's last job goes dangerously wrong and she needs Ryan's help to survive, he has to decide if their game of cat and mouse is only a game, or if he can trust this beautiful thief with something no woman has ever stolen: his heart.
Ebook
Print