NAFSA Region IV Round-Up
WINTER 2018
Greetings from the Region IV Chair:
Dear NAFSA Region IV members,
I have been so honored to serve as your Chair this year! Getting together in Duluth was a highlight for me and many of the team. We are so excited about the new positions being filled Jan 1st (see announcements below) and also excited that most of the team is coming back to serve again since last year was our biggest year of new volunteers.
I hope you all have a wonderful New Year!
We hope to see many of you in Fargo next fall.
Best,
Mike Nelson, outgoing Chair, NAFSA Region IV
2018 NAFSA Region IV Conference
Duluth Highlights: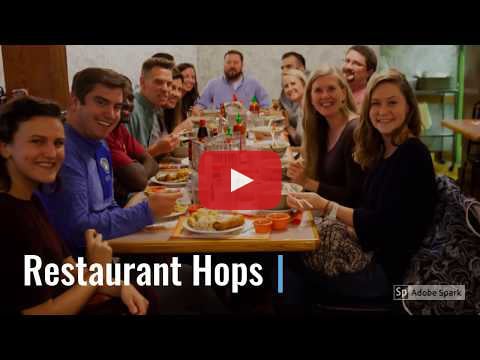 New Team Members:
NAFSA Region IV is excited to welcome the following additions to our team:
Greg Wymer of South Dakota State University, Chair-Elect
Alicia Kauffman of North Dakota State University, Conference Planner
Deb Maertens of North Dakota State University, Conference Local Arrangements
Emily Haagenson of University of Mary, Conference Registrar
Emily Dougherty of University of North Dakota, Education Abroad Representative
Thomas Merlot of Missouri Valley College, International Student and Scholar Services Representative
Congratulations to these new team members on their new positions.
Join Our Team
Region IV is currently seeking qualified candidates for the Region IV team positions:
Read more about the positions. Applications are due by December 28. Apply today!
Attend Advocacy Day
Interested in continuing your international education advocacy efforts beyond the elections? Consider attending NAFSA's Advocacy Day in Washington D.C. March 18-19, 2019. This two-day event will provide training and strategies on how to speak with and educate your members of Congress about the positive impact international education has at the local and national levels. You will have the opportunity to influence new Congressional members and legislation that affects your profession, students and scholars. The skills you learn at Advocacy Day can be utilized yearround in your current role as an international educator. To register for Advocacy Day please visit NAFSA's Advocacy Day page. Register by January 22, 2019 to take advantage of the early-bird rate!
Region IV is proud to offer travel grant opportunities to help with the costs of attending this event. Applications are due January 10, 2019.
If you have questions about Advocacy Day or travel grant opportunities you can contact Desiree Waits, the Region IV Public Policy Representative.
Join Trainer Corps
Trainer Corps applications are still being accepted through January 7, 2019. Trainer Corps members are fully trained in delivering pre-conference workshop materials at conferences. This is a fantastic opportunity to gain valuable training skills, share core job knowledge, expand your network with other international educators, etc. Apply yourself and/or encourage your colleagues to apply.
Iowa Community Colleges Celebrate International Education Week!
by Steve Rude
Iowa is known as a welcoming destination for over 13,000 international students from around the world. Iowa's community colleges play a key role in promoting global learning in our local Iowa communities. During International Education Week, Iowa community colleges engaged in a wide variety of activities celebrating international students, as well as celebrating study abroad programming, global partnerships and international curriculum projects, all of which support building a diverse and global workforce for Iowa communities. Students from both Kirkwood Community College in Cedar Rapids and Indian Hills Community College in Ottumwa engaged in International Education Week activities including Country Showcases, Exploring the Refugee Situation Panel, International Bingo, World Food Celebration, and international crafts like origami and henna tattoos.
International Education Week at Kirkwood and Indian Hills provides students an opportunity to meet students from around the world, have fun, make friends, and begin a dialogue on global issues.
Update from North Dakota
Save the Date! North Dakota Meeting of International Educators will take place Friday, March 22 in Fargo, North Dakota. More details to come!
Team Spotlight:
Meet Ryan Dye of St Ambrose University. Ryan has been serving as International Education Leadership Representative since January 2018.
How did you get interested in international education?
I got interested in international education by leading study abroad courses as a faculty member. Then, I was asked to take on the role of Director of International Education. 11 years later, it has become my full-time role and my passion.
What is your most memorable travel experience?
I've had many memorable travel experiences, but sharing a meal with an Arab family in Jordan would rank up there. For me, nothing beats getting to know the local population.
What is something on your bucket list?
I'd like to explore the diverse cultures and landscapes of Morocco.
Ryan will soon be leaving the Region for a position at Miami of Ohio. Best of luck in your new position and in Region VI, Ryan!
But wait, there's more.
Don't want to wait until the NAFSA Region IV Round-Up newsletter? Check out and subscribe to the Region's Network NAFSA page. Receive instant, daily, or weekly notifications to keep you abreast of all things Region IV!