I love a good sleep in on Saturday mornings. I don't set the alarm and try to catch up on the sleep I lost during the week. So of course I didn't want to believe the recent headlines claiming too much sleep could lead to an early death and is worse than not getting enough.
We asked Stephanie Centofanti and Siobhan Banks to unpack the study. As they explain, the researchers found people who sleep for longer than eight hours a night are more likely to have heart disease and die prematurely. But sleeping a lot isn't to blame, and is likely a side effect of other health and social problems.
So is it possible to catch up on lost sleep? We asked five experts – and they're divided. What they did agree on was that you can never catch up hour for hour, or achieve all the benefits of sleeping well throughout the week.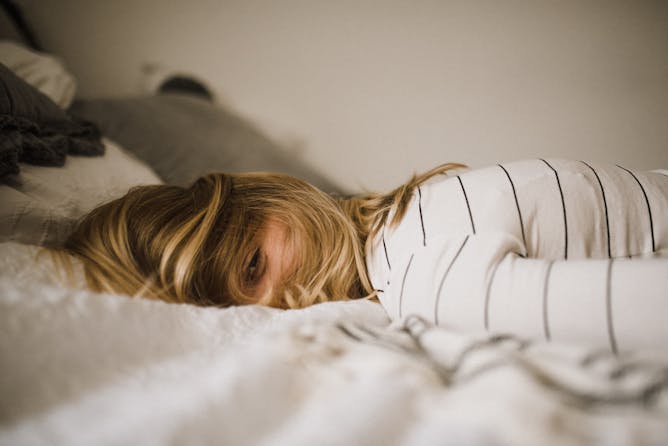 The researchers found a link between sleeping for longer than eight hours a night and getting heart disease or dying prematurely. But they didn't show the sleep duration caused these problems.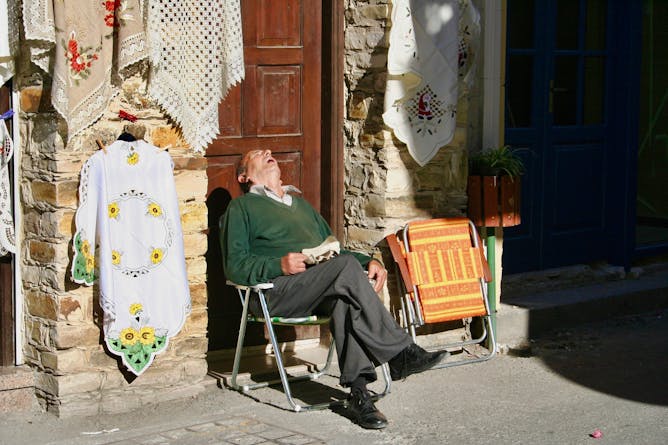 If we don't get enough sleep, can we catch up later? Experts are divided.
Kids are curious about sleep
| | | |
| --- | --- | --- |
| Flies need good grip because they often sleep upside down. | | The most interesting part of our body that changes during sleep is our brain. |
| Pond snails use things like rocks or the side of their aquarium as their bed, attaching themselves while they sleep. This might not seem very relaxing but their shells do hang away from their body. | | You might be trying to catch up on sleep. Sleep scientists say some children need only nine hours of sleep at night, while others need as much as 11 hours. It depends on the person. |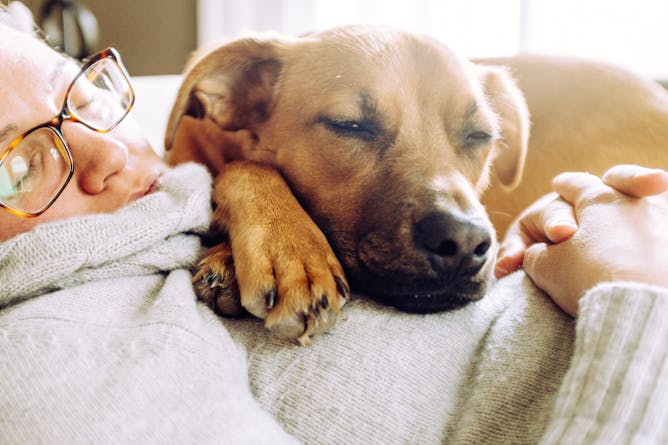 The benefits of naps are similar to those experienced after consuming caffeine, but without the side effects of caffeine dependence and possibly disrupted sleep at night time.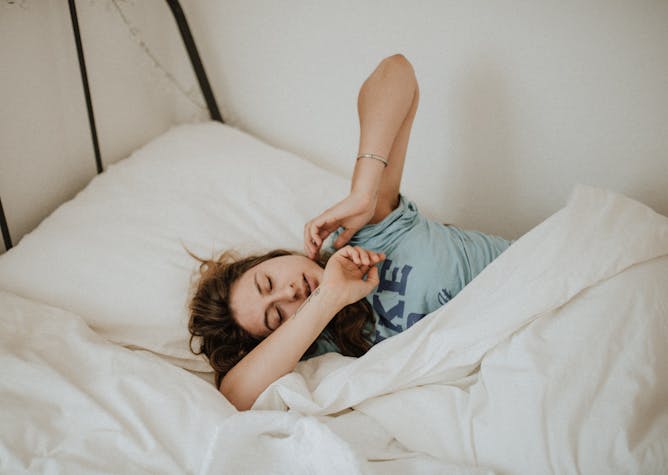 It's normal to feel a bit groggy when you wake up – parts of your brain are still asleep.
| | | |
| --- | --- | --- |
| The amount of sleep adults need has once again come under the spotlight, with a recent Wall Street Journal article suggesting seven hours sleep is better than eight hours and the American Academy of Sleep… | | While women's sleep is affected by children, men's sleep is affected by work and finance stress. Couples living in more gender equal countries have improved sleep quality. |