TOURISM SECTOR CONTINUES TO DISPLAY RESILIENCE - MINISTER AYRES
NSW Minister for Jobs, Investment, Tourism and Western Sydney Stuart Ayres has applauded the tourism sector's resilience and optimism in the wake of natural disasters and the crippling effects of the COVID-19 pandemic.
Speaking at a virtual industry roundtable hosted by the Tourism & Transport Forum this week, Minister Ayres said the State's recovery – and the resumption of travel – would be staged and moderated in line with expert health advice.
He commended industry operators for their agility and innovation, and encouraged them to embrace the opportunity to re-assess their business plans and to position themselves for recovery.
See the Minister's address via the video link below.
Photo: Kamay Botany Bay National Park, Kurnell COMMERCIAL TENANCIES CODE OF CONDUCT TO HELP BUSINESSES AND LANDLORDS
National Cabinet has released a Commonwealth Code of Conduct to help businesses and landlords manage commercial tenancies through "good faith leasing principals" during the COVID-19 pandemic.
The Code, agreed by all states and territories, came into effect on 7 April and provides a guide to help all parties share the financial risk and cashflow impact of COVID-19 in a proportionate, measured manner.
The Code applies to all commercial tenancies that:
are suffering financial stress or hardship as a result of the COVID-19 pandemic
are eligible for the JobKeeper program
have an annual turnover of up to $50 million.
Key principles of the Code include:
a proportionality to rent reductions based on the tenant's decline in turnover
tenants and landlords can agree on tailored, bespoke and appropriate temporary arrangements that take account of their particular circumstances and to equally share the burden
Australian and foreign banks and financial institutions are expected to support landlords and tenants with appropriate flexibility
the Rent Relief Policy will include a mutual obligation requirement on the small and medium sized enterprises and not-for-profit tenants to continue to engage their employees through the JobKeeper initiative where eligible, and if applicable, provide rent relief to their subtenants
where landlords and tenants cannot reach agreement on COVID-19 leasing arrangements the matter should be referred to the NSW Small Business Commission.
See the Prime Minister's media statement and the Commonwealth Code of Conduct Guidelines. Visit business.gov.au for more information.
NSW ARTISTS SOUGHT FOR SYDNEY METRO ART
NSW artists are invited to register their interest to design new public artworks for glass panels at 10 of Sydney's Southwest Metro stations.
Create NSW and Sydney Metro will select 10 artists (or artist groups) for 10 separate paid commissions of up to $25,000 each that will be realised as semi-transparent artworks, embedded in glass panels across the upgraded stations between Marrickville and Bankstown.
Minister for the Arts and Aboriginal Affairs Don Harwin praised the project for both its timing and the opportunity to reflect and celebrate the diverse communities along the Bankstown Line, including a focus on First Nations artists for Canterbury and Punchbowl stations.
"Given the current circumstances, this is an opportune time for artists to be involved with paid commissions that will breathe creative and cultural life into stations with works that will be experienced by so many on a daily basis," Mr Harwin said.
Artworks will be digitally printed on to transparent interlayer film and laminated between glass panels.
Following a four-week EOI process, shortlisted artists or artist groups will each be paid $3,000 for their creative conceptualisation against a provided brief.
Expressions of interest are open until 5pm, 5 May 2020. Further details of the project and conditions of entry can be found online.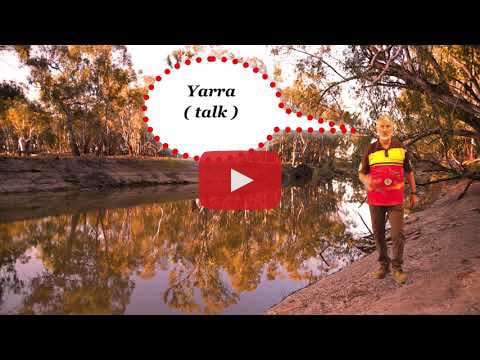 BRINGING NSW TO YOU
Despite most of the world being in lock down or isolation, the NSW tourism industry continues to ensure Sydney and regional NSW remain top of mind.
With people already planning their next holiday post COVID-19, many operators are enticing travellers to experience, dream or be entertained from the comfort of home:
Bundyi Cultural Tours: Professional guide and proud Wiradjuri man, Mark Saddler, has developed virtual cultural programs to continue to educate students, teachers and businesses. The virtual program is delivered via a live web cam direct into viewers homes, offices and schools.
Newcastle Writers Festival: This is the first major literary festival to turn to online program delivery in response to the COVID-19 pandemic. Festival Director, Rosemarie Milsom has mobilised writers to take their stories and experiences directly into people's homes.
Golden Gully: The edgy bar in Sydney's inner west has renamed its bar to 'Virtual Gully'. As well as delivering bespoke cocktails and offering a Netflix + Wine pick-up pack (for Sydneysiders only, sorry), customers can enjoy a private one-hour session where they'll learn mixology tips and have the opportunity to ask questions about wine, beer and spirits. Virtual Gully is open 5-9pm, Wednesday to Sunday.
Destination NSW will continue to feature innovative businesses and attractions in each edition of Insights to inspire other tourism operators to engage with the community online. If your business has a virtual tour or online experience you'd like to share with the thousands of readers of Insights, please email product@dnsw.com.au.
If you know of other experiences we've not promoted here, please join the movement and share them on social media using the hashtag #LoveNSW. Follow VisitNSW (Instagram, Facebook, Twitter) and Sydney (Instagram, Facebook, Twitter) for future holiday inspiration and a showcase of NSW's best attractions and experiences.
AUDI TAKES THE WORLD ON A LEISURELY NSW DRIVE
Holiday-makers longing for the freedom of the open road and the beauty of regional NSW can now satisfy their hunger thanks to a new film by prestige carmaker Audi.
The Drive is a four-hour long slow TV film that allows viewers to experience the soothing nature of a road trip, all from the comfort of their own home.
The immersive road journey takes viewers through NSW's Central Tablelands in the new Audi A6 Sedan. Using multiple cameras, the film replicates the experience of driving the car – an experience that avid travellers and roadtrippers cannot enjoy right now due to Government orders and social distancing related to COVID-19.
"During this difficult time for many of us, Audi wanted to create an innovative way of bringing the iconic Australian road-trip to people in their homes," Audi Australia chief customer and marketing officer Nikki Warburton said.
"The Drive is a digital concept that allows customers to experience the pleasure of the open road from the confines of their home, and to hopefully offer Australians some tranquility and mental wellbeing during these uncertain and unsettling times."
To complement the mood of the drive, the film was scored by composer John Hassell from his studio in Marseille, France, where he is currently in self-isolation. The film was recorded two weeks ago with a crew of four – two per car – and followed relevant Government advice on social distancing.
NSW TOURISM OPERATORS ON THE SMALL SCREEN THIS WEEK
This Easter the message is clear – stay safe, stay home.
While you're staying in, why not enjoy NSW on the small screen? The state will be on show to the nation this weekend with several television segments highlighting some of its top tourism experiences and attractions.
On Good Friday, Channel 9's TODAY Show will broadcast the weather from Haberfield where artisan chocolatier Jessica Pedemont will take presenter Tim Davies behind the scenes of her workshop to try everyone's favourite Easter treat – chocolate! Jessica will share some of her tips, tricks and favourite chocolate gifts as she puts the finishing touches on her Easter orders.
Later that evening, Better Homes and Gardens on Channel Seven will showcase the amazing food and wine experiences on offer in the NSW Tablelands. The program's resident chef Ed Hamalgyi will continue his recipe roadtrip through NSW, stopping at Young to meet some of the local farmers before sharing with viewers his "Fast Ed" style barbecued lamb racks and French prune custard cake.
On Tuesday 14 April, Studio 10 on Ten will explore Science Space in Wollongong via video link to showcase Virtual Science Space, an online STEM learning program for aspiring engineers and scientists. Science Space is running daily demos and Q&A sessions via Facebook from 10am to 11am to inspire and delight students and STEM lovers of all ages. The sessions include experiments that students can do at home along with relevant activity sheets for them to complete.
CORONAVIRUS MODELLING SHOWS IMPACT OF ISOLATION AND QUARANTINE
The Australian Government has released modelling of how COVID-19 could spread through the Australian population under different scenarios. This modelling has helped inform and continues to guide governments about action that can be taken to slow the spread of COVID-19 and prepare the country's health system. Prime Minister Scott Morrison and Australia's Chief Health Officer Brendan Murphy said the modelling, which was completed in early February, showed that Australia's strategy of isolation, quarantine and social distancing had given the health system a strong chance to meet expected demand. So far only eight percent of COVID-19 cases in Australia have required hospitalisation and intensive care. National Cabinet will commission a second phase of modelling that will use Australian data to see how projections align to actual experience. This next phase will also include specific state and territory breakdowns to support local decision making.
JOBKEEPER WAGE SUBSIDY PASSED THROUGH PARLIAMENT
Fortnightly payments of $1500 will begin flowing to millions of Australians from the first week of May after the $130 billion JobKeeper scheme was passed by parliament last night. The program is the biggest economic rescue package in the nation's history, and more than 700,000 businesses have registered for the payment via the Australian Taxation Office to date. The Treasury has updated the JobKeeper fact sheets to assist employers, employees and sole traders understand who is eligible for the program - sole traders should review the Information for Employers fact sheet. The Australian Government anticipates around 6 million workers will receive the fortnightly payment through their employer. To see all available information and frequently asked questions, visit treasury.gov.au. Further, Business Australia is delivering a JobKeeper Q&A webinar on 15 April 2020. Register here
TOURISM AUSTRALIA INDUSTRY WEBINAR SERIES CONTINUES TODAY
Tourism Australia is hosting a series of webinars on COVID-19 each week. The third webinar of the series will be held today (Thursday 9 April) at 11am - registrations are still open. The panel includes National Mental Health Commission Chair Lucy Brogden; Tourism Australia Managing Director Phillipa Harrison; Tourism Australia Regional General Manager - North Asia, Andrew Hogg and Department of Foreign Affairs and Trade Sectoral Support Taskforce Chair Harinder Sidhu. Previous sessions are available to view online and have included insights and messages from Prime Minister Scott Morrison, Minister for Trade, Tourism and Investment Simon Birmingham and representatives from The Treasury, Australian Tax Office and Services Australia.