Editor's note
Yesterday's mid-year economic and fiscal outlook delivered some bad news for universities: A$130 million per year cut from research funding. This is on top of last year's cuts to student places at universities. Margaret Gardner says this doesn't make any sense given it's a surplus budget, and it jeopardises Australia's standing as a global research leader.
The budget overall has been gifted A$31 billion as a result of a better economy than expected at budget time in May. But only $15 billion of it will go to improve the budget's bottom line. The rest will be spent on things such as aged care, infrastructure, and extra tax cuts we don't yet know about ($9 billion in "decisions taken but not yet announced"). Treasurer Josh Frydenberg has allocated the funds in defiance of one of the government's five fiscal targets reprinted in the budget update. Danielle Wood examines the government's performance against each of the targets and awards it grades ranging from "fail" to "debatable pass" to "pass".
And now to another type of bean-counting. Have you ever considered the greenhouse emissions from your favourite dinner? We know meat is worse for the climate than vegetarian options, but a new study shows people consistently underestimate the emissions associated with food production. Adrian Camilleri and his colleagues discovered adding "carbon labels" (similar to existing health ratings) steers people towards more environmentally friendly choices.
Sophie Heizer

Commissioning Editor, Education
Top story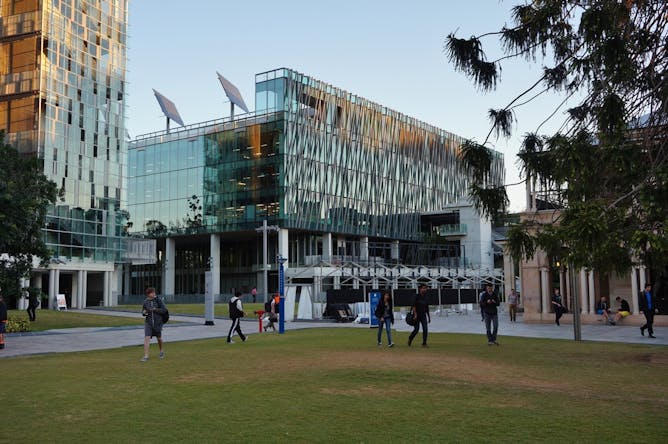 With a budget surplus in sight, it makes no sense to cut funding from Australia's research capacity.
Education
Business + Economy
When assessed by the government's own rules, MYEFO fails. The government is spending the latest revenue windfall even though it promised not to.

The budget line known as "decisions taken but not yet announced" points to $9 billion of unannounced tax cuts.
Environment + Energy
Most consumers underestimate the greenhouse emissions associated with different foods. But environmental labels, similar to existing nutrition information, can help us make lower-impact choices.

Twice every day the Bureau of Meteorology sends out the official weather forecasts for towns and cities across Australia. Here's how we work out what to say in them.
Health + Medicine
Arts + Culture
Several of Santa's modern features, such as his generosity, miracle-working, and focus on morality (being 'naughty or nice'), were part of his image from the very beginning.
Science + Technology
Featured jobs