Editor's note
With any luck, you've spent much of the last week enjoying some time off with friends and family – or perhaps simply unable to move from the couch due to the sheer volume of Easter eggs, hot cross buns and Anzac biscuits you've consumed. Whatever the case, you'd be forgiven for missing some of the articles we published this week.
One interesting piece in particular looks at the emerging psychedelic science in Australia. Over the years, there's been research done in several other countries looking at the use of psychedelic drugs like psilocybin (found in "magic mushrooms") and MDMA (more commonly known as ecstasy) to treat mental illness. Despite some promising results, unsurprisingly, this research has been a little controversial. But, as Martin Williams and Stephen Bright explain, we're now set to see the first trial of this kind in Australia. Later this year at St Vincent's hospital in Melbourne, a study will begin looking at the effectiveness of psilocybin-assisted therapy for anxiety and depression among terminally ill patients.
Phoebe Roth

Assistant Editor, Health+Medicine
Top story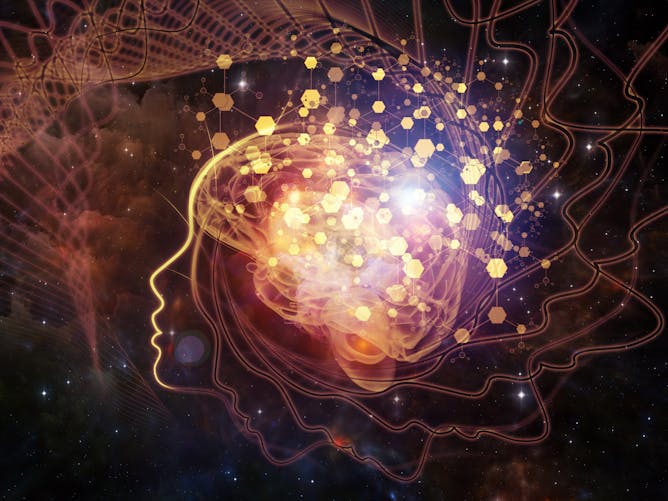 Australia is about to start its first trial of psychedelic drugs for the treatment of anxiety and depression. If the results are positive, this could transform the way we treat mental illness.
Health + Medicine
People with a sweet tooth can (partly) blame their genes for their sugar habit. New research shows how the brain also gets involved.

About 10% of people believe they're allergic to penicillin. Only about 2% actually are.
Arts + Culture
There is no writer working today with better grasp of the contemporary Australian vernacular.

For centuries, Westerners viewed Islam as an inherently violent religion. But the struggle today, for all religions, including Christianity, is between liberals and conservatives, fundamentalists and moderates, reason and revelation.
Business + Economy
The government promised to eliminate the 37% tax rate. Instead, for a certain range of income, it has lifted it to 40%.

Inflation has barely been within the Governor Philip Lowe's target band his entire time in office. Zero inflation means he should cut now, before the election.
Cities
Some countries have already committed to using electric aircraft on domestic routes. These aircraft could slash costs and emissions on some of Australia's busiest flight routes.

Podcasters are creating new conversations about who and what the city is for. But even in the podcasting world, powerful interests can make it hard for new and previously excluded voices to be heard.
Politics + Society
With a fake news scandal already marking this election campaign, questions remain about how well our democracy can cope with it.

The deadly Sri Lanka attacks show a return to the coordinated, sophisticated strikes employed by al-Qaeda in the 2000s, focusing on soft targets with vulnerable institutions.
Education
Science + Technology
Ancient poo from bats and birds can tell you what type of vegetation they were feeding on at that time.

Plenty of movies have tried to play with time travel to help develop their plot. But Avengers: Endgame adds a little quantum mechanics into the mix as well.
Environment + Energy
With unusual inflated winged fruits growing on "sickness country", the tree flummoxed local botanists who had not seen anything like it before.

Don't believe what you read on the label: 'biodegradable' bags might not break down in landfill.
Featured jobs
Featured events