Justin Trudeau's blackface problem was one of the most reported stories in Canada and around the world this week. Will it hurt his government's chance to be re-elected? What should he do to change the channel? Are there more pictures? Today in The Conversation Canada, we present an analysis that looks beyond the daily political handicapping of the prime minister's bad behaviour.
Philip Howard of McGill University researches the phenomenon of contemporary Canadian blackface. He writes that instead of calling Trudeau a racist, we should be asking our politicians a series of tough questions about what they're doing to act on systemic racism in Canada. It's a thoughtful analysis and I encourage you to spend a few moments this weekend to consider the points raised by Prof. Howard.
For the rest of your weekend reading pleasure, I have assembled some of my favourite reads from across The Conversation network over the last week.
Have a great weekend and we'll be back in your Inbox on Monday.
Regards,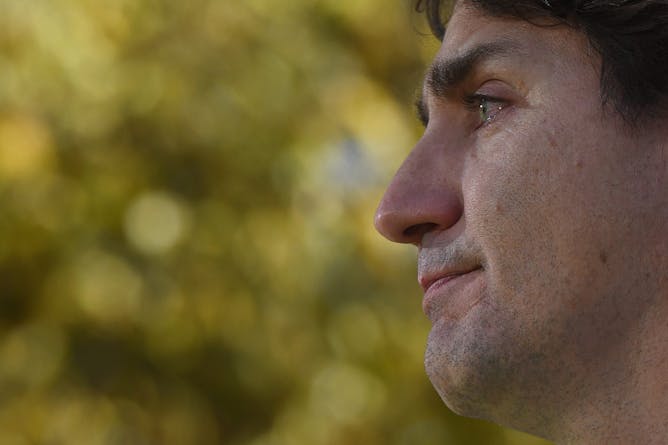 The Canadian election has been dominated by old pictures of Justin Trudeau wearing blackface. Instead of focusing on Trudeau's poor behaviour, a larger discussion is needed to act on systemic racism.
| | | |
| --- | --- | --- |
| In this election campaign, it would be a good idea to recognize the existence of social inequalities and to rethink the issues of redistribution and social justice without giving into populism. | | The federal NDP is missing an opportunity to put workers' rights firmly on the agenda during this election campaign. |
| Convictions are where beliefs meet identity. But that can lead to trouble. Our supercharged politics make giving up a conviction feel like an act of self-betrayal and a betrayal of our tribe. | | Vehicle emissions and industrial facilities are contributing to climate change, but many conservatives don't believe it. |
| The first ever Canadian-led large project on one of the world's leading telescopes will investigate how the birth and death of galaxies are affected by their environment. | | Vaping devices cause deadly lung toxicity. Their marketing to children must be banned. |
| An economist unravels the seeming contradiction between stocks flirting with all-time highs and growing fears of a recession. | | Organized sports can foster positive development in children. However, the competitive nature of youth hockey produces a pressure-to-win environment, where personal development is pushed to the side. |