Editor's note
Legendary football coach Paul "Bear" Bryant famously said, "Offense sells tickets. Defense wins championships." So with the divisional round of the NFL playoffs kicking off this weekend, should bettors go with the Vikings, who, of the remaining playoff teams, had the best regular season defense, allowing a mere 275 yards per game? Mark Otten's Sports Psychology Lab recently tested Bryant's theory, and his findings may upend one of the sport's most enduring maxims.
Whoever you cheer for this weekend, there's a good chance that you'll do it with a craft beer in hand. While a few big labels still dominate the beer market, the buzz is coming from small-scale breweries turning out a dizzying assortment of beers and ales. Holy Cross sociologists Daina Cheyenne Harvey and Ellis Jones explain how craft brewers in New England have grown a local industry. One word: Networks.
Nick Lehr

Arts + Culture Editor
Top stories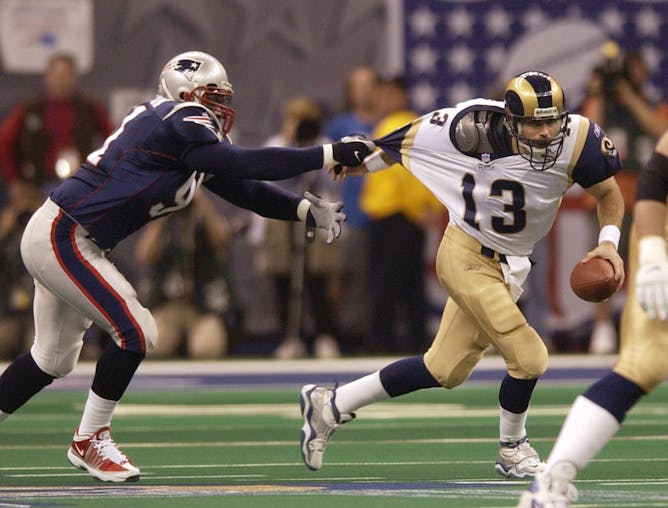 Cal State Northridge's sport psychology lab ran a regression analysis to see if there's any truth to the adage.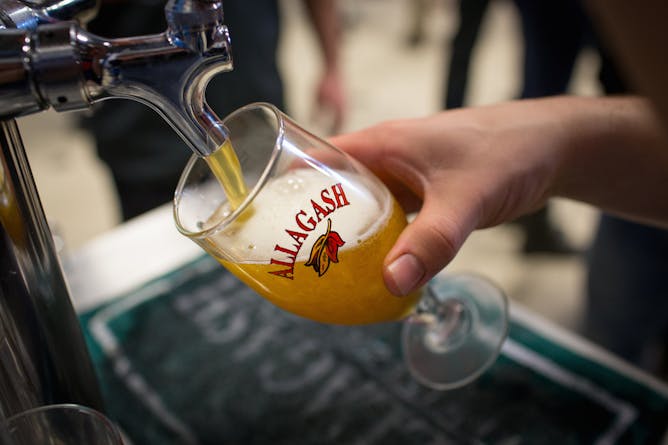 Winemakers call the ecological factors that define their product terroir. By redefining that idea to include history and social ties, New England craft brewers have grown an industry with local roots.
Arts + Culture
| | | |
| --- | --- | --- |
| Throughout American history, being a black celebrity has been a political act in and of itself. When viewed through this lens, the transition into politics for someone like Winfrey is more natural. | | Three innovative projects set to be completed this year are geared toward strengthening communities that have been left out of the economic recovery. |
Environment + Energy
| | | |
| --- | --- | --- |
| An atmospheric scientist who studies the Arctic explains why – because of global warming – the U.S. may be in for longer cold spells in the winter. | | Congress is moving to cut back the Endangered Species Act and give more power to states. But a recent study shows that state laws are weaker and states have few resources to protect species at risk. |
Politics + Society
| | | |
| --- | --- | --- |
| Judges in North Carolina just threw out the state's congressional district map. The decision could have major implications for the future of partisan gerrymandering across the US. | | The U.S. government has ended the protective status of 200,000 Salvadoran migrants. If deported, they would go back to one of the world's deadliest places. How did violence in El Salvador get so bad? |
Education
| | | |
| --- | --- | --- |
| Children's savings account programs are springing up around the country. A researcher says these special accounts could help pave the way to college for America's poor. | | The number of colleges that have test-optional admissions policies has now surpassed 1,000. An admissions specialist explains why that milestone is a welcome one. |
Economy + Business
| | | |
| --- | --- | --- |
| At the Golden Globes, Oprah Winfrey assured girls that the harassment scandals of 2017 will eventually lead to a brighter future. But deep workplace issues will have to be addressed first. | | New York, California and other high-tax states are angling to use the charitable deduction and state payroll taxes as workarounds to shield both their residents and their revenue. |
Science + Technology
| | | |
| --- | --- | --- |
| Letting cars drive themselves could save some people huge amounts of time. What might they do when they would have been driving? | | Scientific fieldwork that happens underground and underwater in spectacular but dangerous caves opens a window on a largely unknown world. |
| Male Birds of Paradise have patches of super-black plumage that absorb 99.95 percent of light. New research identified their feathers' microscopic structures that make them look so very dark. | | A future that continues to have increasingly fast computing depends on quantum physics – but research is showing that there are limits to how fast quantum computers can go. |
Ethics + Religion
| | | |
| --- | --- | --- |
| California megachurches played a significant role in how millions of people - Christian or not - understand Christianity. | | Nearly one of every four people in the US is unaffiliated, which has prompted speculation that this would increase support for liberal policies. A scholar provides some lessons from history. |
Health + Medicine
| | | |
| --- | --- | --- |
| Patients in 29 states rely on medical marijuana to treat pain, nausea, seizures and other ailments. But all that could change. | | There are more robots than ever in the operating room – but that's led to fewer opportunities for surgical trainees. Now, some new doctors are teaching themselves in secret. |
| Don't believe these 10 common myths about the 1918 Spanish flu. | | In sexual harassment cases, schools and workplaces often harm those that they claim to protect. These tips can help them avoid those painful mistakes. |