Helping scholars make their essays on the fundamental nature of giving resonate widely is one of the things I've liked most about creating The Conversation's new philanthropy and nonprofits beat this year. These articles answer good (but often unspoken) questions like what kind of aid does the most good after disasters or whether universities can inspire young people to become philanthropists. Even as the new tax code changes rattle the charitable world in 2018, I look forward to working with many of the growing number of academics digging into these topics. Emily Schwartz Greco
Backed by over 80 percent of the white evangelical vote, Donald Trump made many decisions in his first year as president that seemed to embrace this critical constituency. Just as recently as Dec. 6, he announced the U.S. would recognize Jerusalem as the capital of Israel, a move applauded by many evangelicals. I started as editor of the ethics and religion desk in February, or more specifically on the day of the 65th National Prayer Breakfast – a political tradition started by Dwight Eisenhower at the behest of evangelist Billy Graham. And I'm interested in working with scholars to reveal how deeply religion is embedded in our lives, even when we may not see it. Over the course of the past year, the long history of evangelicals and American politics became a key part of my desk's coverage. Kalpana Jain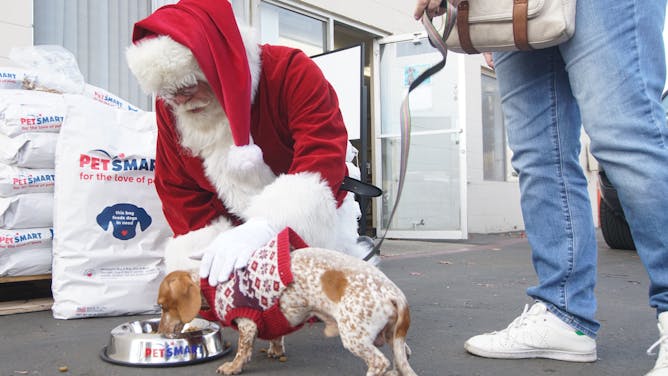 Ever wondered which fundraising appeals work best or what kind of charitable donations are ideal after disasters strike?
| | | |
| --- | --- | --- |
| Donors who support charitable causes have a 'taste' for giving, researchers found. | | If you want to do the greatest good, send money. |
| By some measures, Americans are giving less to charity through their jobs than they used to. But many companies say that increasing this kind of charity is a priority for them. | | After taking a class in which they give money away, students get more interested in donating to and volunteering at local nonprofits. |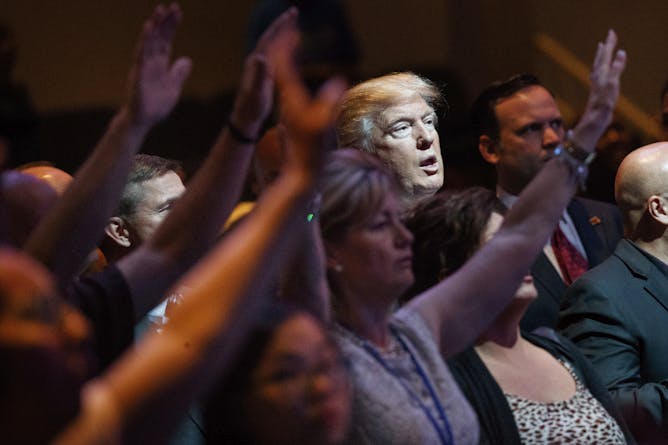 Trump embraced evangelicals in his first year as president. Here, scholars provide historical context to how the religious right has shaped American politics over the past decades.
| | | |
| --- | --- | --- |
| Many American evangelicals believe that the establishment and protection of Israel set up a chain of event for the return of Jesus. What were the origins of this narrative? | | Falwell Sr. was a pastor who founded the Moral Majority, a conservative Christian political lobbying group. He changed the way American Christians think about their faith and politics. |
| President Trump gave a speech at the Prayer Breakfast that pledged to be "tougher" in international dealings and protect religious liberty. How does it compare with past Presidents? | | A prayer rally recently organized in Washington, DC is part of a growing movement, that scholars call 'Independent Network Christianity.' |
| The White House may not host the traditional reception for Ramadan this year. This would be a departure from tradition and the vision of America's founders. | | Trump avoided many of the missteps his critics feared, but he failed to acknowledge the presence of America's large Muslim population and its contribution to American society. |