Ethiopia has launched a green legacy initiative that involves massive tree-planting campaigns. In doing this, the country hopes to counter environmental degradation and climate change. But it must also pay attention to its water resources, and consider how a changing climate will affect these. Meron Teferi Taye and Ellen Dyer explain what their climate modeling suggests about the future of the country's economically and socially important Awash River basin.
South Africa's Constitution requires that judges act independently and impartially – and that's bound to occasionally displease party politicians and members of the Executive. This has certainly been the case in recent months, with opposition political leader Julius Malema and the country's Public Protector, among others, taking verbal aim at the Judiciary. Hugh Corder lays out what must be done to preserve judges' integrity and their fearless pursuit of constitutional governance.
Parts of Ethiopia will likely be hotter, drier, and more water stressed - with consequences for human and economic development.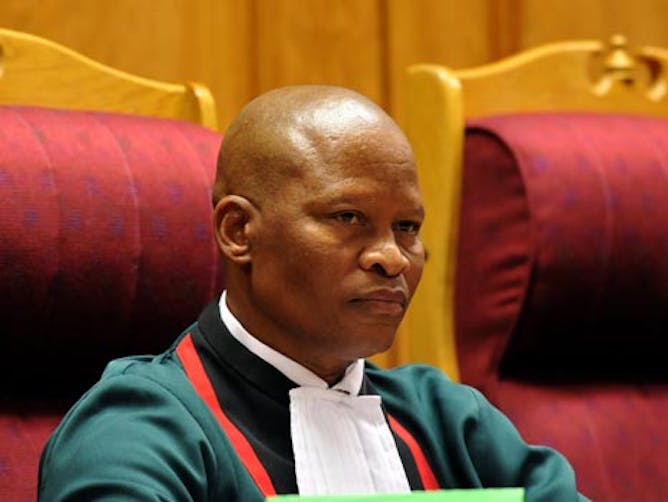 As a branch of government, the courts must naturally be accountable for the exercise of their power. The means of achieving their accountability must be balanced against their necessary independence.
Politics + Society
| | | |
| --- | --- | --- |
| For Africans and diasporans, learning about their heritage is important. But it remains to be seen how this will translate into a sustained continental and diasporan engagement. | | How South African manages the fallout from its likely downgrade by Moody's in November will determine whether the country will be forced to turn to the IMF for a bailout. |
En français
| | | |
| --- | --- | --- |
| La légitimité d'Essebsi s'accompagna de trois « coups de maître » que l'histoire retiendra de son bilan de premier président démocratiquement élu en Tunisie. | | Comment les jeunes adultes ressentent-ils le passage à la télévision numérique et comment ce ressenti affecte-t-il leurs pratiques de consommation des séries télévisées ? |
From our international editions
| | | |
| --- | --- | --- |
| The situation in Kashmir shows that colonisation isn't just done by Europeans – India has a long history of it too. | | The USA has a long colonial history – as does Denmark. The USA has even tried to buy Greenland before. But this time, Greenland isn't Denmark's to sell. |
| Children as young as eight or nine could be taught in a more adult, analytical way. | | Billionaire Robert F. Smith made a big splash when he told Morehouse grads he would pay off their student debt. Yet his generosity adheres to a long African American tradition. |