Before the midterms, President Trump tried to rally his base by stoking fear of a caravan of Central Americans heading toward the southern border – overlooking the fact that people often migrate together for safety. But even group travel couldn't protect all caravan members. Two trucks carrying 80 migrants have gone missing in Mexico, "sold" to a band of armed men, according to one witness. Human rights scholar Luis Gómez Romero reports on the humanitarian crisis unfolding in Mexico, one of the world's most violent places.
The point of having a World Toilet Day is to highlight the fact that safe sanitation remains a luxury. Billions of people don't have access to a toilet. Part of the reason is that toilets are badly designed for regions like sub-Saharan Africa that are water scarce and have only limited plumbing and sewage facilities. But there are solutions. Mooyoung Han and Shervin Hashemi describe innovative designs that use no water and can transform waste into a valuable resource.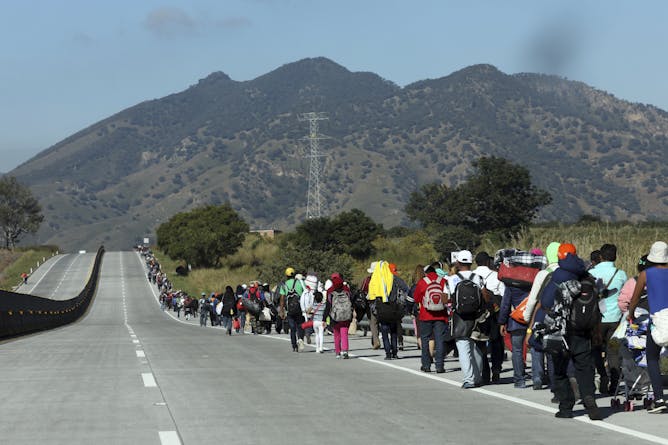 Two trucks carrying migrants have gone missing in Veracruz, Mexico. A witness says that '65 children and seven women were sold' to a band of armed men. Other caravan members have reached the border.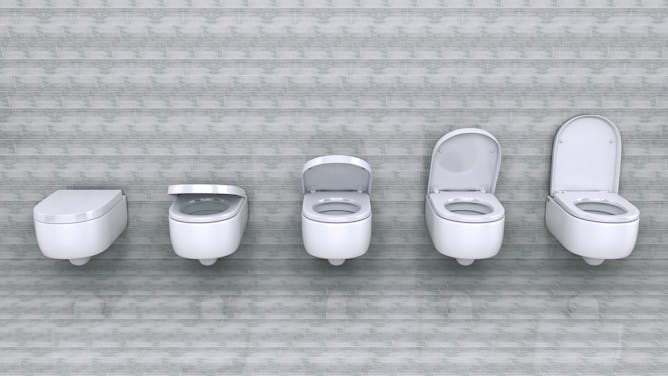 Existing toilets aren't a good fit for parts of sub-Saharan Africa because many areas lack water and there's often no proper plumbing.
Science + Technology
| | | |
| --- | --- | --- |
| A number of surrounding galaxies are slowly being devoured by the most luminous object in the sky. | | Ninety percent of psychology studies come from countries representing less than 15 percent of the world's population. Researchers are realizing that universalizing those findings might not make sense. |
Politics + Society
| | | |
| --- | --- | --- |
| Academic experts explain the key details of the draft Brexit deal agreed by UK and EU negotiators. | | As the US excludes nations from the established system, China is offering them an alternative. And America will pay the price. |