Editor's note
More than 600 million people watched on TV as US astronaut Neil Armstrong climbed out of the lunar lander to become the first person to walk on the Moon. Those pictures were picked up by radio telescopes here in Australia - at Honeysuckle Creek and then Parkes - meaning we were the first to see those historic images. As John Sarkissian writes, not even bad weather could disrupt the signal.
Half a century later and the Moon landing still fascinates people. The Conversation looks back on the Apollo missions, and to the future and a possible return to the Moon. And in a special episode of Trust Me, I'm an Expert, Molly Glassey talks to astrophysicists Jonti Horner and Belinda Nicholson and planetary scientist Katarina Miljkovic about what the next big space exploration feat might be. Mines on the moon? A retirement home on Mars? Listen to their predictions here, or wherever you get your podcasts.
Michael Lund

Commissioning Editor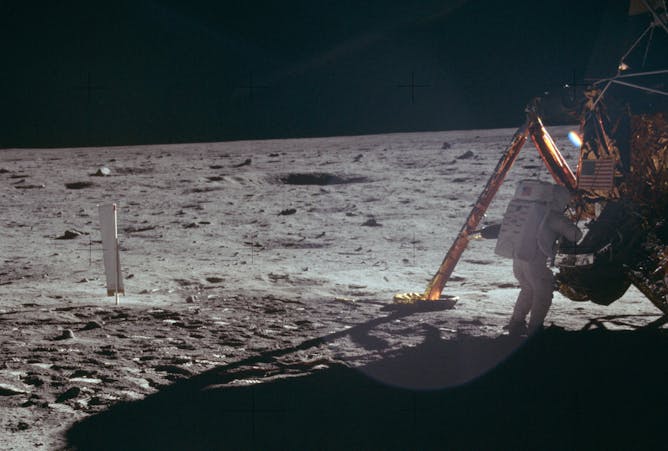 When Neil Armstrong stepped on to the Moon 50 years ago this month, Australians saw the images first. Australia even defied bad weather to bring the historic images to the world.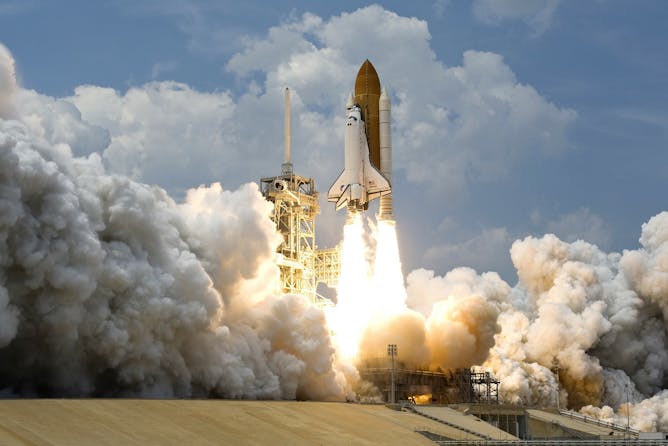 What's the next thing that will blow us away or bring us together the way the Moon landing did in 1969? Moon mining? Alien contact? Retirement on Mars? Three space experts share their predictions.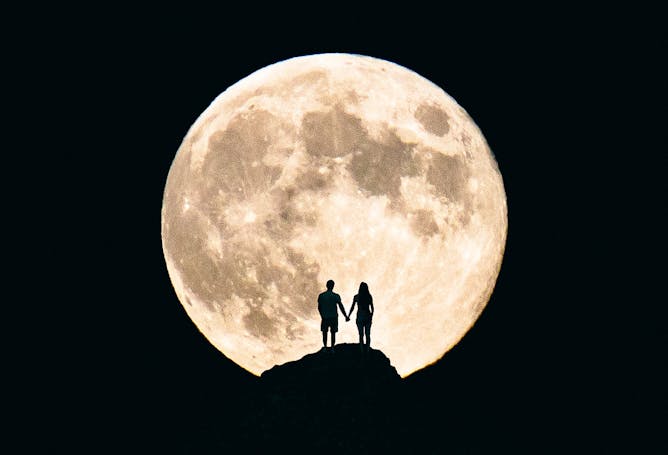 Just 12 people have walked on the Moon and they'll know better than anyone just how big (or small) the place is. But we can make some comparisons with things on Earth to get a measure of the Moon.
To the Moon and beyond
| | | |
| --- | --- | --- |
| A new podcast series from The Conversation exploring the last 50 years of space exploration and the 50 years to come. | | The first episode of a brand new podcast series to mark the 50th anniversary of the moon landings looks back at what going to the moon taught us and why we stopped sending people there. |
| In episode 2 of The Conversation's new podcast series, we look at how people reacted to the moon landing – and why some still believe it was a hoax. | | Episode 3 of the To the moon and beyond podcast takes a look at who some of the key players are in the 21st century space race and what they are competing for. |
From our colleagues overseas 🌙
Environment + Energy
Adani's request for the names of individual scientists reviewing their groundwater management plan has chilling implications for scientific independence.

A small surcharge on dog food could massively improve conservation for Australia's native dingos and wild dogs.
Business + Economy
The prospect of China using forced labour to supply foreign companies highlights the importance of modern slavery laws.

Whether you owned a home or not used to be straightforward. The boundaries are becoming permeable.
Health + Medicine
Cost-cutting, funding that doesn't reward good food, and residents not having a voice contribute to poor quality nutrition in our aged care homes. That can be devastating. But there is a better way.

While changes in libido are perfectly normal, there's still some things you can do to try and increase it. If they don't work, consider seeing a doctor or counsellor.

Washing your hands helps protect against the flu. So it makes sense for governments to make hand sanitisers available in public places.
Politics + Society
The authors of the Australian Constitution ensured that the country's guiding document could never be changed on a whim or for political expediency.

Tying Centrelink payments to a partner can trap women in violent relationships.
Arts + Culture
Renewed interest in mid-century modern houses is more about substance than style. They represent the emergence of a new spirit and a coming of age in postwar Australia.

The World Heritage Listing for Victoria's Budj Bim fish traps was ground-breaking. Here are five other Australian Indigenous sites that also deserve greater attention.
Cities
While governments focus on how to ease congestion and make affordable housing more accessible for workers in our biggest cities, fast rail could be a mixed blessing for regional cities.

The construction industry crisis didn't happen overnight. Authorities have been on notice for years to fix the problems that now have the industry itself calling for better regulation.
Education
Most Australians exceed the guidelines for screen time, and most parents feel guilty about the time their child spends on the screen. But not all screen time is bad. Content matters.

In 2009, Australian governments made an agreement to provide all four-year-olds with access to preschool delivered by a trained teacher from 2013. We're a long way from this goal.
Featured jobs
Featured events