Editor's note
The Senate approved the Republican tax plan late last night, and the House is set to follow suit later today after a procedural hiccup forced a second vote. This means the president will likely sign the bill into law in time for Christmas as promised. For the American middle class, however, it's hardly a present, writes Colorado State's Steven Pressman. It's more like a lump of coal. The economist chronicles the rise and accelerating fall of the U.S. middle class and argues that the new law will only make things worse.
To get the needed votes to pass, the tax bill opened up the Arctic National Wildlife Refuge to oil and gas drilling, a long-sought objective that will certainly please Alaskans and other proponents of domestic drilling. Scott Montgomery of the University of Washington explains how this pristine patch of land embodies a complex – and seemingly intractable – set of conflicts over resource development and wilderness conservation.
And a trio of consumer psychologists sum up their new theory about why shoppers who want to steer clear of brands associated with child labor and other bad baggage may find that they can't remember which ones to avoid. "Maybe consumers forget," the scholars write, "when products are made unethically so they can buy what they want without feeling (as) guilty."
Bryan Keogh

Economics + Business Editor
Top stories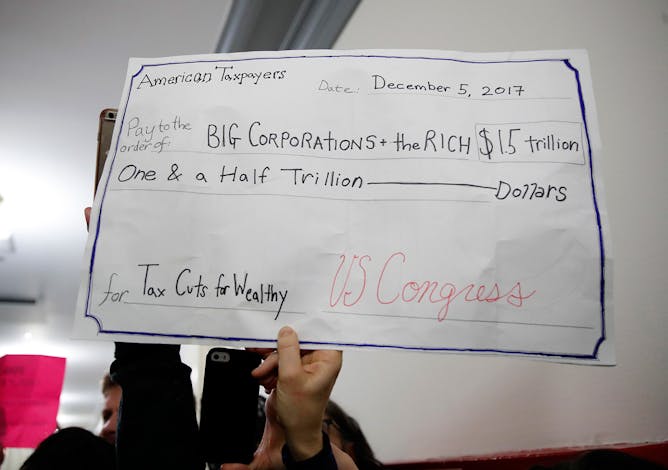 The American middle class has been on a rocky ride during the 20th century, surging after World War II but falling since the 1980s. The Republican tax plan may be its death knell.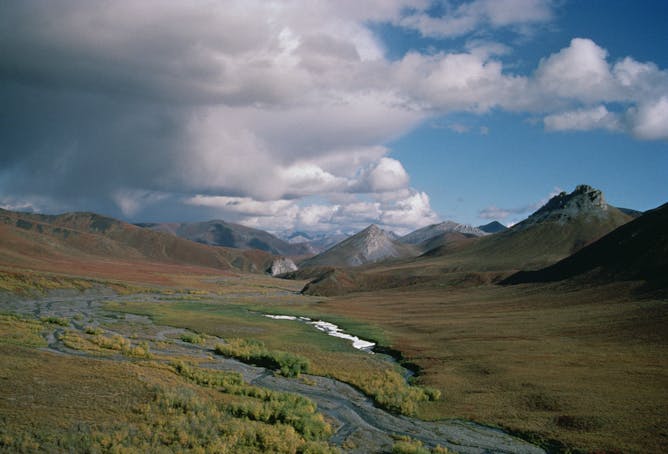 Alaska and oil proponents are cheering a move to open up an ecologically sensitive part of the Arctic National Wildlife Refuge to drilling -- a position environment supporters can't abide.
People who see themselves as conscientious consumers often buy items made by companies that violate their values because it's hard to keep that information in mind.
Politics + Society
Congress mandates that each president produce a 'national security strategy.' What does Trump's reveal about his administration's values, priorities and prevailing problems?

Wondering why Jerusalem matters so much? A 25-year veteran of the Israeli Foreign Service explains what you need to know.
Arts + Culture
The ritual might seem strange, but a sociologist spent eight years studying it – and found that there really is a therapeutic benefit.
Ethics + Religion
For the African-American community, Kwanzaa is not just any "black holiday. " It is a recognition that knowledge of black history is worthwhile.
Health + Medicine
After Australia's tough flu season, some experts predict that the U.S. is in for a few difficult months. What does that mean for you?

The death toll from HIV/AIDS continues to decline, but more than 36 million people are still living with HIV. A researcher explains why the work for a cure is painstaking.
Science + Technology
As businesses' branded mobile apps become more common and popular, how are they affecting shoppers' buying habits?
Trending on site
At many popular destinations, residents are protesting against crowding, rowdy visitors and low wages. With some research, travelers can use their visits to enrich host areas instead of harming them.

With holiday travel in full swing and people packed together in small spaces, it's important to try to stop the spread of germs. But can we really get our hands clean with a few seconds of cold water?

Sadly, people sometimes deliberately give bad presents.