With a few exceptions, women in Africa have taken a back seat in politics. But recent events in two countries – Ethiopia and Nigeria – have given pause for thought, and potentially some optimism. In Ethiopia Prime Minister Abiy Ahmed has appointed a cabinet made up equally of men and women. Though unprecedented on the continent, Yohannes Gedamu cautions that this won't be enough to address the big challenges still facing the country.
In Nigeria a woman has entered the race for president. Obiageli Katryn Ezekwesili held high positions in the private and public sectors, but is perhaps most famous for her founding role in the #BringBackOurGirls campaign. She's a strong candidate but the probability of Ezekwesili winning is slim, writes Sharkdam Wapmuk.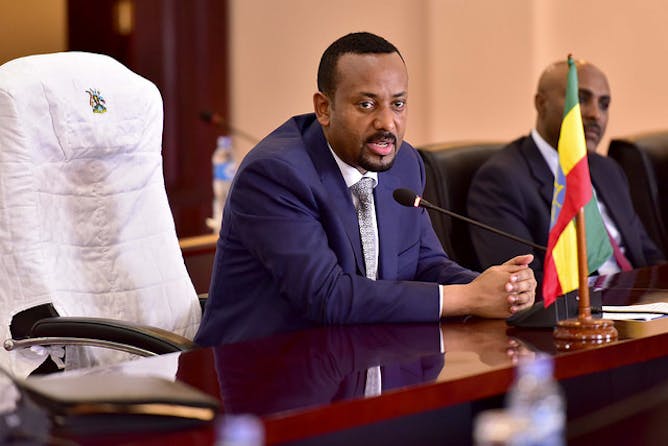 Ethiopian Prime Minister, Abiy Ahmed, has created a peace ministry but that may not be enough to stabilize the East African state.
Can Obiageli Katryn Ezekwesili become the next Nigerian president?
Politics + Society
| | | |
| --- | --- | --- |
| More than two-thirds of Central American migrants will experience violence on their journey through Mexico, from robbery and extortion to rape. Caravans create safety in numbers. | | Violence, poverty and oppression in Honduras are causing thousands to flee to the US. Will Trump own the role of US foreign policy in creating these problems? |