Editor's note
We are living in what has been dubbed the Asian Century, with the rise of China in particular having impacts around the world. Today we publish the final article in our series Australian Cities in the Asian Century exploring the findings of newly published research. Those findings are confronting, as Alanna Kamp and her colleagues report a large majority of Asian Australians have experienced racism and, in particular, discrimination when renting or buying housing.
And after a decade in which the iPhone, iPad, Facebook, Twitter, Tinder, Netflix, Spotify and the gig economy have changed the way we work and play, we are at last about to get a handle on what they've done. The Australian Bureau of Statistics hasn't conducted a time use survey since 2006, pleading lack of funds. Lyn Craig, who the ABC's Annabel Crabb refers to as a "goddess in the realm of research on domestic work", tells us what to expect.
John Watson

Section Editor: Cities + Policy
Top story
Asian Australians experience high levels of racism. Almost six in ten Asia-born Australians report having had experiences of discrimination when trying to rent or buy housing.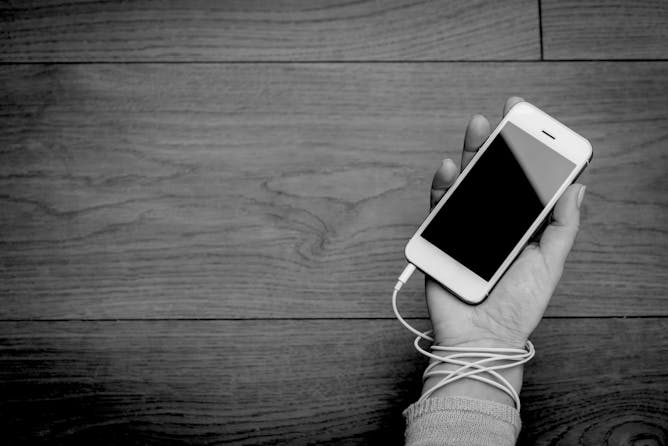 We've been in the dark about how we use our time for more than a decade. It's the decade that saw the rise of the smartphone, streaming and social media.
Business + Economy
Environment + Energy
Research shows water restrictions can mean well-off households have to cut down on leisure and luxury. For disadvantaged households, and particularly women, it is a different story.

If you see moths and their larvae near your clothes, it's a sign that it's time to wash all your clothes and air them out in the sun.
Arts + Culture
We should remember past disasters - such as the 1939 Black Friday bushfires in which 71 people died - and learn from them.

The 1991 Royal Commission into deaths in custody was preceded by an 1850 inquiry, which recommended that Aboriginal people be released should their health deteriorate in gaol.
Health + Medicine
Politics + Society
Australia committed A$195 billion to defence spending in 2016, but many now believe this is insufficient with China's rising influence in the region.

The ALP estimates the battery subsidy would triple the number of battery systems in Australian households. The policy sets a national target of one million household battery installations by 2025.

Australia is spending cast amounts of money commemorating the war dead, but it's time we took better care of ex-servicepeople who are still living.
Science + Technology
The marine creature amphioxus allows scientists to explore some of the steps that took place as simple creatures evolved to become complex animals.

South Africa's fossils can step out of the shadows of being undated and undateable.

Science is creating new living matter – like stem cells grown to create brain tissues in the lab. With power comes responsibility and what matters is an ethical question, not a scientific one.
Education
Featured jobs
Featured events